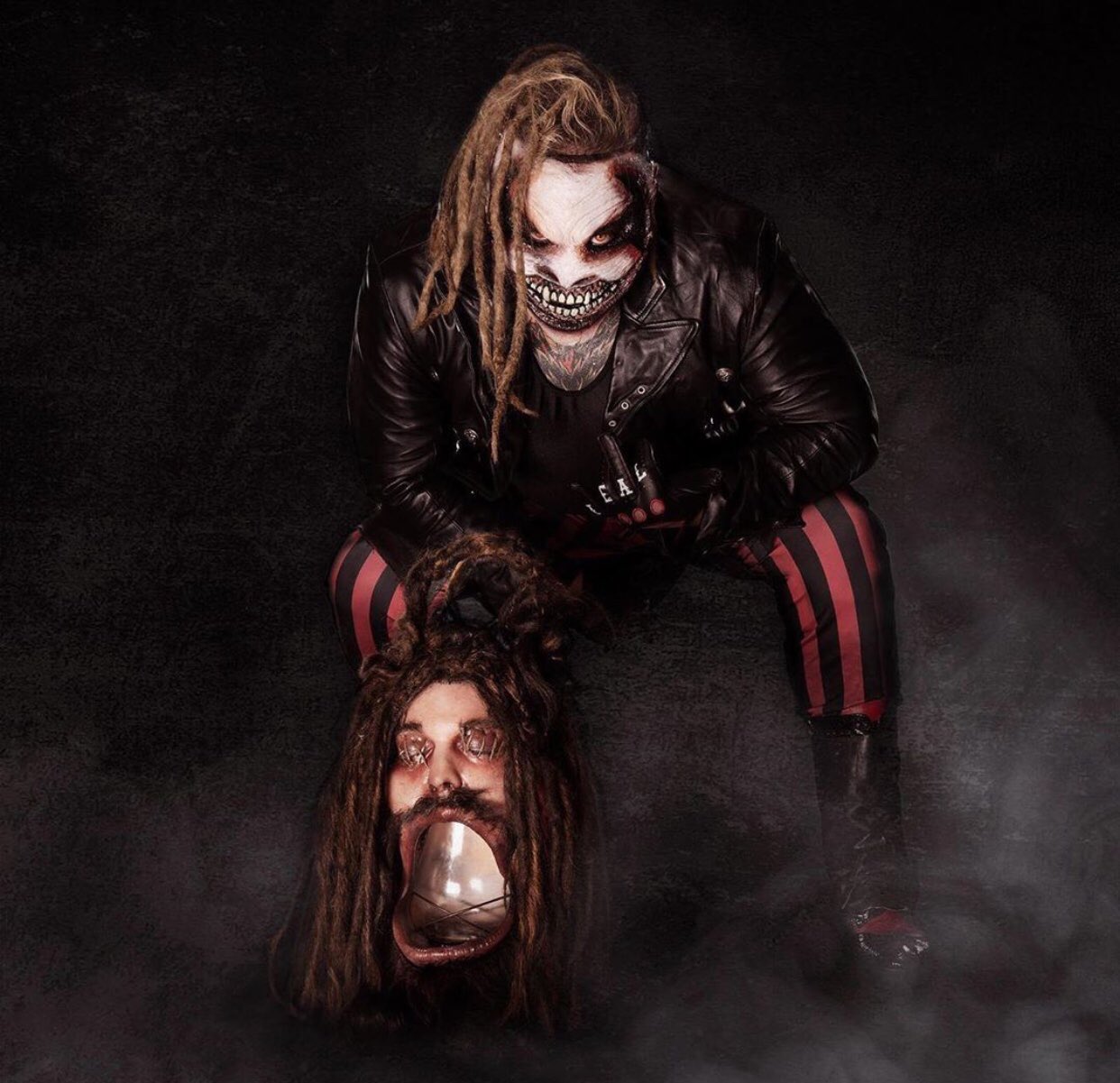 11:19? A Nod to Bray Wyatt vs Undertaker Again?
This week's "Firefly Funhouse" was, as always, entertaining, but also may have had an easter egg. An easter egg that may be a sign that we will see "The Fiend", Bray Wyatt vs. The Undertaker in the future. Now, WWE has always been one to lay out the groundwork for potential feuds months or years in advance; let's not forget the now infamous "Once in a Lifetime-turned-TWICE-in-a-Lifetime" feud between The Rock and John Cena.
But, if the rumblings from fans are to be believed, then this week may have hinted at a potential do-over for Wyatt and Taker. Now, if you haven't been hiding under a rock, then you know that WWE is experiencing a sort of renaissance with Bray Wyatt. His character development this time around seems to be finally falling into place; where fans can finally get behind the character.
The former "Eater of Worlds" has become the talk of the town, since debuting "The Fiend" just after Wrestlemania this year. And it all started with the Funhouse. Each week, Bray would introduce a new character that represented pieces of his old persona. Ramblin' Rabbit, Abby the Witch, Mercy the Buzzard and Huskus the Pig Boy all representing different stages of Wyatt's career and character struggles; and the Evil Vince puppet, well, that's self-explanatory.
11:19?
This week's episode took place on Raw from the legendary Madison Square Garden and had an interesting theme. All of the puppets (minus Vince) were screaming "stranger danger", in reference to "Stone Cold" Steve Austin appearing on the show. Of course, Bray appeared, then in trying to get the puppets to calm down, shouted over the lot.
He then started to give a lesson to "the kids" at home about how a rattlesnake can't be blamed for doing rattlesnake things. But, before that, Abby pointed out that her clock hadn't changed from "3:16" since Austin's appearance. Bray decided to fix that… With a hammer.
After a couple of whacks with his hammer, however, the clock's time changed. It now showed the numerals of "11:19", which made many a fan question what the numbers alluded to. And, of course, without fail, there were some in the wrestling community who were quick to point out that the importance of those numbers. On November 19th, 1990, The Undertaker made his official WWE (then WWF) debut as "Kane The Undertaker" on a taping of Superstars.
Of course, later on, he would make his "canonical" (and considered truly "official") on-camera debut at Survivor Series of that year; debuting as the mystery partner to Ted DiBiase's Million Dollar Team. He eliminated both Koko B. Ware and Dusty Rhodes in the match, before being eliminated by count-out.
Okay, but what does this allude to?
As stated earlier, this could allude to another feud, or at the very least, a match between Wyatt and Taker. The first feud between the two gave high hopes to those in the WWE Universe; many believing that the company had finally found someone who could be their new phenom.
Everything fell perfectly in place, Wyatt had the aura, the fan support and just the right amount of mystique to carry on the mantle. Borrowing from Dan Spivey's "Waylon Mercy" persona, and adapting it as his own; Wyatt became a force to be reckoned with on the main roster. The man spoke in riddles and ambiguity and roped fans with his promos and promises.
The leader of his small cult, The Wyatt Family, he struck fear to those on the main roster. No one knew when, or where, he and his followers would strike.
And with all of that, you would think that WWE would pull the trigger on passing the torch to him. Sadly, they didn't. Wyatt taunted and prodded at The Undertaker, without provocation. And when Taker finally answered, what we were left with was a loss at Wrestlemania and a waste of a potential new phenom.
A Bray Wyatt vs The Undertaker match that had so much potential.
It didn't help that The Wyatt Family also lost to The Brothers of Destruction months later.
Could a Do-Over help?
With "The Fiend" having gained traction over the last few months, attacking notable names like Kurt Angle and Mick Foley; a new feud with The Undertaker could finally put Wyatt on the plateau that WWE has been trying to put him on for years.
Fans are more invested in the Fiend moniker and character, and from the looks of it, Wyatt seems to have new life in him from it. If WWE truly wanted to invest in someone who could take the reigns from Undertaker, they could pull the trigger on a new feud.
Finally pushing "The Fiend" Bray Wyatt to where he could flourish would benefit the company in future, and allow The Undertaker to finally take his walk past his active career, and into the sunset. Or… Graveyard, whichever works better.
All in all, for the moment, it's only speculation from the fans, but if recent memory means anything, it could mean the fans will finally see that passing of the torch.
But, what do you think?
Do you think that we could see another Bray Wyatt vs The Undertaker match in the near future? Do YOU want to see Bray Wyatt vs The Undertaker one more time? Let us know by either leaving a comment below or by hitting us up on…
Written by Gregory Black
Follow Greg and TSJ101Sports: WWE on Twitter!
Photo credit to BrayWyatt via Twitter
Follow us on YouTube and our main Twitter