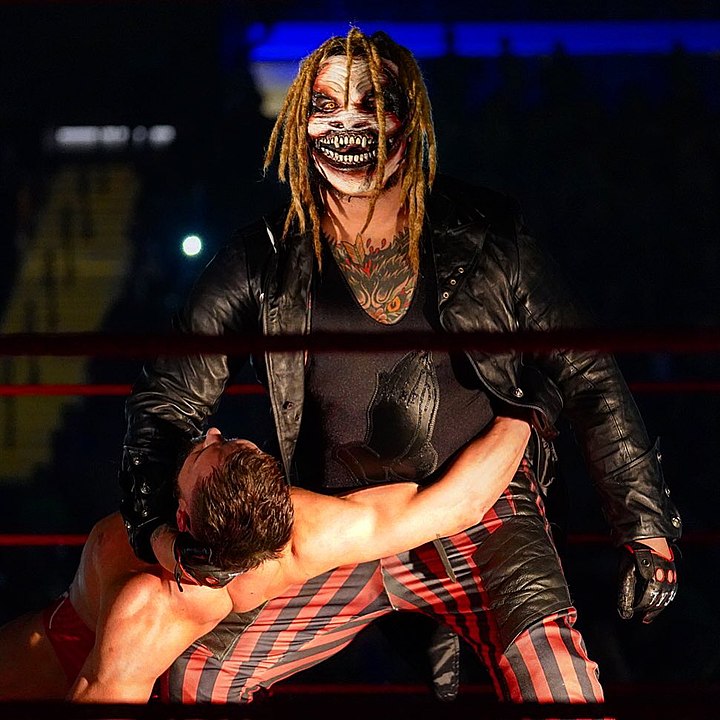 Is The Fiend Heading to SmackDown? According to the latest poster, it looks to be the case.
With the move to Fox coming next week, SmackDown looks to make a huge splash on their new network. For weeks, Fox and WWE have been posting promotional material for the move; but, it looks like the show isn't the only thing going to Fox. In a tweet from a few days ago on the "WWE on Fox" account, they tweeted a photo which featured The Fiend on it.
It's a new era. Welcome to WWE on FOX. pic.twitter.com/Vv3HgH8CzB

— WWE on FOX (@WWEonFOX) September 18, 2019
Since the announcement, Fox has made some demands for the show; including scaling down the announce team from a three-man platoon to a two-man team. The first real promotional material, past the Roman Reigns addition to their banner; showed both Rey Mysterio and Becky Lynch advertised for the show.
With this poster, it looks like Fox and WWE are positioning SD to take the reigns as the "A-show". A shift that hasn't happened in more than a decade or so, especially since the time of the "SmackDown Six". (Eddie and Chavo Guererro, Edge, Kurt Angle, Rey Mysterio, and Chris Benoit)
The Fiend has invaded SmackDown before, though…
In the last couple of months, Bray Wyatt has appeared on SmackDown; at one point accepting a challenge laid out by Finn Balor. But, more recently, he has had a few dark matches, which were leaked online.
For Wyatt, it's like returning home, where he won his first (and so far, only) WWE Championship. For "The Fiend", however, this is a new terrain to terrorize. But, the potential for new and fresh matchups is enough to keep fans glued to their seats. And keeps Fox happy.
What do YOU think, though?
Do you think this is a good move? A bad one? Let us know in the comment section below, or, we can talk about it on social media.
Follow us on YouTube and our main Twitter
Written by Gregory Black
Photo credit: NxcoooStardust, via Wikimedia Commons
Follow Greg and our Wrestling News Twitter