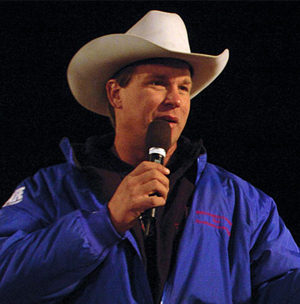 JBL Headed To WWE Hall of Fame
John Bradshaw-Layfield, best known as JBL, is headed to the WWE Hall of Fame, per last night's WWE Backstage. The oft controversial commentator is a former WWE World Champion; Tag Team Champion, and Intercontinental Champion, making him a triple-crown champion in WWE canon.
BREAKING NEWS:
The latest inductee into the 2020 #WWEHOF is 'The Wrestling God', @JCLayfield! #WWEBackstage pic.twitter.com/Dlq2SEydiG

— WWE on FOX (@WWEonFOX) March 4, 2020
Layfield has been one of the more contentious figures in WWE, from the goose-step debacle in Germany from years ago, to his treatment of Mauro Ranallo from a few years back; he has essentially faced the ire of the WWE Universe, and more broadly, the internet wrestling community for the last several years.
However, that isn't to say that he hasn't been able to be a positive staple for the company. As a member of the APA, he held the tag titles on three separate occasions with Ron "Farooq" Simmons; held the European, United States and Intercontinental championships one time each, and held the Hardcore title 18 times.
A record, I believe.
Flanked by WWE Hall of Famers Booker T and Mark Henry, as well as Backstage host Renee Young; the announcement was made during the segment he was on. JBL attributed part of his success to the likes of Eddie Guererro and the aforementioned Simmons. He was also congratulated by John Cena via a video message.
"The Wrestling God" will be inducted on April 2nd, along with such huge names as the nWo (Hulk Hogan, Scott Hall, Kevin Nash, and Sean Waltman), Batista, and The Bellas. There's also been a rumor that the now-retired Jushin "Thunder" Liger may be joining this year's class, but that's merely speculation.
What are your thoughts, though? Do you think that JBL's induction is well deserved? Let us know in the comments below, and don't forget to follow us on social media.
Follow us on YouTube and our main Twitter
Written by Gregory Black
Photo credit: Wikimedia Commons
Follow Greg and our Wrestling News Twitter