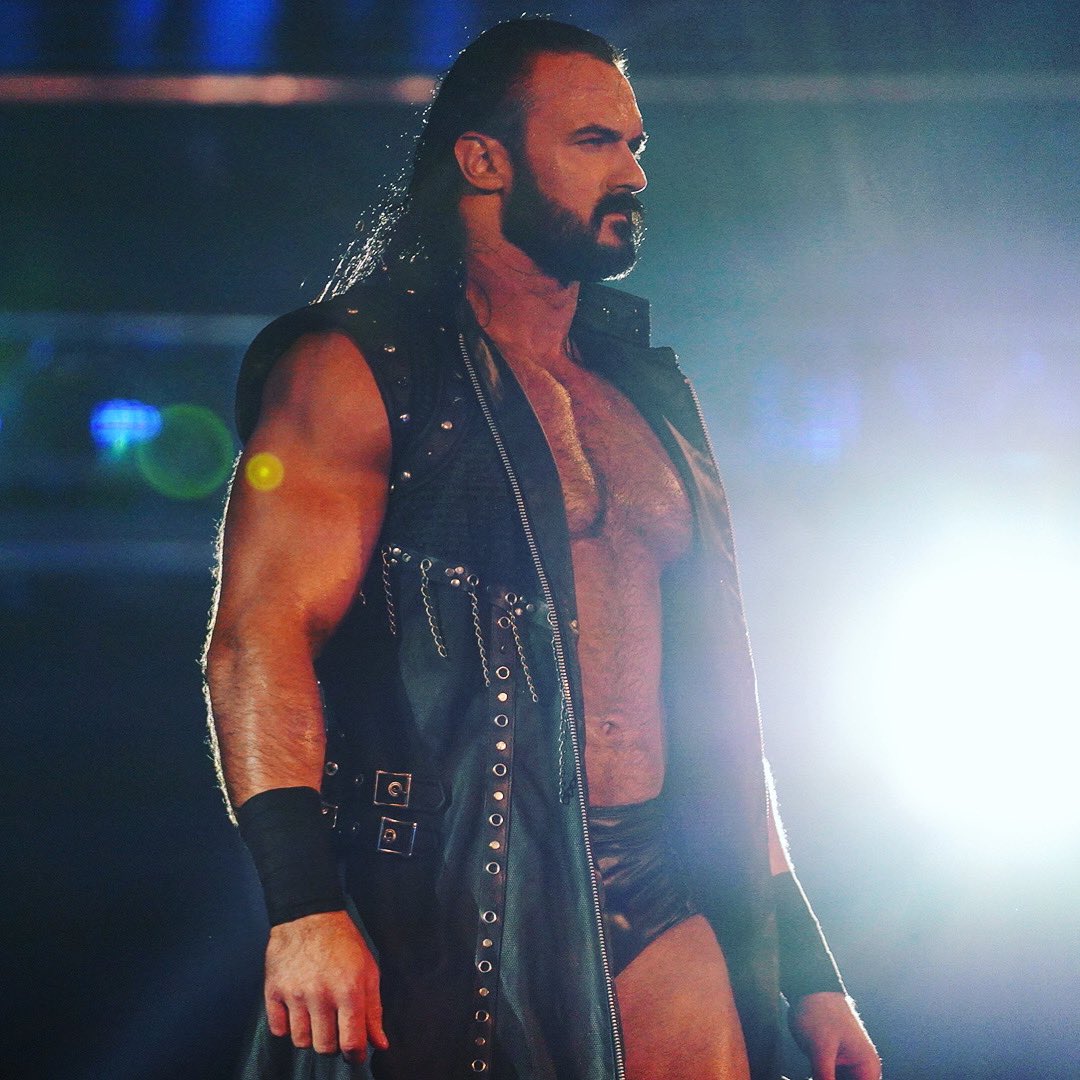 WWE
Drew McIntyre
Drew McIntyre, the first-ever Scottish wrestler to sign with WWE back in 2007 and the winner of 2020 Royal Rumble. Many fans thought he would be getting a mega push from the Chairman; naming him "the Chosen One" around 2009.
Vince McMahon even went too far by saying "future world champion", but didn't know the Chairman's word would take 11 long years.
Broken Dreams
Back in the early days in WWE, he only captured the Intercontinental Championship one time and Raw's Tag Team Championship twice around 2009 and 2010. In 2011, he was in a losing streak and got confined to dark matches and house shows. When he was put on Raw and Smackdown, he'd only get squashed by the likes of Brodus Clay.
The Chairman didn't even let him be the inaugural NXT Champion after rebranding FCW to NXT in 2012; losing to Seth Rollins formerly known as The Architect of The Shield and the current self-proclaimed "Monday Night Messiah".
He was then put into a mid-card level stable called 3MB (with Jinder Mahal and Heath Slater). He and Slater didn't win the inaugural NXT Tag Team Championship though they deserve to win it.
In 2014, after WWE released him from his contract, he went back to Insane Championship Wrestling (ICWA), and even held both ICW Heavyweight Champion and DPW Heavyweight Championship (Danish Pro Wrestling) at the same time. In the same year, he alsowon the Evolve Championship, defeating Chris Hero aka Kassius Ohno in NXT.
Around 2015, he made his way to TNA Wrestling (Impact Wrestling); later becoming first-ever Scottish to win the TNA World Heavyweight Champion and then three-time Impact Grand Champion.
Drew McIntyre: Well-Deserving Spot
After parting ways with TNA in 2017, and his name becoming bigger outside of WWE, Galloway got a second shot in WWE.
In April 2017, he re-debuted in NXT as a face, and in August he became the first-ever Scottish wrestler in NXT to win their NXT Heavyweight Champion. He later made his main roster return to RAW, feuding with Braun Strowman, Finn Balor, Dolph Ziggler, and Roman Reigns.
But his true moment started in this year's 2020 Royal Rumble, eliminating the WWE Heavyweight Champion Brock Lesnar with his finisher Claymore and winning the rumble by eliminating the Big Dog Roman Reigns.
He thanked the fans for the overwhelming support on his official Twitter:
The outpour of support since last night has been overwhelming. Fans, peers, family, friends, thank you!!! I promise to get back to everyone when I can….if this is a dream, do me a favor and don't wake me up #ImGoingToWrestleMania pic.twitter.com/m4kyQODQfv

— Drew McIntyre (@DMcIntyreWWE) January 27, 2020
https://platform.twitter.com/widgets.js
Let's see how WWE is going to handle The Scottish Psychopath leading to his Wrestlemania 36 showdown with the Beast Incarnate Brock Lesnar for the WWE Heavyweight Championship. I do hope he wins the title and goes on to feud with the Monday Night Messiah Seth Rollins.
So what do you think of his Rumble win and a title shot at the grandest stage of them all? I think his win has been long overdue and he deserves every moment of it.
Written by Andrew Aung
Follow Andrew and TSJ: WWE on Twitter
Photo credit to Drew McIntyre Official Twitter Account.
Follow TSJ on YouTube and Twitter