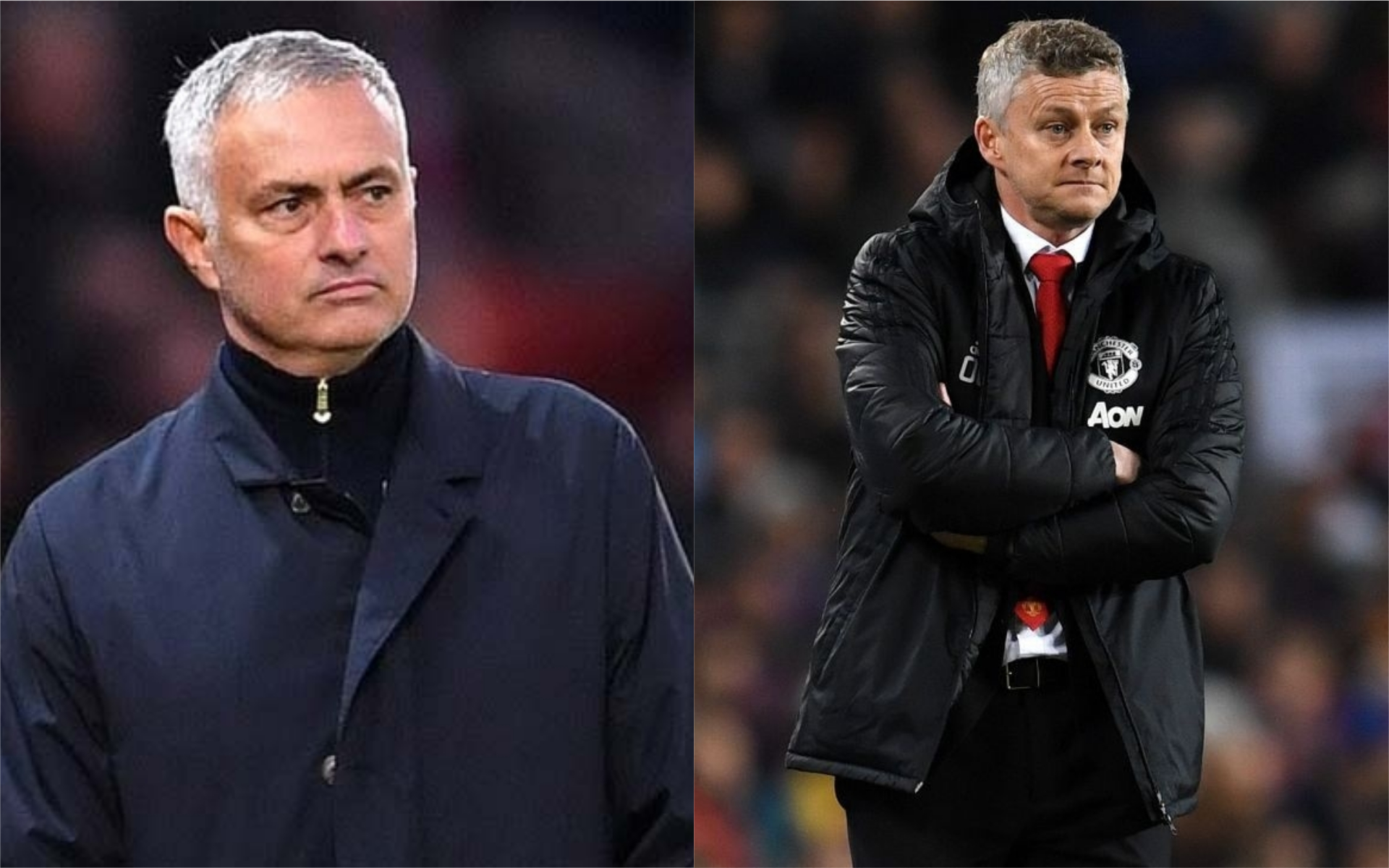 Jose Mourinho: Unfinished Business
Will it come full circle with Jose getting Ole the sack?
There was a toxic atmosphere around Manchester United at this exact time last season. Jose Mourinho had cut a forlorn figure in pre-season and had voiced his unrest with Ed Woodward's failure to sign a center half. Jose Mourinho publicly made known his desire to acquire a certain Harry Maguire on numerous occasions but to no avail.
Mourinho was sacked in December, after a 3-1 defeat to rivals Liverpool. Xherdan Shaqiri administered the killer blow, and in came the savior. The scorer of "that" goal. Ole Gunnar Solskjaer.  A sublime run of results, including a 3-1 win in Paris, saw Ole become the permanent manager of the club of his dreams. Fast Forward just under a year later, and his job may be in jeopardy.
The haunting of Jose Mourinho
A defeat to Spurs on Wednesday night could see Man United slip to within three points of the relegation zone. Four wins from 14 sees United floundering in ninth, two points off Spurs in fifth. Defeat at Old Trafford on Wednesday and a Southampton win against Norwich would see United dangling precariously above the drop zone.
Jose's Spurs have started brightly under their new manager in an attacking sense. Dele Alli has refound the form that eluded him for the best part of the last year recently, scoring twice in his last outing against Bournemouth. But defensively they still look suspect. Six goals conceded in three games doesn't read well, and United have done well against "the big six" this season. Wins against Chelsea and Leicester were followed up by draws against Liverpool and Arsenal. United remain the only team to take points off Liverpool this season.
So many "Pochabilities"
If defeat to Mourinho does spell the end for Ole at United, is it time to turn towards Mauricio Pochettino immediately. Despite having won nothing with Spurs, he is the man on many United fans lips. Many feel he can build a squad worthy of winning the league again, and it may take the genius of his successor at Tottenham to pave way for him to step into the job at Manchester United.
Prediction
I see Jose being too strong tactically for Ole.
Prediction: Spurs 3-1 Manchester United
Written by Dylan McBennett
Follow Dylan and TSJ: Soccer on Twitter
Photo credit to soikeo .info and Ly Nguyen via Flickr
Follow TSJ on Youtube and Twitter