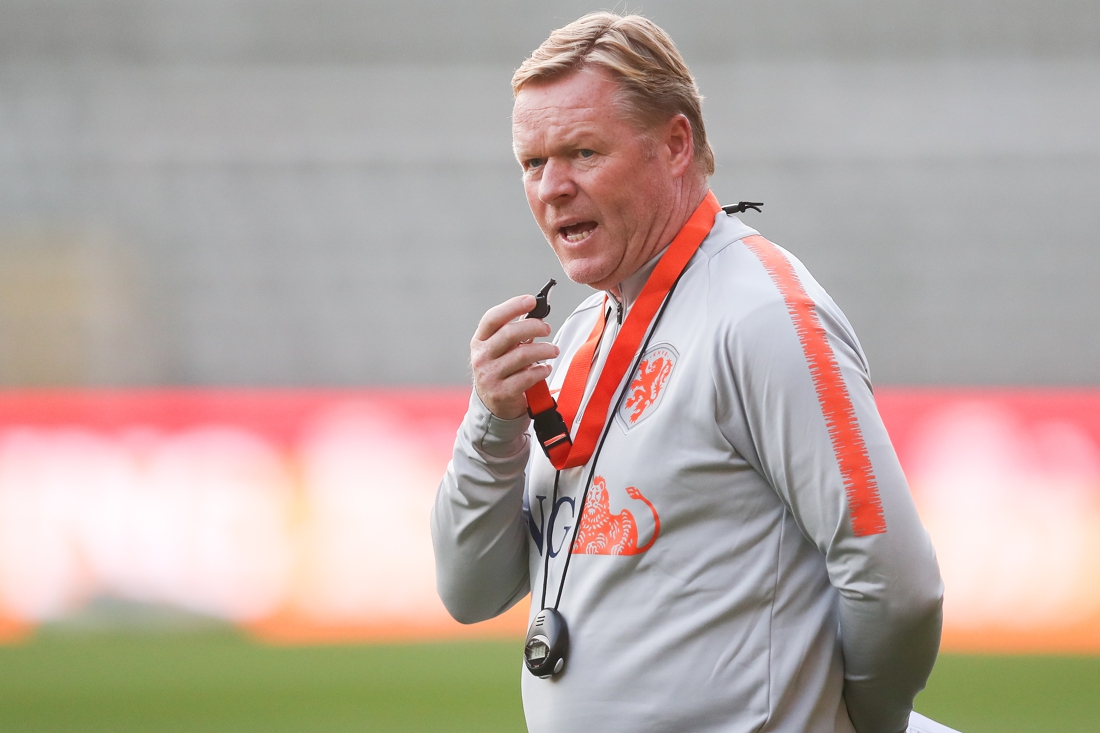 Ronald Koeman Set to Become Barcelona's New Manager
Barcelona continues to build the foundation of rejuvenating project that will take them out the hole. A project they feel will take them back to the front of the line of European football after several disappointments in Champions League. For this reason, among their first moves have been the sacking of Quique Setien and the possible hiring of the Netherlands men's manager Ronald Koeman.
The Board of Directors is still meeting at Camp Nou analyzing the dismissal of Setien but it all points out at Koeman being the replacement that still president Josep Maria Bartomeu wants.
According to several reports, the Dutchman wants to coach the team. However, he has a pending contract with the Dutch team that will need to end.
Additionally, they have yet to make the departure of Setien official. Several sources have seen Setien with current Sporting Director Eric Abidal talking having lunch.
🚨📸 TENEMOS LA FOTO DEL DIA. Eric Abidal y Quique Setién comiendo ahora mismo en un restaurante de Barcelona. Mientras, la Junta Directiva reunida en el Camp Nou. La continuidad del técnico encima de la mesa pic.twitter.com/Uwy7hHOHQL

— Marc Marbà Prats (@marcmarba) August 17, 2020
One of the issues that is still sparking among the current members of the board is that they prefer Garcia Pimienta as Setien's replacement. Garcia Pimienta is currently coaching the second team and has good rapport with several of the young players already in the first team.
However, Bartomeu is against the ropes and among the conversations stands that of his resignation and announcement of elections.
Lionel Messi is being reported as being tired of the situation and wants out of Barcelona if Bartomeu stays. Perhaps this is his way of finding leverage and dismantling the current board and getting a completely new team. All this not possible while several players still remain on the roster.
Follow Edgar and TSJ: Soccer on Twitter!
Photo credit to TV6 News via Flickr

Follow TSJ on YouTube and Twitter