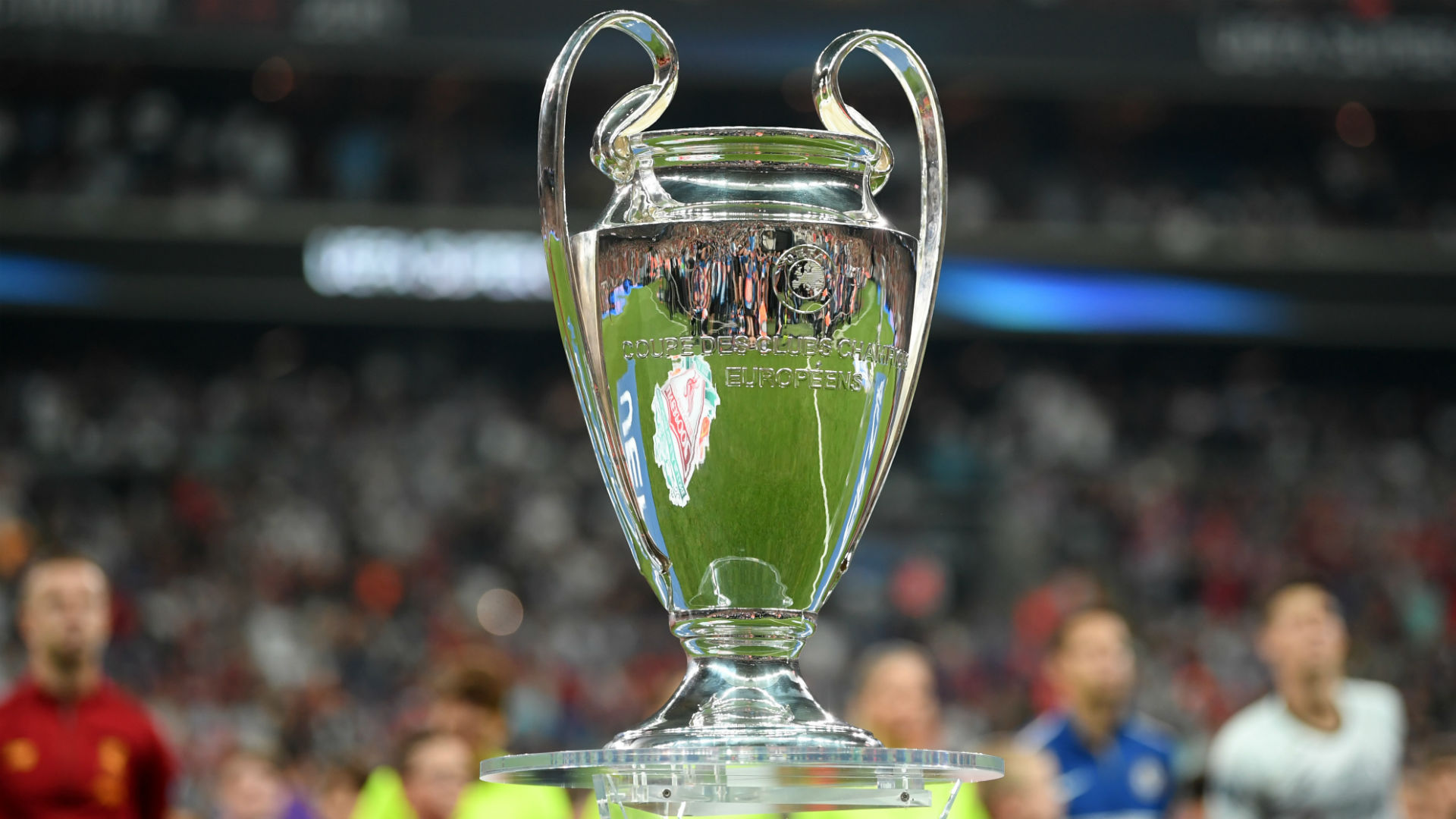 UEFA Champions League Returns Friday
The UEFA Champions League finally returns to action after an imposed four-month break. Still to be concluded are a number of last-16 fixtures that will continue on to Lisbon where the rest of the tournament is set to restart.
Two quarterfinals are set which include Atalanta vs Paris Saint-Germain and RB Leipzig vs Atlético Madrid.
The other two quarterfinals will result from the matches between Juventus vs Lyon, Manchester City vs Real Madrid, Bayern Munich vs Chelsea and Barcelona vs Napoli.
Here is a review of these match-ups:
Juventus vs Lyon
Despite the rough start from Juventus in their return to Serie A where they were finally able to capture the Scudetto, Juve secured their ninth consecutive league title. Their recent form shows them four defeats and two draws in their last 12 matches and Coppa Italia defeat against Napoli. Regardless, Cristiano Ronaldo has scored 10 goals in his last 11 matches since returning from break.
Meanwhile, Lyon's only change to actually being in the next Champions League will be if they win this one. They are coming off two cup finals losses against Paris Saint-Germain. They currently sit in seventh place in Ligue 1 standings when the season was cancelled and PSG was awarded the title.
Nevertheless, Lyon hold a 1-0 advantage over Juventus  and the matchup will see a return of Memphis Depay who is returning from a long-term knee injury.
Manchester City vs Real Madrid
City are coming to this match-up having won the 2020 Carabao Cup Final but being unlucky with their attempt at the FA Cup. Nevertheless, they remain heavy favorites to win the Champions League title. The English side hold a 2-1 advantage over Spanish champions Real Madrid. However, the Citizens will be without star striker Sergio Aguero due to an injury. The Argentine believes that despite his absence, City has a chance to keep their lead as they host Madrid.
Meanwhile, Real Madrid have greatly benefited as VAR has been generous to them with some decisions since La Liga restarted. Additionally, they were able to finally be crowned as the new La Liga champions while conquering their 34th title and first since 2017. Their confidence, however, comes after Karim Benzema has taken over the leadership everyone knew he had but was overshadowed by Cristiano Ronaldo. Unfortunately for the Blancos, their second best scorer, Sergio Ramos will serve suspension.
The match-up will definitely be one of the better ones in this round before the quarterfinals.
Bayern Munich vs Chelsea
With a 3-0 lead over Chelsea at Stamford Bridge, Bayern is almost certain to be in the next round. Additionally, the German side are coming to this match-up with a 17 win streak while securing a league and cup double. They also have Robert Lewandowski who is the top scorer in the competition with 11 goals.
Chelsea's participation may very well come to a needed end. Their most recent defeat came this past Sunday against Arsenal in the FA Cup final. However, this isn't the only situation the Blues are suffering from. Chelsea will travel to Munich without Cesar Azpilicueta, Christian Pulisic, Pedro, Willian, N'Golo Kante, Billy Gilmour and Ruben Loftus-Cheek. However, we have seen surprises in past quarterfinals.
Barcelona vs Napoli
As always, or at least since Quique Setien took over the team, Barcelona's direction is driven by Lionel Messi. If Messi is on his hot night, he can direct the team to victory. However, it has become more or a norm for the Cules to depend more and more on Messi. One has to wonder how much longer the Argentine will be able to carry the team on his back. Perhaps to the Catalan's benefit, they hold a 1-1 draw over Napoli. However, we have seen how quickly Barcelona can be dismantle when against the ropes. Both Sergio Busquets and Arturo Vidal are suspended for this match-up. Meanwhile, Clement Lenglet, Ronald Araujo, Samuel Umtiti and Antoine Griezmann are all doubtful against the Italian side.
Meanwhile, Napoli finished in seventh-place in the Serie A and had a rather unexpected end of season. They also have several doubts in defense with Kostas Manolas and Nikola Maksimovic. Yes, the two have scored previously at Camp Nou.
The others
RB Lepizig are firs-timers in this instances. Their season restart didn't go as planned and landed a third place finish. Additionally, they will face an Atlético Madrid side without Timo Werner. Diego Simeone's side are coming off a rough restart but running on fumes after their win over the reigning champions Liverpool and remain a significant threat.
Meanwhile, Atalanta, the darling of the tournament are very much on a hot streak of goal scoring. This is the first time they are in a Champions League tournament and are very close to reaching their best finish ever. They are very capable of pulling a shock against Paris Saint-Germain. After the restart, PSG have not had much of action after Ligue 1 cancelled the league and awarded the title to PSG. However, they did win the Coupe de France against Saint-Étienne. PSG, however, will be without young striker Kylian Mbappe due to an ankle injury.
Follow Edgar and TSJ: Soccer on Twitter!
Photo credit to xchange tickets via Flickr

Follow TSJ on YouTube and Twitter