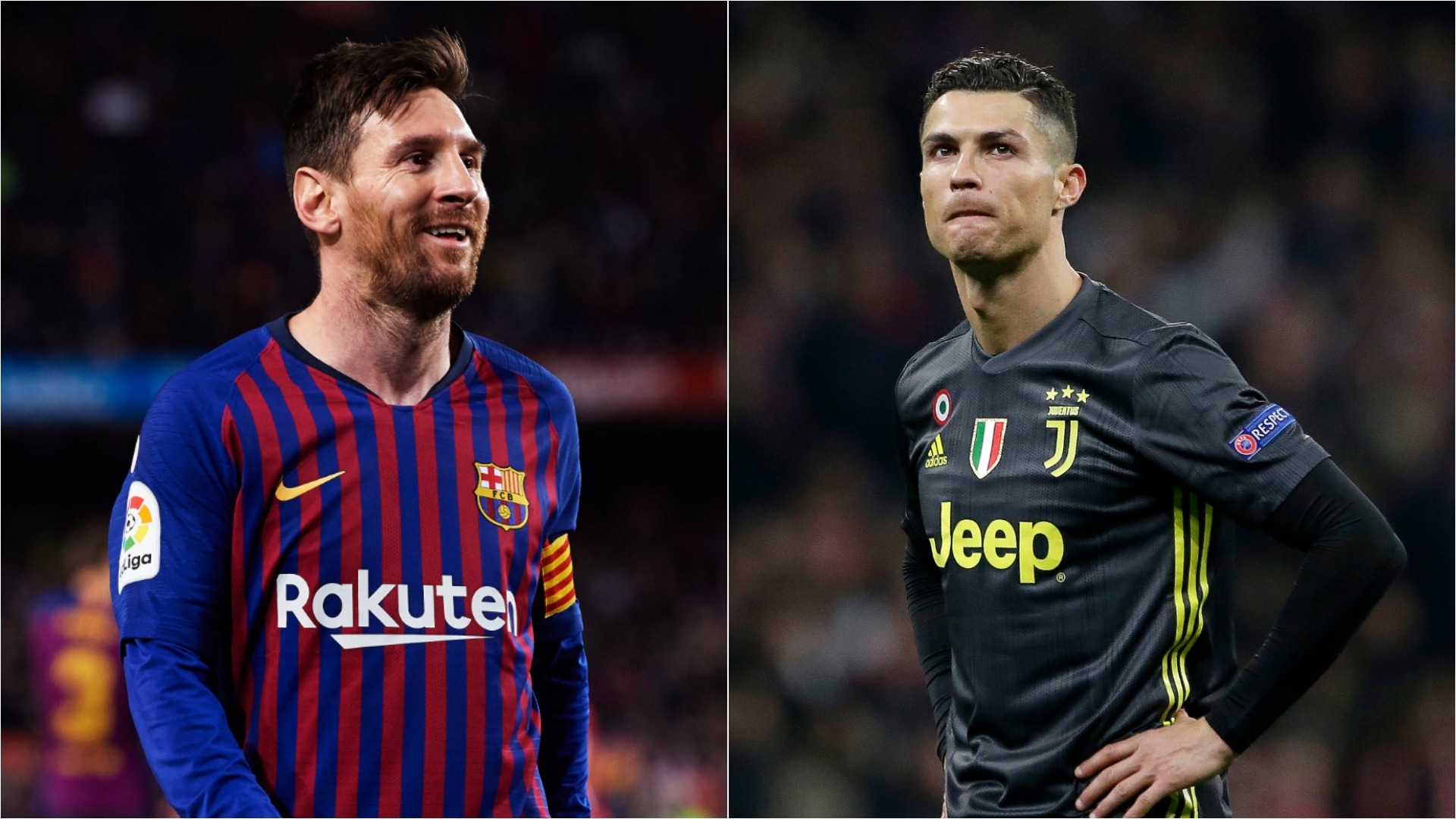 Football's Top 10 Biggest Moments Of The Decade
We are days away from the end of the 2019 year and one of the biggest decades for football. What a decade of great football we have had. The 2010s we have gone through inexpressible joys to appalling heartaches. Here are football's top 10 biggest moments of this decade.
10. Sir Alex Ferguson's Goodbye from Manchester United
After losing out to Manchester City in 2012-13 on the last game of the year, Manchester United lift it up the trophy one final time in the decade. One final time it also was for legendary boss Sir Alex Ferguson who retired that season after 27 years in charge at Old Trafford.
His legendary run included one of the greatest reigns in the Premier League, having won 38 trophies in his time. More than any other manager in history.
Unfortunately, nothing has been the same for the Red Devils since his departure. The Manchester side have only seen three domestic cup titles and one UEFA Europa League title in the stretch since Ferguson left the club.
David Moyes, Ryan Giggs, Louis van Gaal, Jose Mourinho and Ole Gunnar Solskjaer have all intended to replicate the feat but to no avail.
9. The End of Pep Guardiola's Reign in Europe
The end of one of a hegemony came to an end when Pep Guardiola left Barcelona after lifting the 2011 Champions League, in a win over Manchester United.
This was the third European title clinched by the Catalan side in six years. This would also be Guardiola's 10th trophy in three years while at Camp Nou and his last Champions as a manager.
This also ended the best three years of the beautiful game performed by this Barcelona team that sought them winning a Sextete the previous year.
Let's not forget this was Lionel Messi's best performance ever under any other coach.
8. Emergence of Manchester City with Sergio Aguero
The 2011-12 season was one to remember for Manchester City fans as it took the Premier League to a dramatic climax.
City went into the final day of the season knowing that all they needed to do to win the title and their city rivals  was to beat Queens Park Rangers and their first title in their 44 years wait would be over.
However, it wasn't easy. Roberto Mancini's side were losing 2-1 before Edin Dzeko nailed the equalizer that gave City hope. Nevertheless, the staggering goal came just minutes by Sergio Aguero that game them the title.
7. Belo Horizonte's Debacle 1-7 Germany Feat Against Brazil
The Mineirazo, as it's been dubbed by many, was one of the most chocking story lines in the 2014 Brazil World Cup. To think that things were going so well for the Brazilians and out of nowhere Germany stuns them hard.
Germany went on to win the title that year after defeating Argentina in the finals. Perhaps the bittersweet revenge was not having Argentina celebrate at their home, in front of 204 million Brazilians.
6. Cinderella Story of Leicester City
Perhaps one of Premier League's best stories ever was that of Leicester City winning the title against all odds.
After losing to Watford in the semifinal playoff, the Foxes went on to win the 2014 Champion title, ending their decade-long exile from the Premier League.
However, their first year back in the Premier League kept them in the bottom three relegation positions for the majority of the season, with only a miracle to save them.
After 140 days in the bottom, a miracle came through and finished 14th. The following season they went on to hiring Claudio Ranieri, a hiring the was a joke to many.
However, the Foxes made a superb start to their season. This pave the way for striker Jamie Vardy record breaking year with 13 goals in 11 consecutive games.
On Christmas Day 2016, Leicester was atop of the Premier League over likes of Manchester City, Arsenal and Tottenham.
Despite all the pundits' negativity, the trophy was lifted at the King Power Stadium, a feat that bookmakers offered odds of 5,000-1 to win the title. A true Cinderella story.
5. Spain's Dynasty
The 2010 South Africa World Cup was meant to be for a Brazilian side who were heavy favorites for the title. However, at the end it was the Netherlands against Spain, a Spaniard side that came as champions of the 2008 edition of the Euro-cup.
Perhaps one of the greatest world and European dynasties since the dominance of Brazil and Italy.
Andres Iniesta's goal game Spain their missing title that despite being host of the world's best clubs in the world, they had never had success at the international level as a country.
Spain went on to later win a back-to-back European Championship at the helm of Vicente del Bosque.
4. USA Women's National Team
It was quite a decade for US Women's soccer (sorry we can't say the same about the men's side), despite starting the decade on a sour note and losing 3-1 to Japan in penalty kicks.
The US Women's soccer team went on to winning the 2012 Summer Olympics after defeating Japan 2-1 and winning the gold medal for a fourth time.
Led by Abby Wambach, Hope Solo, Carli Lloyd and an emerging young team went on to winning the 2015 World Cup in Canada. Ending the decade with a bang, the US women's team went on to wining the 2019 FIFA Women's World Cup with the help of Alex Morgan, Megan Rapinoe and surprising youngster Rose Lavelle.
3. The Return of a Champion, Liverpool
The 2019 season was a redemption season for Liverpool and its fans. The Reds were coming off one of the most controversial losses at the hand of Real Madrid in a Champions League final.
However, this did not stop Jurgen Klopp and his side from getting back to that moment once again. It wasn't an easy feat, Liverpool went into the second leg of their semifinal against Barcelona 3-0 down. In addition, Mohamed Salah would miss the game with an injury. Divock Origi became the hero that night when he opened the can with a 1-0 lead with seven minutes on the board. Georginio Wijnaldum then came on to stun Barcelona with a quick double to tie the score. To finish their fairytale comeback, Origi converted following an ingenious Trent Alexander-Arnold corner that game them the 4-0 lead. That night Anfield witnessed one of football's greatest feats in European history.
The Reds went on to finish the job by clinching their sixth Champions League title while overcoming English side Tottenham in the final.
2. Real Madrid's Reign Over Europe
It hurts me to say this, but Real Madrid's reign over Europe in winning four of ten Champions League is remarkable, and only comparable to their own history when they won five straight in the 1950s.
But perhaps many believe that without having won La Liga title in these seasons, these Champions League meaning little. However, they mean everything.
Real Madrid was made for Champions and they have a sense of lady luck bringing those titles to them. However, they are not easy to win, if not ask all the other competitors.
Lead by Real Madrid's hero, Zinedine Zidane, and Cristiano Ronaldo, Los Blancos made history winning three straight Champions and four Champions in this decade alone.
14 titles for Real Madrid in the history of Champions League, with AC Milan with a distant seven of their own.
1. Cristiano Ronaldo vs Messi Ballon d'Or Decade
Can we please get off our feet and give a big applause to these two football giants? This is perhaps the biggest rivalry in the football history and we got to witness it for as long as it lasted.
This is perhaps the greatest era of football that saw these two giants face each other, at no better stage than La Liga in one of football's greatest rivalries between Real Madrid and Barcelona.
One player had to make themselves be the best player while the other is pure talent.
Can we stop comparing them to players from other eras? Please! They are playing in an era where the pitch is much better and the game is much faster. For goodness sake, these players have maintained their rivalry for over the decade and are likely on pace to continue that until one of them retires, and who knows if we will see that.
The numbers between these two beasts of footballers are just staggering and out of this world.
One can say that Messi took the lead in Ballon d'Ors this decade winning five of ten against Ronaldo's four. However, Ronaldo won four Champions this decade, three of them consecutively.
They're hand to hand in my opinion.
Written by Edgar Gomez
Follow Edgar and TSJ: Soccer on Twitter!
Photo credit to soikeo .info via Flickr

Follow TSJ on YouTube and Twitter