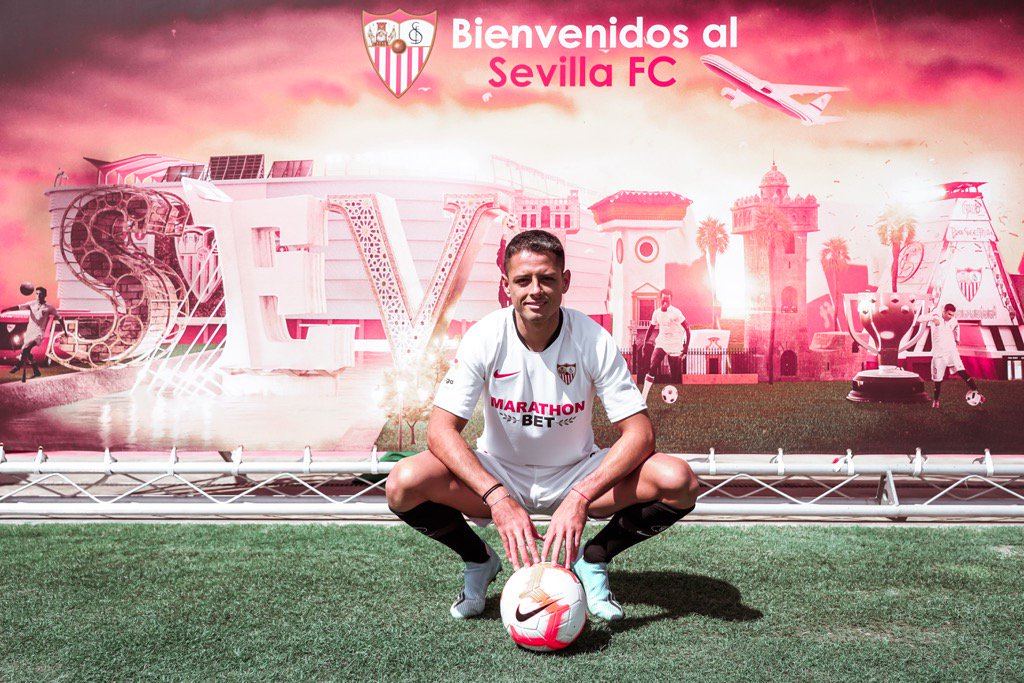 Chicharito Eyes MLS Move
Sevilla striker Javier "Chicharito" Hernandez is open to a move to the MLS.
The 31-year-old veteran has only three starts since arriving at the Ramon Sanchez Pizjuan.
Additionally, it is to no one's surprise but the Mexican star took a huge pay cut to exit Premier League side West Ham United this past summer.
Unfortunately for him, Spanish coach Julen Lopetegui has found Dutch international Luuk de Jong more helpful at the central striker position instead of Chicharito.
In an interview with the LA Times, he confirm that he would be interested in continuing his career in the U.S. Additionally, he added:
"Look, I am always thinking about my future. I want to be as open as I can to any opportunity.

"MLS is a league that is improving. It is an opportunity. Every league is an opportunity."
The former Chivas player made the jump to the old world in 2010 from Guadalajara to Manchester United. A deal worth 7.5 million euros.
In his debut season, Chicharito wowed the world with 20 goals coming off the bench at Old Trafford. That season, Chicharito would go on to win his first of two Premier League titles.
He later joined Real Madrid in 2014-15 on a season-long loan that gave him in entrance to La Liga.
After some salty seasons at Old Trafford, he moved to Bayer Leverkusen where a resurgence of his goals came back which opened the door for a return to the Premier League with West Ham United.
A move to the MLS would come at the right moment for Chicharito if he were to end the season with very little time played.
His buddy Carlos Vela has had an outbreak year since joining LAFC. A possible move for him would be with Los Angeles rivals, the LA Galaxy.
Written by Edgar Gomez
Follow Edgar and TSJ: Soccer on Twitter!
Photo credit to CH14_ via Twitter
Follow TSJ on YouTube and Twitter