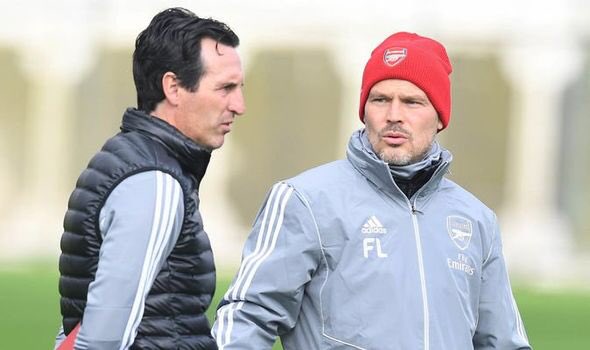 Unai Emery: A Matter Of Time
Is it just a matter of time before Emery goes?
"It's time to go", bellowed an angry Claude on the famous Arsenal Fan TV channel after Arsenal lost 2-1 to City. That result was December 16th, 2016. Arsene Wenger resigned the season after, much to the delight of countless Arsenal fans. The club had continually regressed. The fans felt they needed a new voice. A new leader to carry them from the abyss. Unai Emery was appointed on the 23rd of May 2018.
Good Ebening
A new era for Arsenal. And a new voice, which came with a punchline. Every post-match interview, Emery opened with a subtle, "Good ebening", a cute gesture at first, but now boils blood on every mention.
Emery's first 10 games in the league looked positive. Two defeats to start off the campaign to City and Chelsea were followed by 7 wins and one draw. Positive stuff, and results Arsenal could be proud of in truth.
A win in the derby against Spurs as well as a 2-2 draw against Man United was even more impressive, but then the defeats started to flood in. Southampton first, 3-2 away from home. Then Spurs exacted revenge in the league cup quarter-final. Humiliation would follow on the 29th of December, in a 5-1 drubbing at Liverpool.
A month later Jesse Lingard was dancing at the Emirates, and Arsenal were out of another cup.
Arsenal finished 5th, a point off top four. They also finished runners up in the Europa League. Missing out in a 4-1 defeat to rivals Chelsea.
Overall not the worst season for Emery. A trip to a major European final, and a point off top four.
It's time to go: Part 2
Fast forward to 27th October 2019, Claude was back with the same statement he offered Emery's predecessor a year and a half earlier.
Arsenal has been deplorable for large parts this season. Four wins from the opening 13 games tell a sorry story, the teams they've lost and drawn against tell an even worse one. Watford, Palace, and Southampton all picked up a point at Arsenal, and were arguably lucky not to take all three from the gunners. Record signing Nicolas Pepe has been indifferent, only mustering 1 goal and 2 assists in 12 appearances all season in the league.
87 – Arsenal have won 87 points in their 50 Premier League games under Unai Emery (W25 D12 L13) – one fewer than they managed in their final 50 under Arsene Wenger (W27 D7 L16). Regression. pic.twitter.com/jAfA0dzuIj

— OptaJoe (@OptaJoe) November 9, 2019
The following is not great reading for Emery or Arsenal. Wenger was sacked as a result of the way them games went, will Emery suffer the same faith?
Should he stay or go? Let us know below!
Written by Dylan McBennett
Follow Dylan and TSJ: Soccer on Twitter
Photo Credit to AFCSTUFF via Twitter
Follow TSJ on Youtube and Twitter