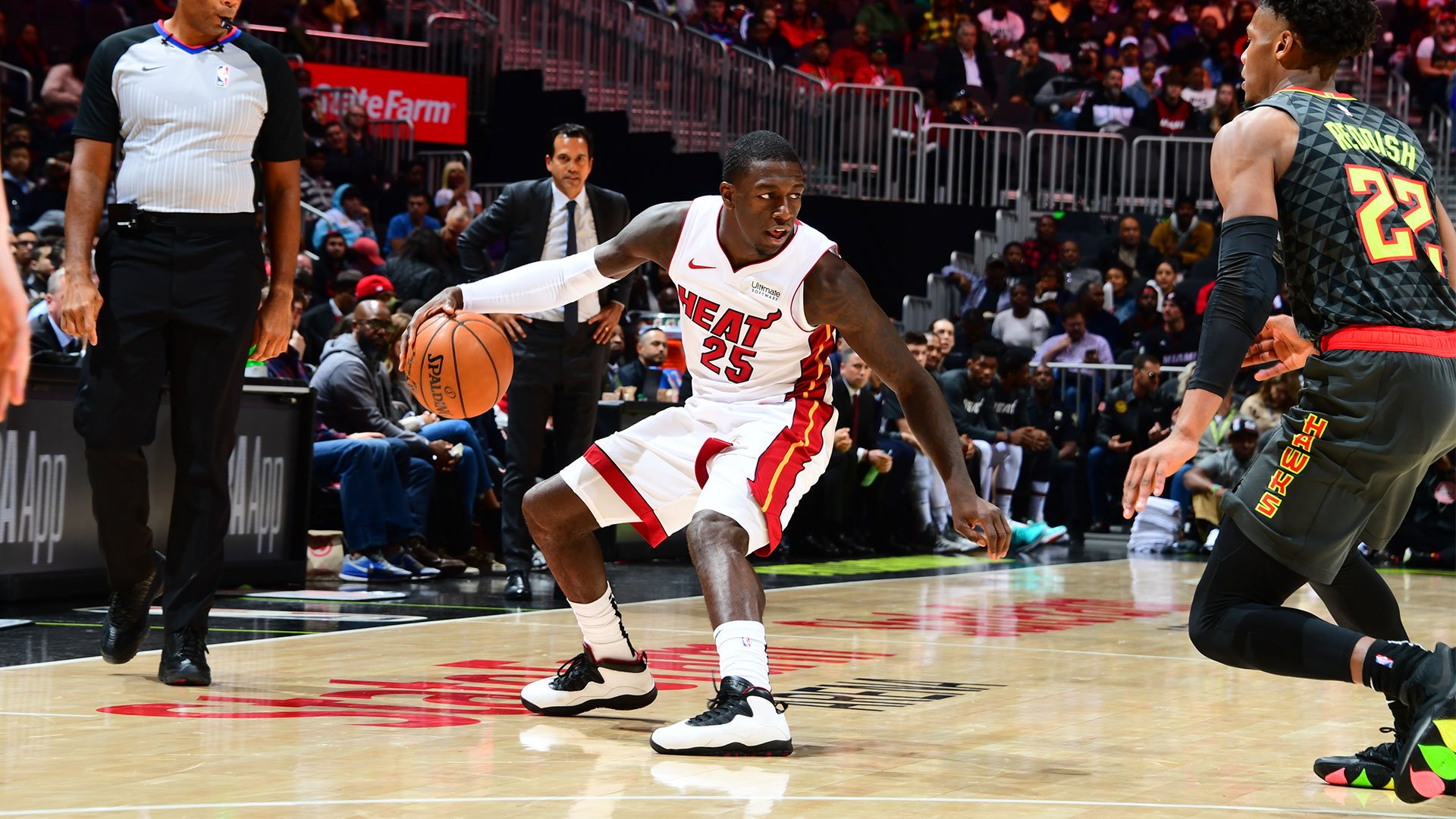 Who Is Kendrick Nunn?
Out of Oakland University (MI), Miami Heat point guard Kendrick Nunn is currently looking like the rookie of the year favorite.
Nunn is an undrafted rookie from Oakland University.
Before being Oakland University, Nunn played three years at Illinois University.
In 2013, Nunn ranked as the second-best shooting guard in Illinois and the 18th best in the country.
At Illinois University Nunn averaged 10.6 points and three rebounds per game for his career.
During his final season at Illinois University Nunn averaged 15.5 points and five rebounds per game.
Nunn was dismissed from the Illinois University in 2016 after pleading guilty to a misdemeanor battery charge after being arrested for domestic violence in March.
According to the Chicago Tribune Nunn was accused of hitting a woman in the head, pushing her to the ground and pouring water on her.
Nunn then transferred to Oakland University. During his lone season in 2017-2018, he averaged 25.9 points, 4.7 rebounds, and 3.8 assists.
Nunn ranked second in scoring behind Trae Young (27.4 points per game).
After leaving Oakland University and going undrafted Nunn was first signed by the Golden State Warriors in 2018. He later sent to waivers then joined the Warriors G-League affiliate the Santa Cruz Warriors.
Nunn averaged 19.3 points, 3.8 rebounds, 2.8 assists in 49 games for the Santa Cruz Warriors. He only started in one of those games.
Nunn, now a member of the Miami Heat, currently leads all rookies in point per game (22.4) and ranks fifth in three-point percentage (48.4).
The undrafted rookie also leads the Heat in scoring and has helped lead the team to a 4-1 record (second in the Eastern Conference).
Written by Joshua Sampson
Follow Joshua and TSJ: NBA on Twitter!
Photo credit to NBA via Twitter
Follow TSJ on YouTube and Twitter