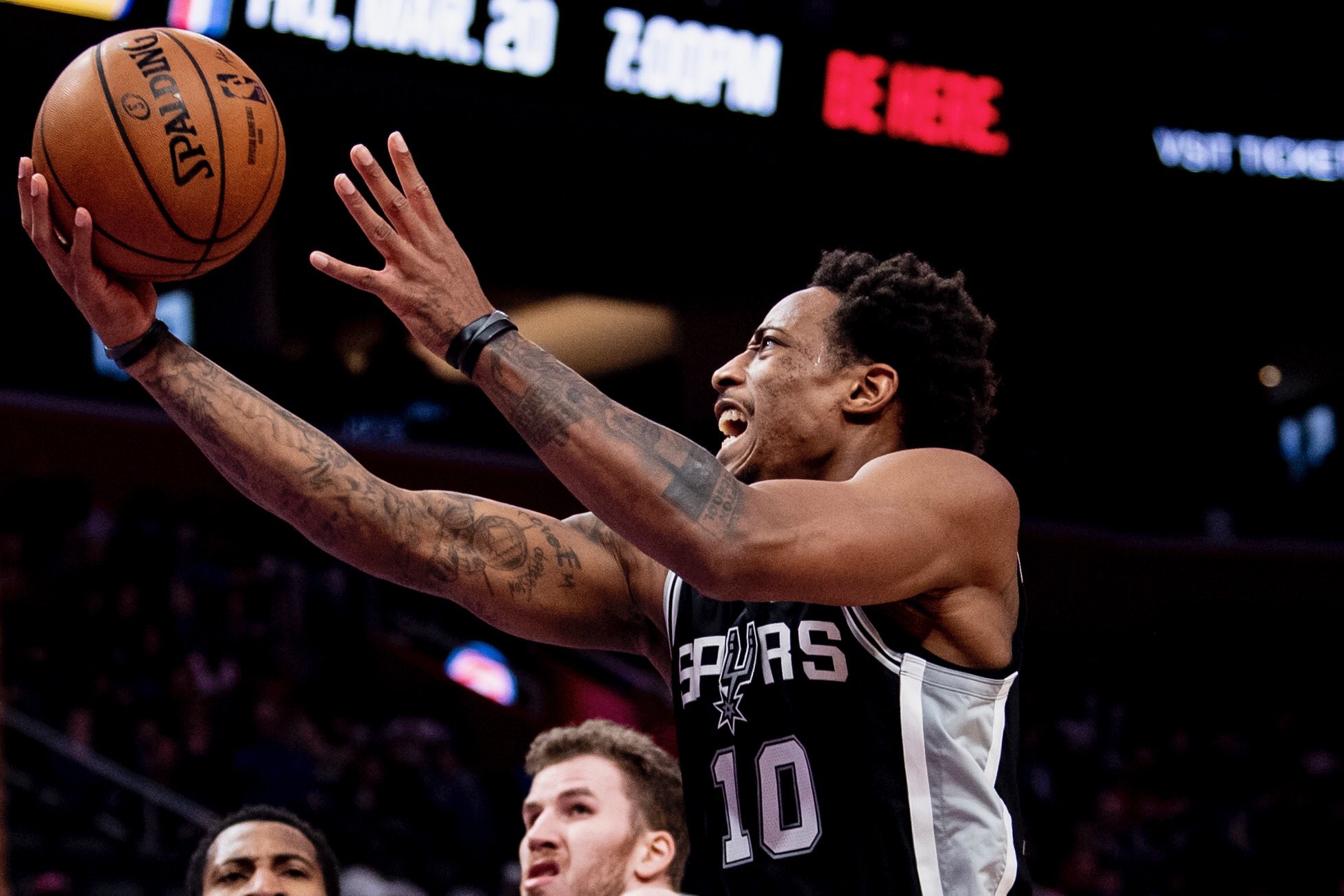 What's Wrong With The Spurs?
The Spurs, one of the most consistent teams in the NBA, have been one of the most inconsistent teams so far this season.
The San Antonio Spurs currently sit in twelfth place of the Western Conference with a 7-13 record.
Though they began the season 3-0, since then the Spurs have gone 4-13 which includes an eight-game losing streak.
In 2018, through 20 games the Spurs were 10-10 and their longest losing streak of the season was four games.
The Spurs return starters LaMarcus Aldridge, DeMar DeRozan, and Dejounte Murray who is returning off of a torn ACL.
There have been trading rumors surrounding DeRozan which he has then denied in hope of the Spurs still have a winning season.
Also, the Spurs return key contributors off the bench including Bryn Forbes and Derrick White who both performed well in Murray's absence, Rudy Gay and Patty Mills.
However, though the Spurs have a roster that includes seven players who average double figures they cannot string together wins on a consistent basis.
Offensively, the Spurs are a sound team and boast an offensive rating of 110.0 which is eighth in the NBA. Also, they are 13th in points per game (111.5), seventh in field goal percentage (46.9 percent) and take care of the ball (13.6 in turnovers; 4th in the NBA).
However, though the Spurs offensive can keep up with any team, their defense is woeful (112.4 defensive rating; 25th) and they allow opponents to play just as good as them.
The Spurs ranks in the bottom half of key defensive statistics. They are 22nd in points allowed (114.3) and 24th in opponents field goal percentage (47.2).
Also, they struggle to be disruptive on the defensive end. The Spurs are last in forced turnovers (12.6) and 29th in steals (6.0).
However, through their defense troubles, the Spurs have been in many close games. But, the problem is they do not win them.
In clutch win situations, the Spurs are 2-9. That is just above half of the games they have played this season.
A lot has changed for the Spurs since the departure of Tim Duncan, Tony Parker, Manu Ginobili, and Kawhi Leonard but through it all, the Spurs remained a top team in the Western Conference.
So far In 2019 however, they seem to lack that same consistency that has kept them in the playoffs for 22 straight seasons.
Written by Joshua Sampson
Follow Joshua and TSJ: NBA on Twitter!
Photo credit to Spurs via Twitter
Follow TSJ on YouTube and Twitter