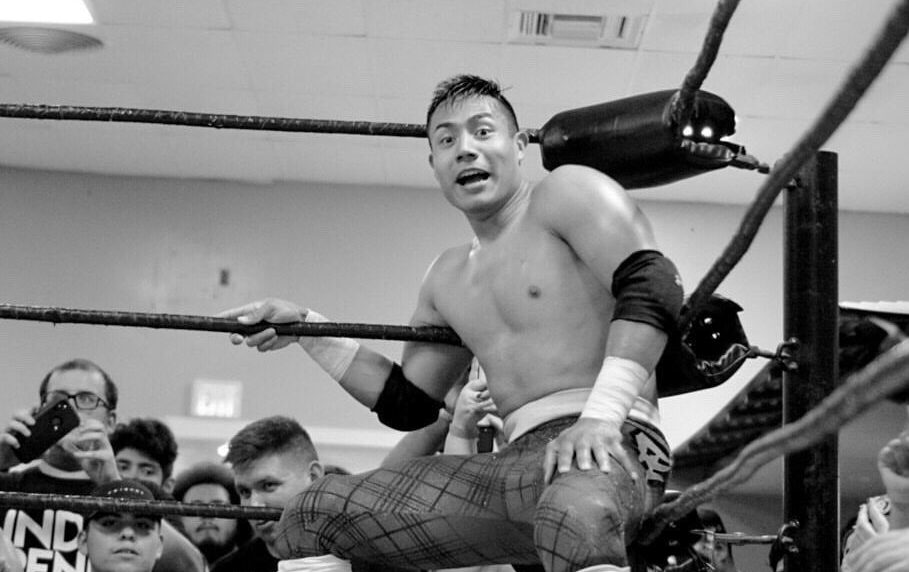 Jake Atlas Signs Developmental Contract With WWE
WWE has reportedly signed independent wrestler Jake Atlas (real name Kenny Marquez) to a contract this week. He is set to report to the performance center in January of 2020. What makes his signing different from the rest is that he is openly gay; although, that isn't his real selling point. His talent and resume alone speak volumes.
Atlas was approached by WWE officials following his performance at PWG's Battle of Los Angeles, according to some reports. Although, this has been debunked by SoCalUncensored. The 2017 Southern California Rookie of the Year told promoters that he was no longer taking bookings after December.
He started wrestling in August 2016 after training at the Santino Bros. Wrestling Academy in Bell Gardens, CA; gaining national recognition after appearing on the WWE edition of "Undercover Boss". During his time, he has wrestled for the likes of Ring of Honor and Pro Wrestling Guerilla.
He lost a one on one contest against Dragon Lee at BOLA last month, then went on to do a match for ROH. He turned down an ROH contract when offered at the show. It was also reported that AEW had interests in signing Atlas, and were in discussions with him, but no formal contract was offered.
He was offered a "Brand Ambassador" contract at the end of the episode of Undercover Boss by Stephanie McMahon, but, is now well on his way to making his dream come true. He is currently the PCW Ultra Light Champion, as well as the APW Universal Champion.
Follow us on YouTube and our main Twitter
Written by Gregory Black
Photo credit: Jake Atlas, via Twitter
Follow Greg and our Wrestling News Twitter