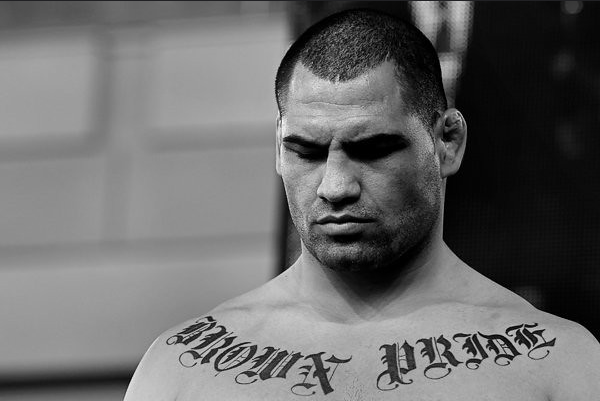 Cain Velasquez In It For The Long Haul in WWE
Cain Velasquez, who shocked the sports-entertainment world when he appeared on SmackDown October 4th is in it to win it. The former UFC champion appeared shortly after Brock Lesnar bested Kofi Kingston on the premiere episode on Fox.
Lesnar looked like he had seen a ghost, and technically, he did. A ghost from his past, someone who bested him in the octagon nine years prior. Velasquez had made a bee-line for Lesnar and attacked once he was in the ring. A few days later, WWE signed a match between the two rivals for the Halloween, at Crown Jewel.
With the event just days away, Velasquez has stated that he is staying with the company for the next three years, according to a report by WrestlingNewsCo. The comments came after the media day event for Crown Jewel, as he was flanked by Rey Mysterio. Said Velasquez:
"Yeah, I'll be here for the next three years, for sure. As I get better and better, I'm gonna keep doing this. I love it. I'm gonna keep doing it."
WWE has a history of cross-sport superstars who found success outside of the company, as well as within. From Ken Shamrock to Dan Severn, the aforementioned Brock Lesnar to Bobby Lashley, as well as others have graced the ring and other sports.
Most recently, Ronda Rousey made waves in her stay with the company, even winning the WWE Raw Women's Championship. Could Cain Velasquez make the same waves in his time with the company? Only time will tell.
BUT, WHAT DO YOU THINK??
Do you think that Cain Velasquez will win the WWE Championship during his stay? Does he win it at Crown Jewel? Leave us a comment below, or, you can let us know via social media.
Follow us on YouTube and our main Twitter
Written by Gregory Black
Photo credit: Tom Wey, via Flickr
Follow Greg and our Wrestling News Twitter