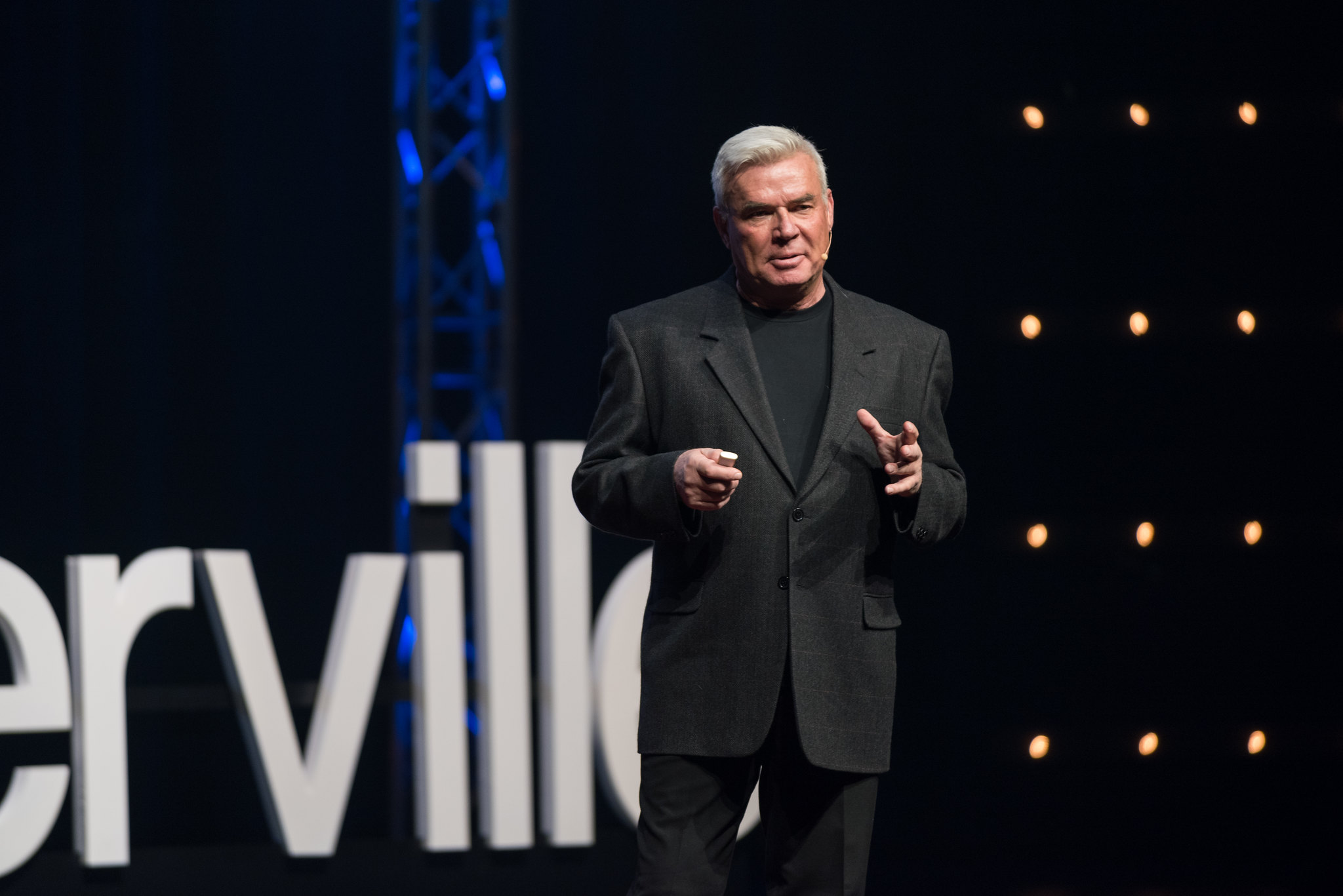 Eric Bischoff Explains His Release From WWE
Easy E, a former President of WCW Eric Bischoff, explains "firing from WWE" as their Executive Director of Smackdown on Fox.
In the previous report, it isn't 100 percent sure why he is release; maybe he rub FOX executives the wrong way or he just didn't click with the locker-room anymore. But now Eric Bischoff himself is giving us some light about why WWE let him go.
In his podcast "83 weeks", Mr.Bischoff said:
"I'm really grateful for the opportunity to work in WWE,"

"It didn't work out the way I wanted it to work out. It clearly didn't work out the way Vince McMahon wanted it to work out. But that happens. I'm not taking any of it personally. Professionally, I'm taking a hard look at it and thinking it through. More than anything, I'm grateful for the opportunity. Part of the reason is I am, I had a chance to work with a great team of people."
Eric Bischoff then added:
"I didn't come here thinking I was going to be in WWE for five or 10 years," he said.

"Me looking at it as a relatively short term opportunity, meaning 2-3 years. I didn't think it would be quite this short term, but sometimes that happens. WWE is a great company with a very define culture and process. I didn't necessarily fit into it. That's just the way it is. I'm not sad, disappointed, or angry – any of those things. Just looking forward to the next opportunity, whenever and wherever that may be, and digging the idea of packing up the truck and heading back into Wyoming, so all in all, I'm very positive. I have nothing but great things to say about the people at WWE and the company as a whole."
Easy E was a former on-screen WWE Raw's General Manager from 2002 to 2005!
According to a report by Bryan Alvarez from Wrestling Observer Radio:
"I heard that he just didn't know anybody. Bischoff didn't know any of the talents. He did not go out of his way to learn about anything. He would leave and nobody could get ahold of him."
But Eric Bischoff did say that he has to beef with Vince McMahon and the WWE, and maybe we might not see the last of him in WWE.
Follow Andrew and TSJ: WWE on Twitter!
Photo credit to TEDxNaperville via Flickr
Follow TSJ on YouTube and Twitter