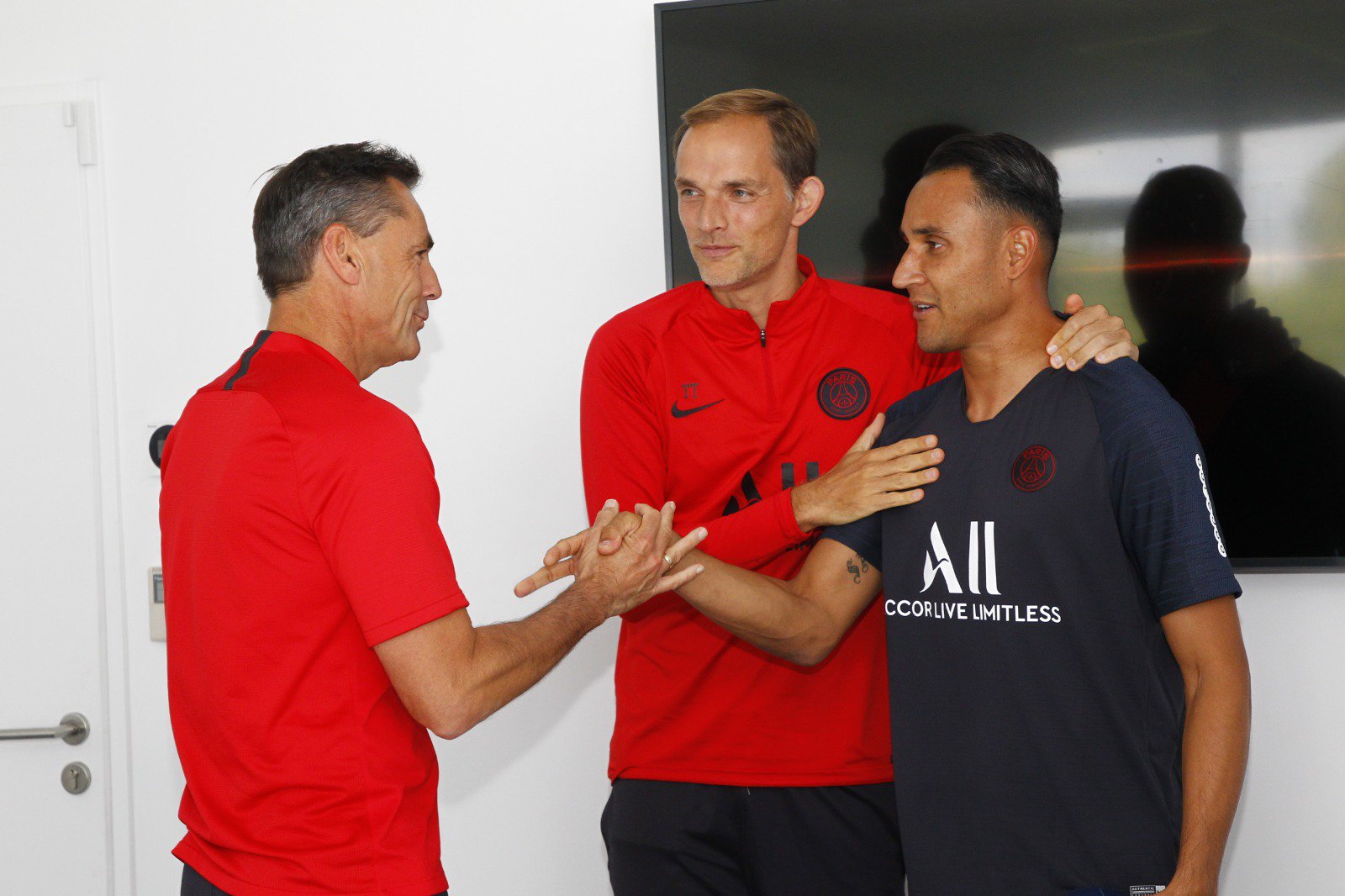 5 Reasons Why PSG will Win the Champions League
The greatest thing about the end of summer is the return of Champion's League football. However, that will put butterflies in the stomachs of many Parisians. Paris Saint-Germain have dominated domestically but have never had the same success in European competition. They changed ownership in 2012 and have been mainstays in the Champions League ever since. However, they have never had the success that seems inevitable with their relentless commitment to spending. Despite spending nearly $450 million on two of world footballs young stars, they have failed to make any strides. With that being said, below are five reasons why this is finally the year for PSG to lift the UCL trophy. 
1. All-Out Attack
PSG is a team full of goal scoring machines. At 27 years old Neymar is the 21st all-time Champions League/European Cup goalscorer. Neymar has made 53 appearances in the Champions League and has managed 32 goals, 21 for Barcelona and 11 in his 2 years in Paris. He also has tallied up 22 assists in those appearances.
In an era dominated by Ronaldo and Messi, Neymar is the only player apart from those two to earn the title of Champions League top scorer. In the 2014-15 tournament, the Brazilian scored 10 goals, as did Messi and Ronaldo, leading the trio to share the honor. By sharing the award in 2014-15 he was the first person not named Ronaldo or Messi to win the award, since Kaka in 2006.
As if that wasn't enough, Edison Cavani has had just as much luck in the Champion's League. He is the 18th all time Champions League goal scorer scoring 34 goals in 59 appearances. Lastly, Kylian Mbappe has taken the world and the UCL by storm. At only 20 years of age, the youngster has registered 14 goals and 7 assists in only 25 UCL appearances. 
We have yet to see Mauro Icardi play in a PSG kit, however he has never been shy of scoring goals. Its likely that he will be the deputy to veteran Edinson Cavani. If the Argentine assumes the role of super-sub, he will certainly terrorize defenses all season long. With Cavani and Mbappe out injured, we will hopefully see how Icardi fits in to Tuchel's team this weekend when PSG host Strasbourg.
2. PSG's Champions League Experience
PSG has made it through the Champion's league group stage 7 seasons in a row. Thomas Tuchel's squad boasts three Champions League winners who know what it takes to cross the finish line. Attacking stars Neymar and Angel Di Maria have each won one and new signing Keylor Navas has a trio winner medals.
The strongest and most balanced starting XI for PSG would likely be the following: Navas; Meunier, Marquinhos, Silva, Bernat; Gueye, Veratti, Draxler; Mbappe, Cavani, Neymar. This starting XI has a combined 442 Champions League appearances.
Regardless of how lethal your attacking force is, everyone knows having a world class goalkeeper is a vital component to winning silverware. Last season PSG had Gianluigi Buffon between the sticks. He is undoubtedly one of the best keepers we will ever see and has experience galore. However, one thing that has evaded him for his entire career is a Champions League victory.
Bringing in Keylor Navas will boost their hopes, especially with the Costa Rican winning 3 consecutive Champions Leagues while in Madrid.
3. The Luxury of Ligue 1
Out of Europe's top five leagues, Ligue 1 has the largest gap in quality. In most seasons, 3 or 4 clubs run away from showing that they are superior. Atop the table, PSG often lead by double digits early in the season, asserting their dominance.
PSG has won the French league six times in the last seven years and not by small margins. During the six seasons in which they were champions of the French league, they won by a combined 89 points. In the past, PSG has mathematically sealed the Ligue 1 title in March or April, allowing them to focus on other tournaments.
Paris Saint-Germain haven't quite lived up to their high standards by falling to Rennes early in the season. Nevertheless, once players return from injury and they get out of first gear, expect the usual league domination from the Parisians.
4. Squad Depth
There is an abundance of phenomenal footballers in the French capital simply because PSG's owners funnel loads of cash into their club. Their most recent acquisition is Argentine forward Mauro Icardi from Inter Milan. This signing was pivotal because two of the stars of Les Rouge et Bleu, Kylian Mbappe and Edinson Cavani, have picked up injuries early in the season. The sheer number of quality players and the lack of competition in Ligue 1 allows for Thomas Tuchel to rotate his squad at will.
In typical fashion, the French powerhouses have brought in new faces in all levels of the squad. With Alphonse Areola and Kevin Trapp going out on loan, Sergio Rico and Keylor Navas have been brought in as replacements. To help sure up the defense, young centre-back Abdou Diallo was brought in from Borussia Dortmund.
Further up the pitch, Ander Herrera, Idrissa Gueye, and Pablo Sarabia have all been brought into the midfield. Lastly, on transfer deadline day the secured the services of Mauro Icardi for the season. Bringing in established players to an already stacked squad allows for flexibility for PSG this season. If a player suffers an injury or a drop in form, then there are multiple players that can slot in. Furthermore, it allows PSG to compete on all fronts with trophies available domestically and in Europe.
5. The Odds are in Their Favor
Luck is the biggest intangible factor in football. Despite making it out of the group stage every year since the 2012-2013 season, the French Giants have never made it past the quarterfinals. A large portion of this has been to unlucky match-ups. They have been knocked out by 3 times by Barcelona and once by Chelsea, Manchester City, Manchester United, and Real Madrid. 
Obviously, the champions league is a tournament for the European elite. However, facing 5 of the best teams in the world so early in the competition is extremely unlucky. Two of those losses were to the eventual champions, Barcelona in 2014-15 and Real Madrid in 2017-18. If they are able to get out of a relatively difficult group then a favorable draw will 
With that being said, they have been guilty of causing their own downfall. 
Most recently in last seasons Champions League they squandered a 2-0 aggregate lead at home to a vastly less experienced Manchester United squad. Then, in 2013-2014 they were beaten 2-0 at Stamford Bridge after leading 3-1 on aggregate. Ultimately, Chelsea went through on away goals. Lastly, and most notably PSG were embarrassed by Barcelona, losing 6-1 after winning the first leg 4-0 in the 2016-17 round of 16.
If they can avoid individual errors and hope that luck is finally on their side then PSG have no reason to doubt themselves. With their strong squad and prior experience, it is likely that we could see Thiago Silva lifting the UCL trophy come May.
Written by Chase Brittingham
Follow Chase and TSJ: Soccer on Twitter!
Photo credit to PSG_English via Twitter
Follow TSJ on YouTube and Twitter