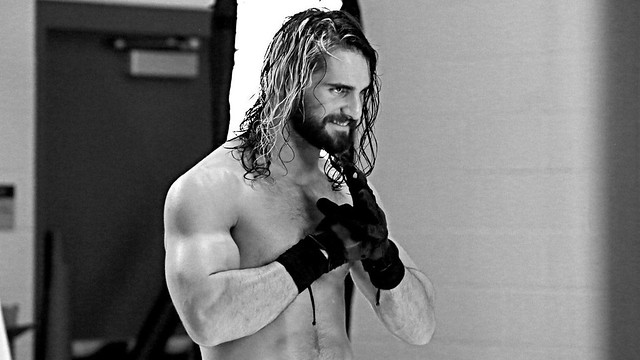 WWE SummerSlam 2019 Predictions
Can you believe that the summer is already winding down? Because it literally felt like we had Becky 2 Belts like, a week ago. And now we're headed into another pay-per-view. As usual, it will be the hottest party of the summer. August 11 marks WWE SummerSlam 2019, and I'm here to make some bold predictions.
So, in the past I've been super wrong with how WWE has booked matches in the past. I too often want to hope that the creative team isn't going to take the path of least destruction. Yet, unfortunately, they always seem to. However, with the numbers of viewers continuing to dwindle in addition to bringing on both Eric Bischoff and Paul Heyman into the mix, WWE is slowly rebuilding back to tolerable. It isn't a hundred percent, but we're getting there. And so, for once, I feel confident that the decisions for matches won't all be completely predictable and full of babyface wins.
Let's get to it, shall we?
SummerSlam 2019 Possible Matches (Not Yet Confirmed)
Women's Tag Team Championship belts: The Kabuki Warriors vs. Alexa Bliss/Nikki Cross
As of this writing, this match has not yet been confirmed. However, it looks likely, if only just to fill time.
In an interesting turn of events, Bliss and Cross managed to dethrone the Iiconics during a fatal four-way tag match on Monday Night RAW: 
— MELLA I$ MONEY (@CarmellaWWE) August 6, 2019
It is very interesting to see the WWE quickly put the belt on them right before SummerSlam. However, I've noticed a little bit of Twitter beef between Bliss and the Staten Island Princess on Twitter since last night, and I almost think they are setting up involvement by 'Mella somehow. If not right away, then soon, we'll have Carmella team with someone:
🙄🙄🙄🙄🙄🙄🙄 https://t.co/VwdbbPSe5k

— MELLA I$ MONEY (@CarmellaWWE) August 6, 2019
🤔 .. what do ya say, @RonKillings? https://t.co/RX36vyUUTq

— MELLA I$ MONEY (@CarmellaWWE) August 6, 2019
Will we see Truth and Carmella take on these two? Or, could we see a BayMella reunion in the near future?
Regardless, as much as I love the Kabuki Warriors and Paige team, I don't think the belts will change hands anytime soon. Bliss and Cross are both too intriguing of characters. The chemistry they have both in the ring and on the mic will shift the focus on the Women's tag belts that they desperately need.
Prediction: Bliss/Cross retain
SmackDown Live Tag Team belts: The New Day vs. Heavy Machinery
This match has not yet been confirmed, either, but would not be surprising.
After weeks of Heavy Machinery being built up as a dominant duo, will they be able to take out all three members of The New Day?
Probably.
And it is not exactly a secret that the WWE uppers are looking to break apart the trio at some point. Perhaps loss of Championship belts will cause enough friction among the team to get the story going.
Prediction: Heavy Machinery wins the SmackDown Live Tag Team belts
RAW Tag Team belts: The Revival vs. The Usos
FINALLY, we have AJ Styles utilizing his friends from New Japan. Although we saw them a little bit when they first debuted, the WWE didn't properly use these guys as AJ's henchmen, which they absolutely should have. And now, we have all three of them with belts. The best thing to do here is continue to let them ride high and make some big waves, eventually leading to an all-out war with the Undisputed Era.
The Usos remain relevant without the belts, similar to The New Day. Another championship reign so quickly would be unnecessary.
Prediction: The Revival retain
Confirmed Matches
Getting into matches that have been confirmed by the WWE:
The United States Championship: AJ Styles vs. Ricochet
Judging by the two contenders, I'm also predicting this to be the match of the night. The wrestling ability alone is enough to make this the match of the year!
Although Ricochet has been a serious contender in the popularity contest, the WWE should keep on pace with what they are already doing. They are seemingly building around The OC, and keeping the little man down (Ricochet) will taste so much sweeter when he does overcome a veteran like AJ Styles. In the meantime, keeping the belts on the three members of the most dominant heel faction the company has right now makes the most sense.
Best for business, if you will.
Prediction: AJ Styles retains
SmackDown Live Championship: Kofi Kingston vs. Randy Orton
These two have an incredibly believable and true storyline already built for them, which should make for an intriguing match-up. A few years ago, Kofi Kingston was up for a main-event push. However, Randy Orton was one of the top guys at the time, and he disagreed that Kofi was ready and/or taken seriously for such a prestigious position in the company. It was Orton that squashed the pipe dream of Kofi, making him even more of a bad guy.
With that information, Kofi will literally stare his demon in the eyes, hopefully giving him a brutal match that will prove to Orton and anyone who doubted him that he does deserve to be at the top.
Unfortunately for Kofi, his time with the belt seemingly has run its course. He's had it since 'Mania, and has definitely proved himself worthy.
That being said…
Prediction: Randy Orton wins the belt
Finn Balor vs. The Fiend Bray Wyatt
Since his repackaging, Bray Wyatt has been an important tool for the company. His odd gimmick of the Firefly Funhouse certainly sparked interest, though initially raised a lot of concern. Luckily for Bray, anything given to him is generally gold.
And when he's done playing Blue's Clues, he puts on an American Horror Story-esque mask and emerges as The Fiend, who is both frightening and unstoppable.
There have been rumors that Balor is set to take some time off following SummerSlam, and a good 'ol slobberknocker is probably going to "shelf" him for a while. Additionally, it has been said that Finn isn't coming as the Demon, which is unfortunate. That means we'll probably see Bray take the win here, and hopefully this feud will continue for a while until Balor joins up with The OC.
Prediction: Bray Wyatt wins
Shane McMahon vs. Kevin Owens
To me, this storyline just screams Attitude Era. KO is being modeled after Stone Cold, and Shane-o-Mac is playing Vince. Slap the stipulation that if Owens loses, he will quit the WWE on, and we have pretty much the same storyline from the late 90s.
And to be frank, that's totally fine, and I'm digging it. This storyline is possibly the best one the WWE has right now, because Shane and Owens are great characters that really mesh well. It is time that someone puts an end to Shane's ego…at least for now. Why not babyface KO?
Prediction: Kevin Owens
SmackDown Live Women's Championship: Bayley vs. Ember Moon
Well, this one feels random.
As much as I like Ember Moon and hope that she can defeat Bayley, it doesn't make logical sense quite for SummerSlam. I think that eventually we'll see her take on both Bayley and Charlotte, where she will ultimately really come out of her shell and prove that she can and should wrestle with the top ladies in the company.
Add in the fact that Vince McMahon apparently does not care for Ember, and we have a done deal here.
Prediction: Bayley retains
Trish Stratus vs. Charlotte Flair
In a recently added match, we will finally have one of the greatest of all time take on the greatest of right now. Unfortunately for Trish, Charlotte (in my opinion) can wrestle circles around her, and will definitely showcase how far the Women's Division has come since Trish was top dog. While I fully expect it to be a good back-and-forth debacle, I just can't foresee the WWE taking Charlotte off from the pedestal they've built for her. A win here will almost guarantee her a match with Bayley in the future.
Prediction: Charlotte Flair
Goldberg vs. Dolph Ziggler
Goldberg is seeking redemption for a godawful match against The Undertaker. Meanwhile, Dolph needs a win pretty badly here as he continues to…well, lose. But then again, Dolph doesn't mind being the guy to continuously put over his opponent.
Originally, this was supposed to be Miz against Dolph, and I would have expected Miz to take the win here. However, with the change in scenery, I'm thinking that Dolph may actually put one over on old Goldie, using some heel tactics to win.
Prediction: Dolph Ziggler
RAW Women's Championship: Becky Lynch vs. Natalya
In another totally random, slopped together match, we have The Man squaring up with Nattie at this year's SummerSlam. Although both women are fantastic wrestlers, I fail to understand what this match really does for the division. Nattie had a short run with the SmackDown belt a while ago, and it wasn't anything special. Meanwhile, Becky Lynch has gotten herself so very over that she doesn't really need a belt anymore to remain relevant. It is time to put it on another woman and begin building from there for a new, fresh matchup.
Natalya isn't really the woman for this job.
So, I've got two good thoughts here. Former RAW Women's Champ, Ronda Rousey, will return, wreaking havoc on both her friend Nattie as well as Becks, who stole the belt from her at WrestleMania in a really messy, badly executed finish. Or…
We'll see NXT Women's Champion, Shayna Baszler, make her debut on the main roster, ready to do Ronda's dirty work.
Either scenario would work for me.
Prediction: Becky Lynch retains
Universal Championship: Seth Rollins vs. Brock Lesnar
In the recent weeks, it looks like Seth has become Brock's personal punching bag.
As Seth continues to be the top babyface of RAW, fans have become more and more bored with this feud. If the WWE pays any attention at all to social media, they know that Rollins has gotten a bit stale. This is a hint that it's time to begin the hunt for the next big contender.
I'm not going to say that I dislike Seth, but I never thought taking on Brock was the right move for him. After all, Brock easily took down some pretty big names, including John Cena and Taker. At this point, Seth Rollins should not be included in a list of names like that.
That being said…could we see 'Taker make an appearance at SummerSlam? Wouldn't be a shock, with his in-and-out appearances as of late. Not to mention, he's signed yet another contract which will guarantee him around even longer.
Even better would be for Seth's girlfriend to turn on him, ultimately causing a loss and major character development. That'd be pretty neat.
Prediction: Brock Lesnar retains
Roman Reigns' attacker Revealed
Okay, so this isn't really a match and I don't think it will be for SummerSlam, either. However, I think that we will see a glimpse of the truth behind the attack. Although I would personally like to see someone totally out of left field, like Velveteen Dream or Adam Cole, the general consensus seems to be that Daniel Bryan is behind the attacks, in all of his heel glory.
So, what do you guys think will happen at SummerSlam 2019? Do you think my predictions are likely, or totally out of whack? Let me know what you think in the comments below!
Written by Ashley Sweetly