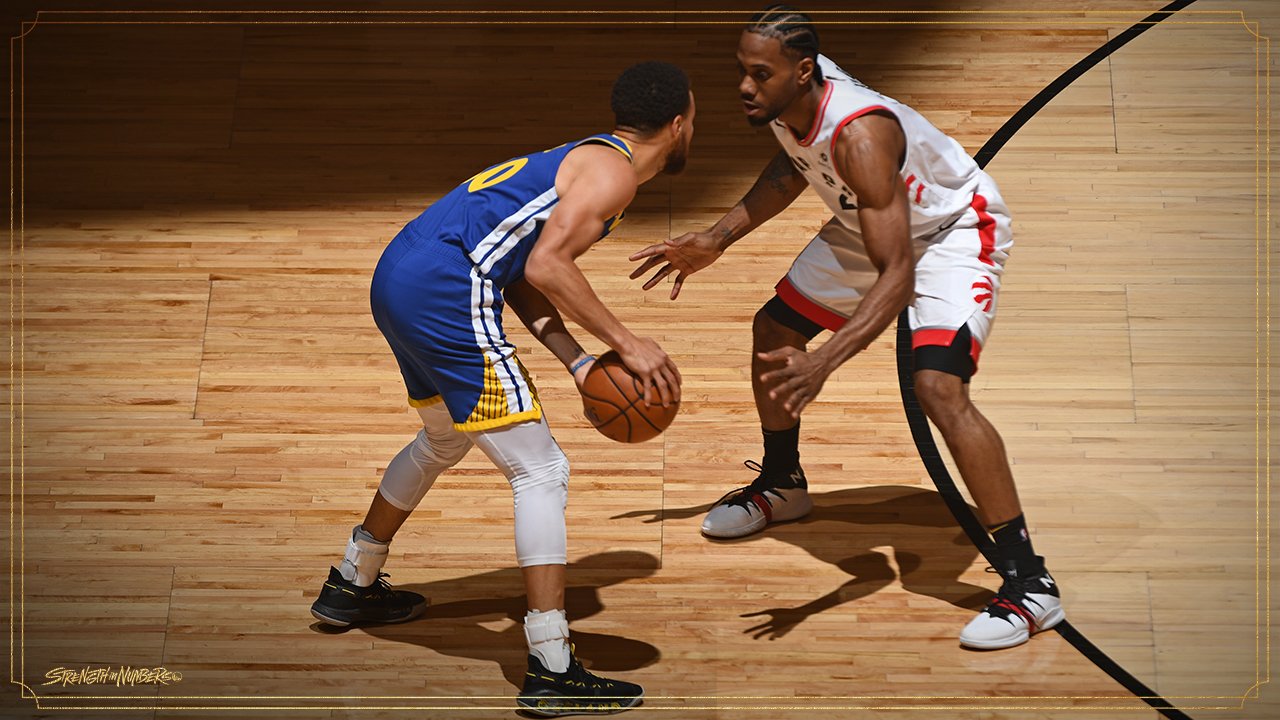 Warriors Stay Alive In Game 5, But At A Cost
The Golden State Warriors stave off elimination in game five win but lost important piece going forward
The mood in the post game press conference was not what you would think for a team that just kept their championship hopes alive. The Warriors may have won game five over Toronto 106-105 but they have lost something much more valuable. Kevin Durant came back to help support his team but suffered an achilles injury and will miss most of next season. He was only four weeks from his previous calf strain that many thought was an achilles injury at the time. Now, this injury will not only cost him time off the court, it may cost him his big payday that he was seeking this off-season as a free agent.
"One the one hand, I'm so proud of them. Just the amazing heart and grit they showed," said head coach Steve Kerr,"On the other, I'm just devastated for Kevin. It's a bizarre feeling that we all have right now."
The Warriors Game-plan
Durant's comeback was the emotional boost that the Warriors needed to overcome the Raptors. With his help Golden State started the game with crisp shooting and passing to take a six point lead after the first quarter. Durant scored 11 points, making all three of his 3-pointers in his limited time before his injury forced him out. His sharpshooting set the tone for the rest of his team. The Warriors short 46% from deep, making 20 3-pointers for the game.
Stephen Curry led the team with 31 points and Klay Thompson added 26 combining for 12 threes. DeMarcus Cousins added 14 points of the bench and the Warriors were able to survive the Raptors on their home court. Fellow big man Kevon Looney played through a broken collarbone suffered in game two, and contributed on the defensive end. The Warriors held the Raptors to 25% shooting from 3-point range limiting them to only 8 made threes.
Toronto's comeback effort.
The Raptors entered the fourth quarter still down six points. Kawhi Leonard was not having his typical game and was struggling with his shooting. He saved his best for last as he took over the final quarter like a true NBA superstar. Leonard went 5-9 from the field, scoring 12 of his 26 points in the fourth. He gave Toronto its first lead since the first on a 3-pointer with a little over five minutes left.
Leonard led them to a six point lead late in the fourth, but it was not enough. The Warriors used big shots from Curry and Thompson to take back the lead and held on by the skin of their teeth. Toronto has a chance to win the game. After a illegal screen was called on Cousins, the Raptors had 15 seconds to win the game. After a few passes the ball ended up in Kyle Lowry's hands for a game winning shot. His 3-point attempt went off the backboard and Golden State survived with a one point victory.
Wake of KD's injury
One of the more disappointing moments of this game was not just when Durant went down with his injury. The Toronto fans did not show their best face, as they cheered with Durant still on the floor in pain. Raptors players Leonard and Lowry were seen trying to get the crowd to calm down and stop, but the damage was already done. This may have served as motivation for the rest of the Warriors who were not pleased with the crowds reaction to a player going down.
"Come on … that's classless," said Draymond Green,"For me, I've always witnessed Canadians being the nicest people I've encountered. That was classless."
"Very confused around that reaction, it's not my experience with the people of this city,"said Curry,"I just hope that ugliness doesn't show itself again as we go forward in this series."
"It's an Achilles injury, I don't know the extent of it, he will have a MRI tomorrow," said an emotional Bob Myers, the Warriors GM,"He was cleared to play tonight that was a collaborative decision. I don't believe there's anyone is to blame, but I understand in this world, If you have to you can blame me."
Up Next
The series heads back to Oakland for game six. This will be the last game in Oracle arena as the Warriors will move into a new arena in San Fransisco next season. This will be an emotional event for the Warriors fans especially if they lose to Toronto in the final game. Game six will be on Thursday June 13, at 9:00 p.m. live on ABC.
Written by Blair Young
Follow Blair and TSJ: NBA on Twitter!
Photo credit to Warriors via Twitter

Follow TSJ on YouTube and Twitter