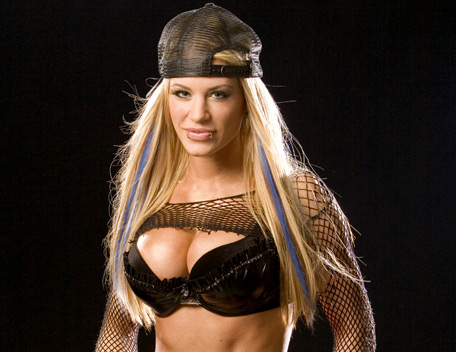 Former WWE Divas Search Winner Ashley Massaro Passes Away
Yesterday was a sad day in the wrestling world once again. Surely, the news had to be fake? Ashley Massaro was only 39 years old, a whole lot of life in her. She also had just started to get back into the ring.
But after the dreaded tweet from WWE's official account, any hopes that it was all made up were crushed. Indeed, former WWE Divas Search Winner Ashley Massaro had been pronounced dead.
We are saddened to learn of the tragic death of former WWE Superstar Ashley Massaro. WWE offers its condolences to Ashley's family and friends. https://t.co/PqHSRbOGso

— WWE (@WWE) May 17, 2019
So far, there hasn't been a lot of information released about her death. All that has been released is that she was transported to a hospital from her home in New York early Thursday morning. Unfortunately, she did not survive.
There's been no released cause of death at this time, but it has been declared non-criminal.
Ashley Massaro's Career Highlights
As we know, Ashley Massaro won the 2005 RAW Diva Search and was promptly thrust into the spotlight. She was something different, a little spunky, and a very original style. For winning the search, Ashley was given a one-year contract with the WWE worth $250,000.
She was a ring valet for the tag team of Paul London and Brian Kendrick for a while. Though she was not on the roster long, she did have a Women's Championship match against Melina at WrestleMania 23. She was also in a fairly high-profile match that was dubbed a "Playboy BunnyMania Lumberjill match" the year after that.
Additionally, back when WWE and Playboy were cohorts, she was put on the cover of one of their magazines. She debuted the cover on an episode of SmackDown.
Ashley was also on 2007's television show, Survivor: China, but was voted off on the second episode.
Ashley Massaro finally stepped away from WWE in 2008, staying fairly quiet but maintaining a fanbase. She joined a small wrestling company in 2017, eager to begin performing once again.
This hurts our hearts here at TSJ101. All we hope for is that Ashley's family find peace. Ashley was adored by millions of people throughout the world, and she was easily one of the kindest people to ever be part of the WWE.
Superstars React
WWE also posted an article of some of the WWE Superstars reacting to Ashley's passing. Be warned, you will definitely tear up.
WWE Superstars, Legends and Hall of Famers mourn the tragic passing of Ashley Massaro.https://t.co/tPU0iPYlMP

— WWE (@WWE) May 17, 2019
Social Media
No words can describe this.
Follow us on YouTube and Twitter
Written by Ashley Sweetly
Follow her on Twitter
Photo credit SnowyD. via Flickr