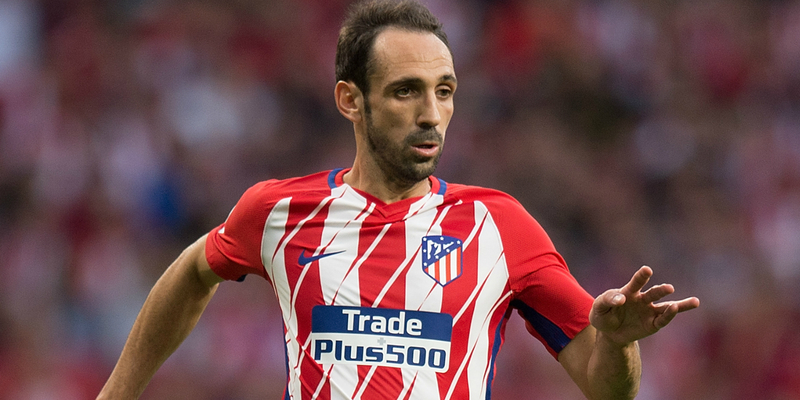 Juanfran Decides To Leave Atléti
Longtime Atlético de Madrid captain, Juanfran Torres, has decided to leave the club this summer.
The 34-year-old is still in great shape and has maintain his level of performance despite his age.
The Spanish defender has managed 300 appearances with Los Rojiblancos since January 2011 after arriving at Osasuna.
The defender started his career with Real Madrid and was later loaned to Espanyol.
During his time with Los Colchoneros he has won a league title, two Europa League titles, two European Super Cups, a Copa del Rey and a Spanish Supercopa. He has also help Los Rojiblancos to two Champions League finals.
He is the latest defender to leave the club this summer. Lucas Hernandez leaves the club to join Bayern Munich whilst Diego Godin leaves to join Inter Milan.
This is perhaps not the only departure for Atléti as Filipe Luis' contract also runs out this summer.
There are also several question marks over Antoine Griezmann and Rodri's conditions at the club. Both have been rumored to departure the club this summer as well alongside Diego Costa.
Follow us on YouTube and Twitter
Written by Edgar Gomez

Follow me on Twitter
Photo credit to Third OP via Flickr