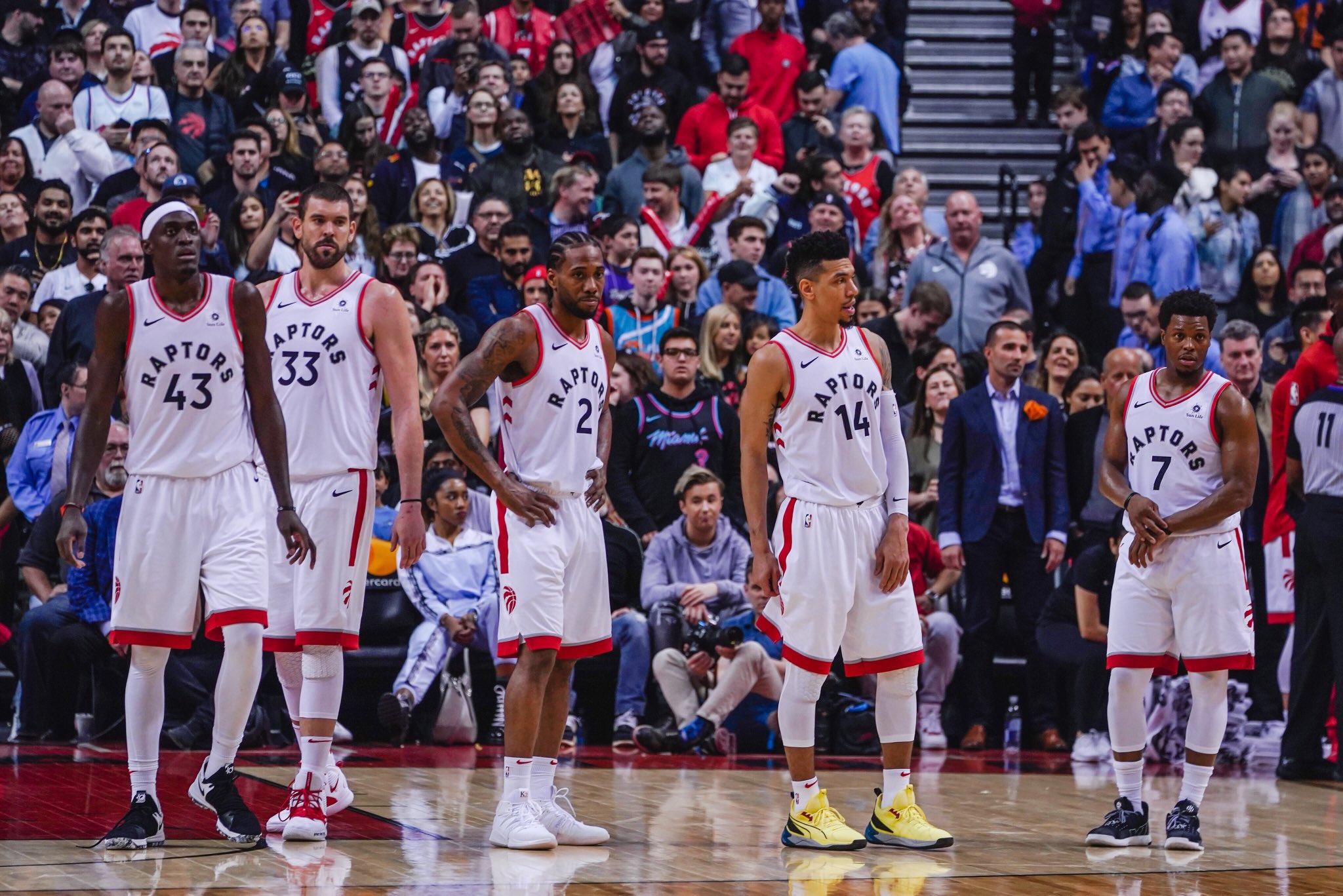 Toronto heavy favorite
In terms of drama, the only real point of interest here is that the Raptors-Magic season series was split at 2-2, but the playoffs are an entirely different story. The Toronto Raptors (58-24) finished with the 2nd best record in the entire NBA while the Orlando Magic (42-40) barely squeaked into the playoffs in the last month of the season.
It's hard to see any outcome where Toronto loses the series, but stranger things have happened.
Key Players
KAWHI LEONARD – Toronto traded franchise player DeMar DeRozan because of playoff ineptitude. Kawhi Leonard was limited to playing 60 games this regular season to prepare Leonard's body fully for the playoffs. The true test begins here in the first round. An underrated aspect of Toronto's season is that they secured the #2 record in the entire NBA with MVP candidate Kawhi Leonard missing 22 games! We are about to find out if all the drama surrounding Kawhi was worth it. After all, he is a former NBA champion and Finals MVP.
TERRENCE ROSS – Former Raptor Terrence Ross had a surprising resurrection this season. After missing most of the 2017-18 season, Ross broke through in a major way. He set a career-high of 15.1 PPG coming off the bench! Ross famously once scored 51 points as a member of the Toronto Raptors, so he will be highly motivated to prove himself against his former teammates. If Orlando is going to have any chance at being competitive in this series, T Ross is going to have to be a major part of it.
Key Numbers
22-9
Orlando's record to end the season was 22-9. They were one of the hottest teams in the NBA in the second half of the season, and the Raptors would be foolish to take them lightly.
32-9
Toronto's home record all season was 32-9. Even if Orlando is able to steal a game or two in this series, Toronto was one of the hardest teams in the NBA to beat at home. With home-court advantage, Orlando faces an uphill battle against a team of playoff-tested vets in the Raptors.
PREDICTION
Raptors in 4.
Playoff series schedule
GAME 1:
Saturday, April 13th @ 5 pm EST
GAME 2:
Tuesday, April 16th @ 8 pm EST
GAME 3:
Friday, April 19th @ 7 pm EST
GAME 4:
Sunday, April 21st @ 7 pm EST
GAME 5:
Tuesday, April 23rd (if necessary) – time TBA
GAME 6:
Thursday, April 25th (if necessary) – time TBA
GAME 7:
Saturday, April 27th (if necessary) – time TBA
Follow us on Twitter: @T101Sports @T101SportsNBA
Follow us on YouTube
Photo Credit
@Raptors via Twitter