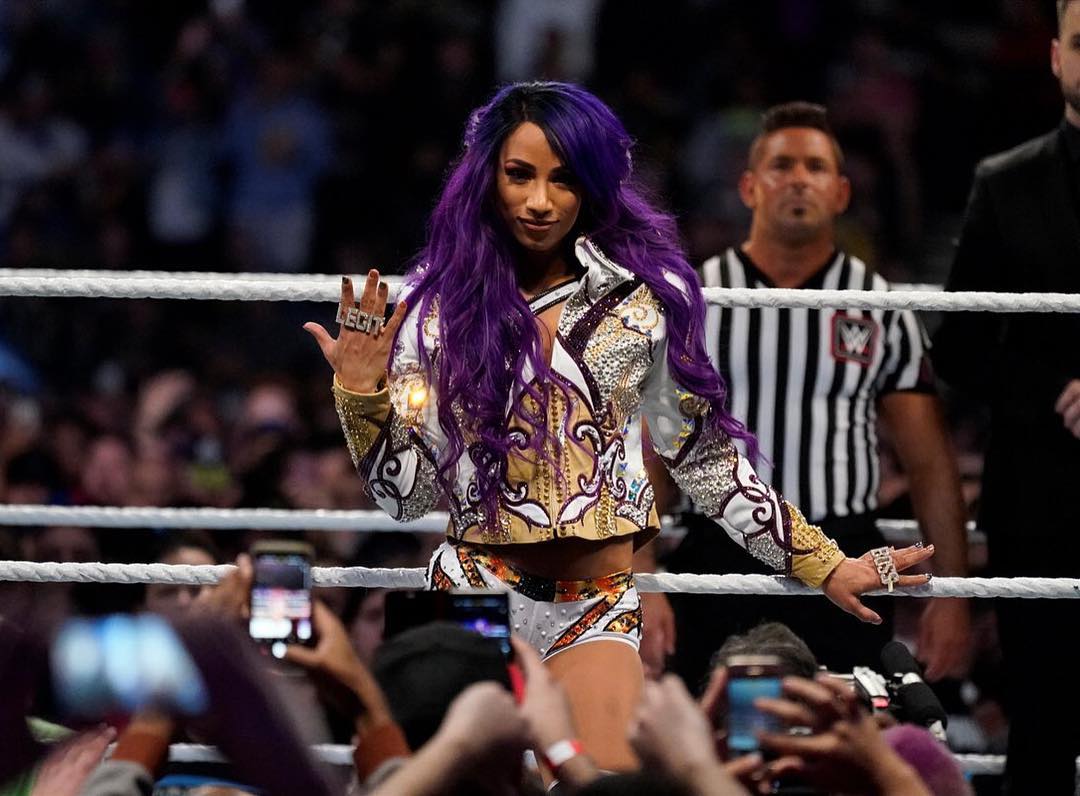 Sasha Banks Apparently Wants to Call it Quits on Her WWE Career
WrestleMania season is officially behind us. During this year's "showcase of the immortals", The IIconics capture their first WWE Women's Tag Team Championships. According to Davey Dave Boy Meltzer, Sasha Banks was unaware of the decision to have Billie and Peyton walk away with the gold. Also, according to Meltzer, the news upset Banks so much that she threatened to quit WWE altogether hours before 'Mania.
The Heart of the Matter
Sasha Banks recently sent out a string of cryptic tweets. She was scheduled to appear on the Wendy Williams Show, but didn't because of "personal reasons". According to RingsideNews, these personal reasons are because of a disagreement she has with the WWE.
Before WrestleMania 35 went live this year, the decision to have The Boss N' Hug Connection retain the WWE Women's Tag Team Championships was changed. Upon hearing the news that she'd be losing her Tag Titles, Banks reportedly threatened to quit the company before the show even went to air.
The following Monday Night during RAW, Sasha was originally scheduled to face Alexa Bliss in Bliss's return match. But, as we saw, Bayley wrestled instead, with Banks noticeably absent from ringside.
It's common knowledge that Sasha and Alexa dislike each other both off and on-screen. On top of losing her championship, Banks did not appear on RAW after learning she would have to lose to Alexa during the broadcast.
What This Means
Sasha is currently on a "break" from WWE. The higher ups in the company are giving her some time to think her decision through. Vince McMahon is reportedly giving Sasha "a little break" after turning to a rash decision before WrestleMania.
These are all speculations because nothing is being confirmed at the moment. Banks has aired her distaste for certain booking decisions and storylines in the past on social media, so this type of situation is very believable.
Unprofessional acts such as this really show the kind of person Sasha is. But, of course, one must give her the benefit of doubt when it comes to if she really acts like this behind the scenes.
Social Media
I Don't Complain About My Bookings Because I'm a Professional (unlike some people)…
Follow TSJ101Sports on Twitter: @T101Sports and @T101SportsWWE
Follow me, the writer, on Twitter: @JordanPiekarski
Photo credit to Sasha Banks herself via Instagram