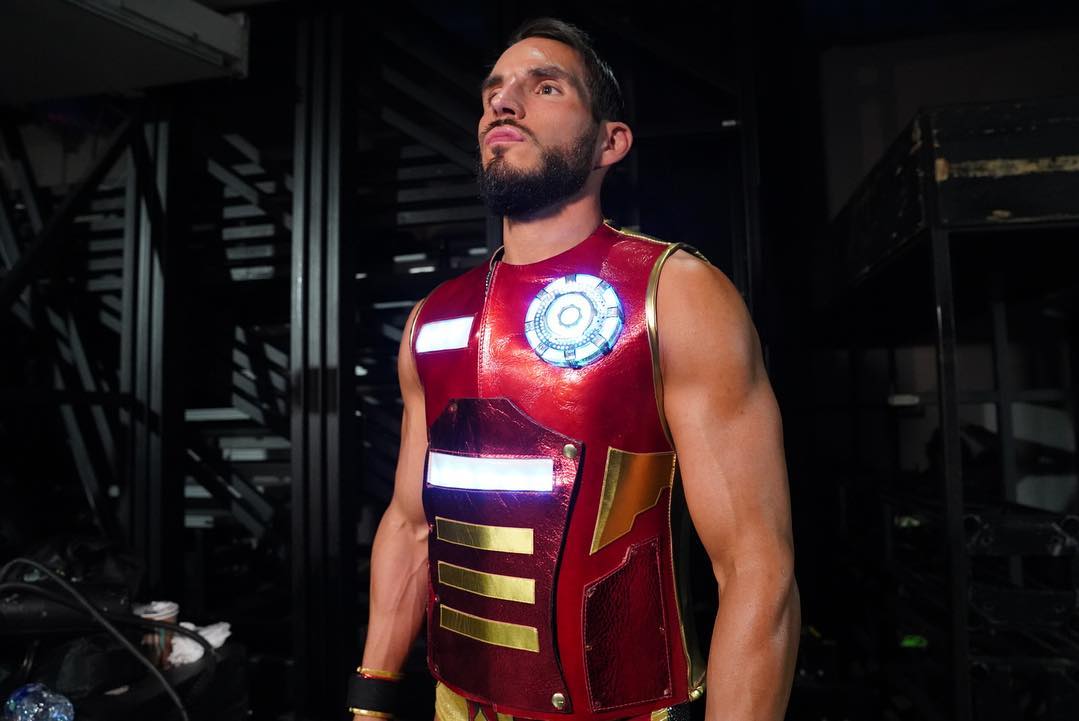 NXT TakeOver: New York Final Results and Grades
After letting WrestleMania weekend sit for a moment, I think it's safe to say both shows do a fantastic job. Some people may disagree with the grades I give these shows, but that doesn't mean I still didn't thoroughly enjoy them. NXT TakeOver: New York, obviously a part of 'Mania weekend, is already looking to be the best TakeOver ever.
What did I personally think about each match for WWE's Friday Night Highlight? Well, you're only here to find out, right?
NXT Tag Team Championships: War Raiders def. Ricochet and Aleister Black to retain
Moment of the Night: Hanson hits a top rope Swanton Bomb to the outside
Final Grade: A+
War Beard Hanson flies through the air for absolutely no reason. That alone gets this match an "A+". But, just in case you need more, the others put in more than enough to easily make this one of the matches of the night.
Ricochet flies around the ring like he's made of some kind of rubber. Aleister Black and Rowe show each other tremendous amounts of respect before beating the hell out of each other. Black and Ricochet look to have the match won several times throughout, but The War Raiders are just too tough to beat.
This is looking to be the farewell match for both Aleister and Ricochet. Hopefully they find great success on the main roster also.
NXT North American Championship: The Velveteen Dream def. Matt Riddle to retain
Final Grade: A-
How is Dream still alive? He fell on his head more than twice during the match and still walked away. How? No, seriously, how?
Riddle almost makes Dream tap, but Dream flips the Bro-Mission into a surprise leverage pin and retains the gold. Both men put on a stellar performance, and I wouldn't mind seeing them battle again in the future.
WWE United Kingdom Championship: WALTER def. Pete Dunne to win the title
Final Grade: A-
Good God, stop hitting him, he's already dead.
You want brutality, you animals? Broken fingers and caved in chests not good enough? Too bad, because you're getting a lot of that.
Slow start, but holy hell does the finish pay off. All three hundred plus pounds of WALTER coming off the top for the win is stupendous enough, but, sure, break his fingers and murder Dunne too while you're at it.
Legendary streak comes to an end, but WALTER is the right man to finally dethrone Dunne.
NXT Women's Championship Fatal 4-Way: Shayna Baszler def. Bianca Belair, Io Sharai and Kairi Sane to retain
Final Grade: C+
BuT sHe'S uNdEfEaTeD!
Is she though? Not anymore, in case TakeOver: Phoenix wasn't good enough for you.
Io and Kairi put the "Jesus Christ, did you see that?" in "Sports Entertainment". Shayna brings her hard hitting, "I can kill you with my left thumb if I want" style to the match. Bianca, to her own credit, is really strong and puts it on display during the match several times.
Shayna chokes out Bianca again to win. Odds are TakeOver: Toronto 2 will be Belair vs Baszler again, so…. Yeah.
NXT Championship 2-Out-of-3 Falls: John Cena… Er, Johnny Gargano def. Adam Cole BAY BAY to win the vacant championship
Match of the Night
Final Grade: A
More like Johnny Kick-out-at-2 1/2, amirite?
All joking aside, this match is freaking awesome. Adam Cole BAY BAY and Johnny Wrestling fight for the honor of being NXT Champion, and they do not stop fighting until the bitter end (not Pete Dunne).
Flip Piledrivers, Superkick Parties, The Undisputed Era coming down to the ring to help out Cole but still can't put Johnny away. Just plain and simple storytelling that goes a long way with a feel good win.
Final Overall Grade for NXT TakeOver: New York: A-
I really want WrestleMania to grade higher than TakeOver. But because NXT has less matches on their card, they unfortunately have less room to fail and more reason to go all out to outshine their WWE counterpart. The averages is what really kills good match cards, which is why TakeOver may have already won.
Social Media
I guarantee Bianca will be on NXT TV in two weeks and talking about how she's still undefeated…
Follow TSJ101Sports on Twitter: @T101Sports and @T101SportsWWE
Follow me, the writer, on Twitter: @JordanPiekarski
Photo credit to NXT via Instagram