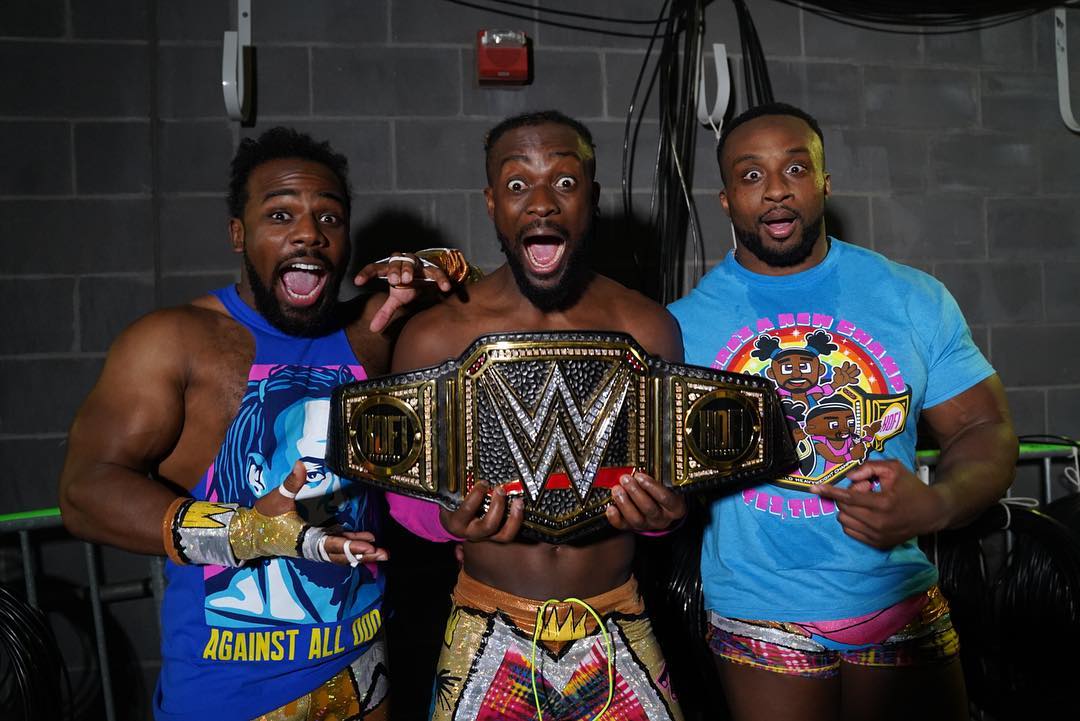 Kofi Kingston Becomes the 51st WWE Champion in History
After what most fans consider to be the best WrestleMania this side of the millennium, WWE sees a new top champion in Kofi Kingston. During the night, Kofi defeats Daniel Bryan to win his first WWE Championship.
The Situation
WrestleMania 35 is officially done. The night sees several feel good moments and a few surprises here and there.
The tenth match on the card is the WWE Championship contest between Kofi Kingston and Daniel Bryan. Many fans feel like this is finally Kofi's time to shine and win the one title in WWE that has eluded him his entire career. Well, lucky for the fans that support Kofi, he is finally realizing the dream of being at the top of WWE.
After the match, Xavier Woods and Big E presented Kingston with the original WWE Championship and brand new t-shirts to celebrate Kofi's astronomical win. Kofi's two sons also celebrated with him in the ring after the match.
Why It's Important
Kofi is officially being recognized as WWE's fifty-first WWE Champion. Not only that, he is the first African-American WWE Champion in history also. Kofi joins a long lineage of WWE Hall of Famers, legends, and all-time greats.
This shows that it is possible for anyone to ascend to the highest level in WWE. It's not just a certain mold people have to fit into to be the best of the best. With Kofi winning, it shows anyone can make it as long as they dedicate themselves and never stop working hard.
Congratulations to Kofi Kingston in his first WWE Championship victory. With this, he also becomes a WWE Grand Slam Champion. It's too early to tell how long his reign will last. If his hard work got him this far, then it can surely only get him further.
Social Media
Hard work DOES pay off…
Follow TSJ101Sports on Twitter: @T101Sports and @T101SportsWWE
Follow me, the writer, on Twitter: @JordanPiekarski
Photo credit to WWE via Instagram