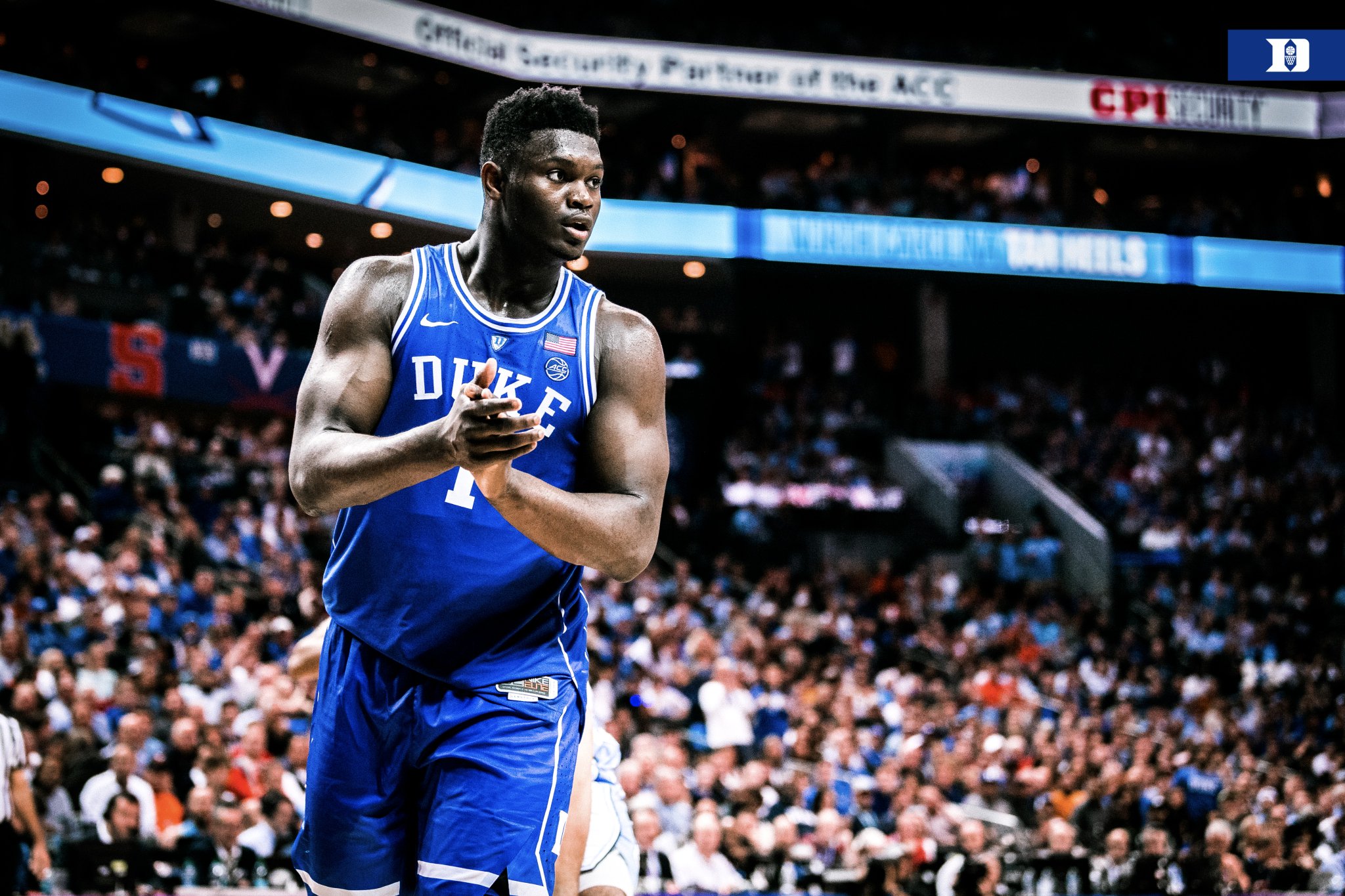 Time to Dance
Duke earned the #1 overall seed in the NCAA Tournament after winning the ACC Tournament in Charlotte. The Blue Devils find themselves with a #1 seed for the first time since 2014-2015, when they won the National Championship. They begin their road to Minneapolis with a matchup against the North Dakota State Bison. The Bison won a First Four game to get to this point, beating North Carolina Central 78-74.
Opponent Overview
Bison Starting Lineup
Point Guard – #00 Vinnie Shahid
Shooting Guard – #11 Jared Samuelson
Guard – #24 Tyson Ward
Guard – #5 Sam Griesel
Forward – #34 Rocky Kreuser
The Bison are a deep group. Head coach David Richman has used 11 players for an average of 10+ minutes per game this season. Almost anyone on the floor can shoot the three, and they will let it fly against Duke. They are among the top 60 teams in the country when it comes to shooting three pointers.
Key Players
Guard Vinnie Shahid (12.9 PPG, 3.0 RPG, and 2.7 APG) leads the team in scoring. The Bison will go as far as Shahid takes them, as he has been their key leader on the floor all season. When Shahid has struggled, it has shown in the win/loss column. Look for Tre Jones and Jordan Goldwire to be guarding Shahid all night, disrupting the Bison's entire offensive game plan.
Tyson Ward (12.6 PPG, 6.3 RPG, and 2.3 APG) is the Bison's second leading scorer and the team's leading rebounder. Ward, listed as a guard, plays more like forward. You can expect Ward to be heavily involved in the paint on the defensive end, looking to get a body on Zion Williamson as much as he can.
Prediction
North Dakota State has the advantage over Duke from beyond the arc, but aside from the threes, they lack any real threat to Duke. The Bison will hit shots and do everything they can to stop Zion Williamson inside, but it won't be enough. Tre Jones will take leading scorer Vinnie Shahid away from the offense, and Duke's defense will force a ton of turnovers. With no real way of stopping Zion Williamson, Duke gets out in front early and never turns back.
Duke: 91
North Dakota State: 63
Follow us on YouTube and Twitter
Photo Credit
@DukeMBB via Twitter