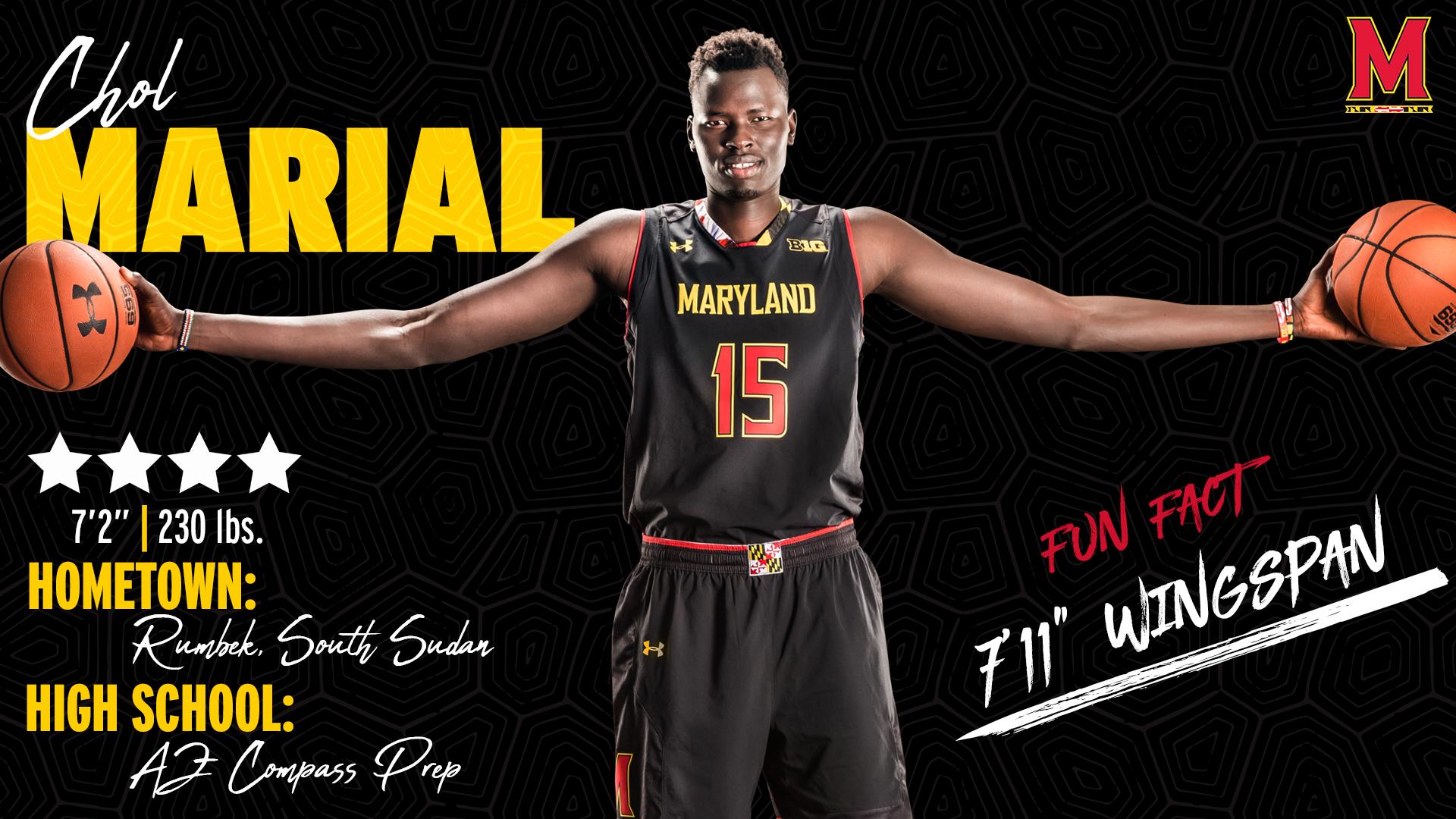 Chol Marial Adds Depth To Maryland 2019 Class
College Park has landed a seven-footer Sudanese, Chol Marial.
Head Coach Mark Turgeon made the announcement on Monday.
"I want to thank Coach Turgeon for giving me this opportunity," Marial said. "Coach Turgeon and I have gotten along really well and I really enjoyed spending time with the rest of the coaching staff and players. Bruno Fernando and I have similar backgrounds and I saw how much he improved as a player at Maryland. I'm looking forward to getting better every day and playing for Terp Nation."
Marial moved to the United States in 2014 and joined IMG Academy in Bradenton, FL. He finished his prep career at AZ Compass Prep in Chandler, AZ.
"I've watched Chol the last three years and I can't say enough about him as both a person and a basketball player," Turgeon said. "One of the top players in his class when healthy, Chol's tremendous size and length make him an excellent rim protector. Chol possesses a humble demeanor and a strong work ethic that will fit well with our family. We can't wait to have him in College Park and look forward to helping him reach his dreams".
Follow us on YouTube and Twitter
Written by Edgar Gomez

Follow me on Twitter
Photo credit to TerrapinHoops via Twitter