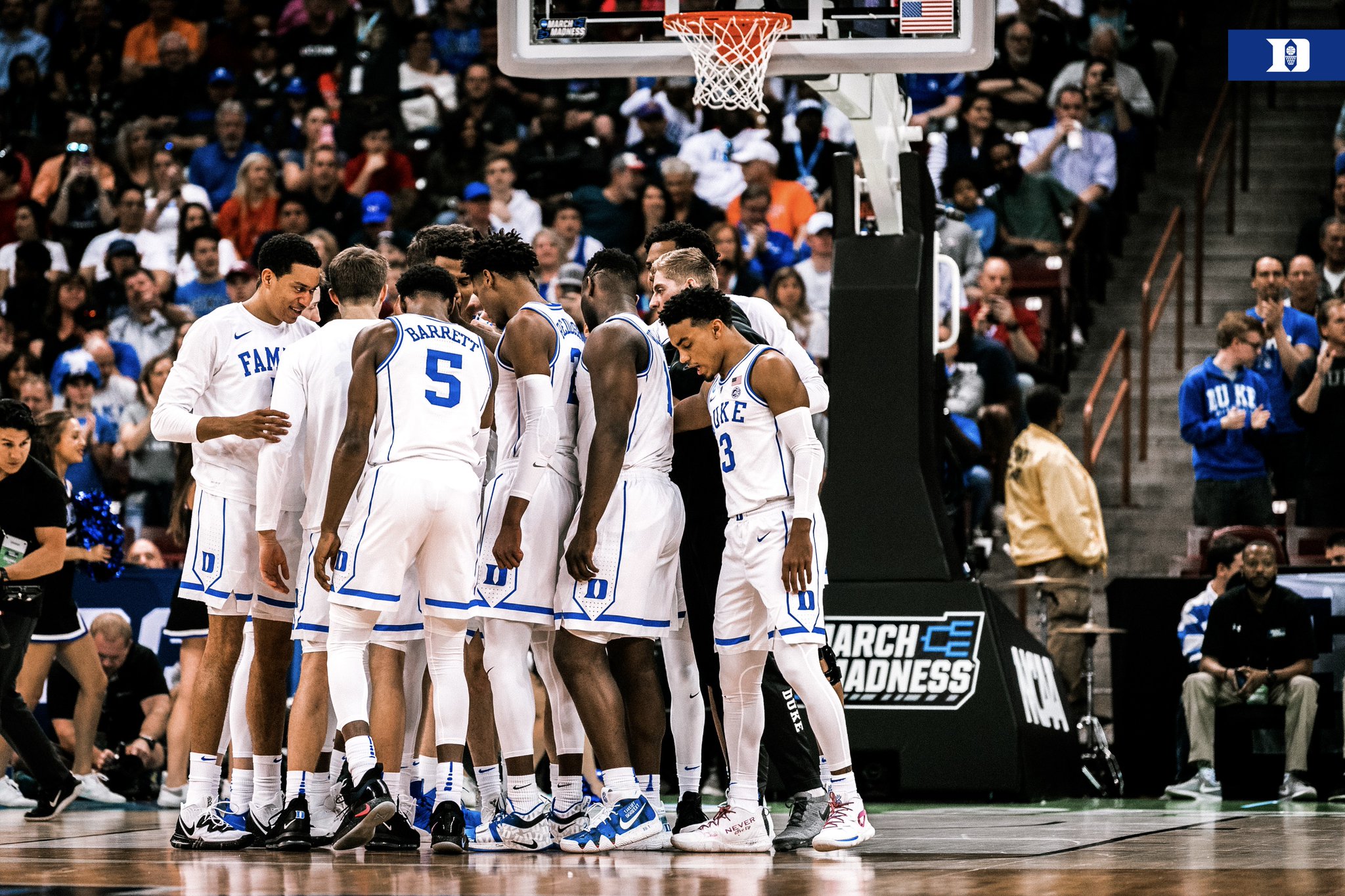 One and Done
The NBA's policy states a player must be 19 years of age and at least one season removed from graduating high school in order to be eligible for the draft. Many players choose to attend college for one season to meet those requirements. As a by-product, top recruiting classes usually have multiple players who are going to be attending the school for no longer than one year. These players are products of the one-and-done system currently embedded within college basketball.
For many coaches, it's simple. Either embrace this system or be left in the rear view as schools infuse their programs with young talent. However, these recruiting classes come at an expense. The constant turnover and pressure to deliver is immense. Can these future NBA stars bring teams to the promise land?
November 14th
There is a sense of excitement running through the veins of every college basketball fan when the calendar strikes November 14th. This is when the proverbial college basketball flood gates are opened. Tons of top recruits put pen to paper and sign their National Letter of Intent! For many, it is a chance to see where their program's recruiting class will rank among college basketball's elite.
The allure of this time period is undeniable. How else can you explain thousands of viewers glued to their TV or cell phones to watch "kids" make their college decision? You could make the argument it's reality television at its truest form. There is the drama of players flipping commitments to rival schools, or players deciding to team up with friends to form historic freshman classes.
With the current landscape of basketball, this last decade has provided us an opportunity to see just how dominant these star high-school players can be in college. Players that under different circumstances would bypass the college game all together. With almost a decade of evidence, it's time to take a look at the facts. Does landing these Super Freshmen equate to a National Championship?
Kentucky's "Wild" 2009-10 Class
Take a look at the list of Top Basketball Recruits pre-2009 and you'll notice a common theme. One and done players are scattered across the country. After all, these players weren't going to be on campus for long. Some went as far as labeling these players as selfish.
At the time, John Calipari was ready to embark on his first season as Head Men's Basketball coach at Kentucky University. Looking to make a splash, Calipari went out and did the unthinkable. He embraced the one-and-done and forever changed the college basketball landscape.
Season Review
National Rank 1 (Commits)
5 star: John Wall, DeMarcus Cousins, Daniel Orton
4 star: Jon Hood, Eric Bledsoe
2009–10 record
35–3 (14–2 SEC)
NCAA Tournament:
The Wildcats were eliminated in the Regional Finals by West Virginia. The Mountaineers had the 38th ranked freshman class in the country. Kentucky went on to become the first team to have five players selected in the first round of the NBA draft! Four of these five draft picks were one-and-done. Yet, and still, the team was unable to achieve the ultimate goal.
Duke's 2018 "Monstars" Class
The Blue Devils are a dream program for many of the top players in the country. Thus, it was no surprise when the top 3 recruits all had Duke as a potential landing spot. Coach K landed not one, not two, not three (queue the LeBron James voice) but four of the nation's top 17 recruits! RJ Barrett, Zion Williamson, and Cam Reddish, the top 3 in ESPN 100, all agreed to suit up for Duke.
At times, this historic class played as advertised. For instance, their November 6th dismantling of then ranked #2 Kentucky. What was advertised as an early season showdown turned into a 34-point drumming! The hype machine was in full effect.
Season Review
National Rank 1 (Commits)
5 star: RJ Barrett, Cam Reddish, Zion Williamson, Tre Jones
4 star: Joey Baker
2018-2019 record
32-6 (14-4, 3rd in ACC)
NCAA Tournament:
The Blue Devils were eliminated by the Michigan State Spartans 68-67. The Spartans had the 17th ranked freshman class in the country. This year's draft will have at least four one-and-done players selected from Duke.
What is interesting to note is the Spartans are led by floor general Cassius Winston. Winston was part of a heralded 2016 class, which graded out as #3 nationally. Most college experts boasted this was the most talented freshman class in the Tom Izzo era. Yet, and still, the class needed time to mature and learn the college game. Miles Bridges is now an integral part of the Charlotte Hornets while his classmates have continued to evolve their game. Two years later, that class has brought the Spartans to a Final Four!
National Championship Results
National Champions                  One and Done
2018 Villanova (36-4)                          0
2017 North Carolina (33-7)                1
2016 Villanova (35-5)                          0
2015 Duke (35-4)                                 3
2014 Connecticut (32-8)                    0
2013 Louisville (35-5)                         0
2012 Kentucky (38-2)                         3
2011 Connecticut (32-9)                    0
2010 Duke (35-5)                                 0
**2019: Regardless of the Winner, no team has a one and done prospect**
Talent Wins Games, Teamwork Wins Championships
It makes sense for coaches to go out and get the best talent available. No one is advocating for a coach to not pursue a player because they "might" leave after one season. However, basketball is not a sport in which pure talent always prevails. Players need to figure out their roles. Trust needs to be earned.  As talented as these freshman may be there is no substitute for experience. Building a TEAM is often more than a one-year affair.
Written by Joseph Osuna
Follow us on YouTube and Twitter
Photo Credit
@DukeMBB via Twitter