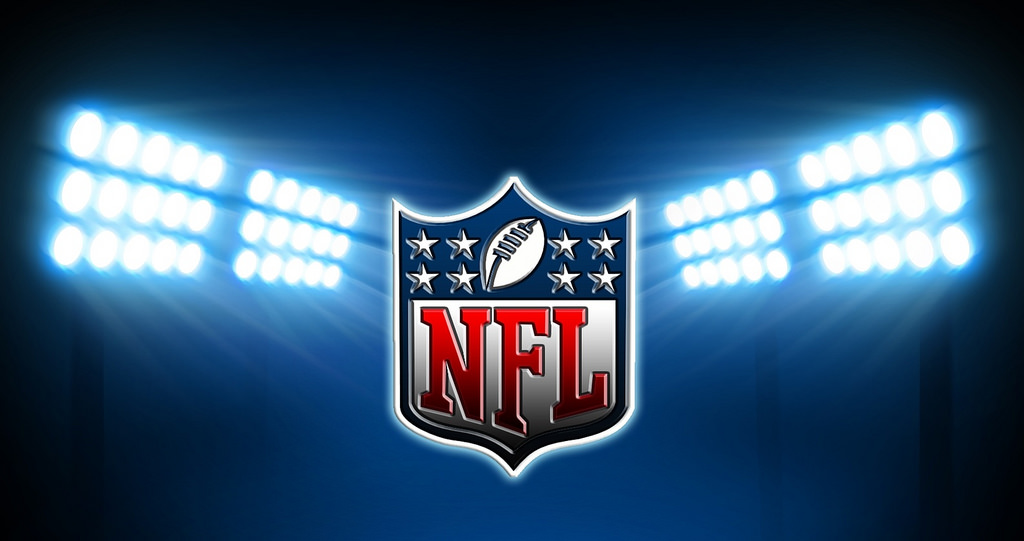 A Then-and-Now Look at the 2018 Preseason NFL Power Rankings
The holidays are a season of traditions and reflection. Time-honored holiday traditions around the NFL include watching Andy Reid forget about timeouts, Dallas choking, and annoying Saturday and Wednesday games.
One of the most treasured traditions, however, is reviewing the NFL Preseason Power Rankings. This year, in particular, several of the league's top dogs have taken quite the plunge. Either someone in New York really miscalculated or there's been a series of franchise busts. The truth is probably a little of both. Regardless, fans and analysts alike are flabbergasted at the fluctuations, just as they were every year prior.
But, without further ado, here's the 2018 Preseason Power Rankings along with their Week 16 rating:
Philadelphia Eagles (15) -14
Jacksonville Jaguars (28) -26
New England Patriots (7) -4
Los Angeles Rams (4) 0
Minnesota Vikings (13) -8
New Orleans Saints (1) +5
Atlanta Falcons (22) -15
Green Bay Packers (19) -11
Pittsburgh Steelers (8) 1
Carolina Panthers (16) -6
Houston Texans (6) +5
Los Angles Chargers (2) +10
Tennessee Titans (14) -1
San Francisco 49ers (29) -15
Baltimore Ravens (10) +5
Detroit Lions (26) -10
Kansas City Chiefs (3) +14
Dallas Cowboys (12) +6
New York Giants (23) -4
Oakland Raiders (31) -11
Washington (21) 0
Denver Broncos (20) +2
Buffalo Bills (27) -4
Chicago Bears (5) +19
Seattle Seahawks (11) +14
Arizona Cardinals (32) -6
Cincinnati Bengals (25) +2
Tampa Bay Buccaneers (24) +4
Miami Dolphins (18) +11
New York Jets (30) 0
Cleveland Browns (17) +14
Indianapolis Colts (9) +23
Looking at the Preseason Rankings:
Colts have improved more than any other team (+23) while Jaguars have declined more than any team (-26).

The Rams, Washington, and Jets are exactly where they were ranked in the pre-season.

— Lauren Phillips (@LaurenP_52) December 18, 2018
The Good, the Bad, and the Ugly
On any given Sunday, underdogs can topple favorites, dominant franchises can retain successes, and bad teams can get worse. This season, we've seen all of the above. Primarily, teams have either declined, improved, or maintained their ranking. Some squads have done so in remarkably pronounced ways.
The Good
The Indianapolis Colts are, quite literally, the most improved team in the league. Originally ranked dead last, they've climbed 23 spots and currently sit at ninth. The Chicago Bears have also far exceeded preseason expectations, rising 19 spots to fifth. The Cleveland Browns, Kansas City Chiefs, and Seattle Seahawks have all notably risen 14 ranks. They are currently 17th, third, and 11th, respectively.
The LA Chargers have moved up 10 ranks, while the Miami Dolphins have moved up 11. The New Orleans Saints, Houston Texans, and Baltimore Ravens have all risen five spots, while the Dallas Cowboys improved by six. The Denver Broncos, Cincinnati Bengals, and Tampa Bay Buccaneers slightly improved.
The LA Rams, meanwhile, have maintained their ranking, still sitting in fourth.
The Bad
A handful of teams in the league have digressed by less than ten rankings, but still find themselves worse off than they were in the preseason. While the Tennessee Titans have only dipped one place ranking, the Detroit Lions have slipped ten. The Minnesota Vikings find themselves eight spots lower than where they had started at originally. Minnesota's current ranking at 13th still keeps them in the NFL's top 15.
The Arizona Cardinals and Carolina Panthers have both fallen six spots, while the New England Patriots, New York Giants and Buffalo Bills have fallen four spots. The Patriots, however, are currently ranked seventh while the Giants and Bills are ranked 23rd and 27th respectively. While New England has fallen, they should still be considered a forceful postseason presence.
The Ugly
Six teams have had the misfortune of falling 11 or more ranks. One of these teams is the defending Super Bowl champions, the Philadelphia Eagles. The Eagles, originally ranked first, have fallen 14 spaces to 15th. The Jacksonville Jaguars, ranked second, has digressed more than any other team, falling 26 spaces to their current ranking of 28th.
The Atlanta Falcons and San Francisco 49ers have fallen 15 rungs down the ladder, though San Francisco can blame much of that on their injury problems this season. The Green Bay Packers and Oakland Raiders have fallen 11 spaces. The Packers were originally placed in the top 10, ranked once at eighth. However, a poor season from Aaron Rodgers and company quickly spoiled that future.
Bad Bets are Good Business
While many in New York remain flabbergasted, those in Vegas have either lined their pockets or are reevaluating their mortgages. This year's surprises couldn't have been predicted: the Eagles, Jaguars, and Packers woes, the rise of the Chargers, Bears, and Seahawks, and the dominance of the Chiefs.
What this indicates is a clean bill of health for the NFL as far as competition is concerned. Unlike the NBA, who will enter the Super Bowl – and who will leave victorious – is a complete mystery. With just two weeks of football left, the playoff picture is still hazy. No AFC team has clinched their division and only two teams have clinched a playoff berth (Chiefs and Chargers). In the NFC, the Bears, Rams, and Saints have all clinched their divisions, but the rest of the bracket remains open.
For every game to matter this late in the season speaks to the unpredictability and competitiveness of the NFL. In Week 16, five games have the potential to snap a team's postseason plans. While some bookies and fans are certainly not happy with the outcomes, Rodger Goodell and the 345 Park Avenue offices should be.
Photo Credit
Featured image courtesy of Project Backstage via Flickr
Stay informed, follow our NFL Department and Lauren on Twitter for upcoming stories and news.
Subscribe to get the latest news from TSJ at the TSJ 101 Sports TV YouTube channel!
Play And Win Weekly at ThriveFantasy!