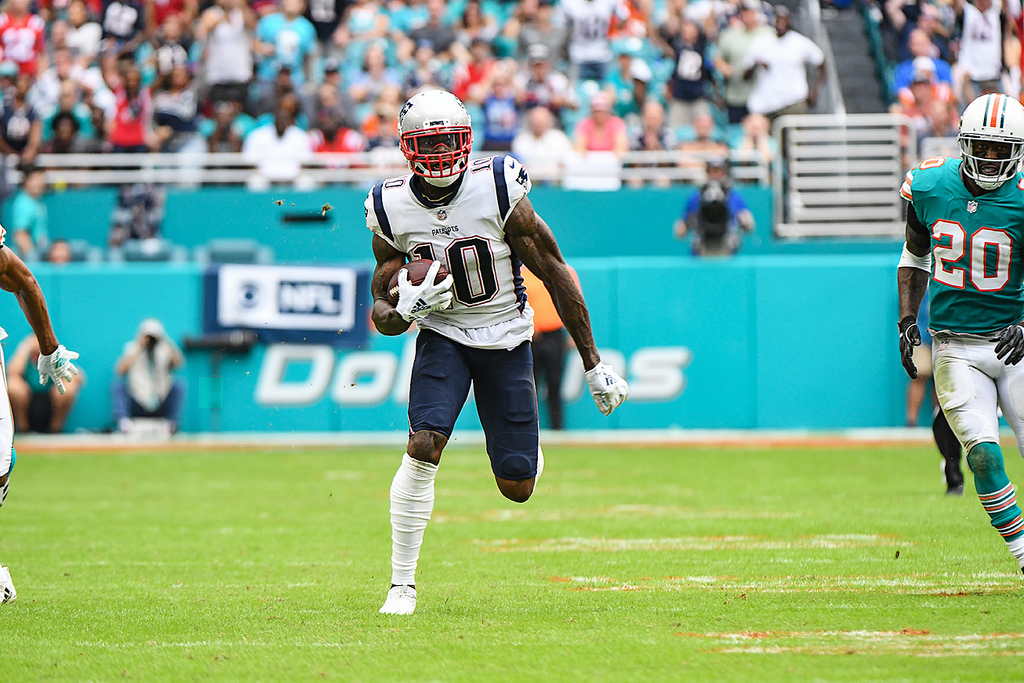 Josh Gordon Suspended Indefinitely; Stepping Away to Focus on Mental Health
Josh Gordon announced yesterday that he was stepping away from the NFL to focus on his mental health. He released this statement on his Twitter and Instagram accounts:
NFL Writer Tom Pelissero, however, reported shortly after that the NFL had planned on suspending Gordon for violating their substance abuse policy.
Official from NFL: Effective today, Josh Gordon has been returned to the Reserve/Commissioner Suspended list indefinitely for violating the terms of his conditional reinstatement under the Policy and Program for Substances of Abuse.

— Tom Pelissero (@TomPelissero) December 20, 2018
Since his college days, Gordon has faced adversity. Although he was a stud in Baylor, he couldn't seem to shake the issues that came in his personal and collegiate life. Unfortunately, when it was time for him to go professional, he fell to the NFL's Supplemental Draft because most teams didn't want to deal with his off-field issues. The Cleveland Browns selected him in the Supplemental Draft, hoping that he would become a valuable piece to their franchise.
Gordon never would finish a full season after his rookie season, despite putting up monster numbers. His career stats are very good despite his troubles. He's amassed 3,887 receiving yards and 19 touchdowns in his six seasons in the NFL.
Josh Gordon was traded to the New England Patriots four weeks into the 2018 by the Cleveland Browns, shortly after coming off an extended leave. The Browns had initially committed to him for the long term hit, then decided that they didn't want to take another chance with his problems. Josh Gordon has now been suspended five times since being drafted in 2012.
Looking Ahead
Josh Gordon will end his 2018 season with 737 receiving yards and 4 touchdowns on 41 receptions in just 12 games with the Patriots. He was shaping up to become a serious deep threat for Tom Brady — just as the playoffs are coming around.
Mental health is a very serious issue, notably for many NFL players. A lot of fans should understand that a person's mental stability is more important than the game of football. Josh Gordon is definitely an elite receiver – and he definitely can go down in the books as one of the greats, with the right work ethic and mindset. We all wish him a speedy recovery and hope that he will return soon, hopefully with a full head of speed and a clear mind.
Photo Credit: JC Ruiz via Flickr
Subscribe to get the latest news from TSJ at the TSJ 101 Sports TV YouTube channel!
Play And Win Weekly at ThriveFantasy!