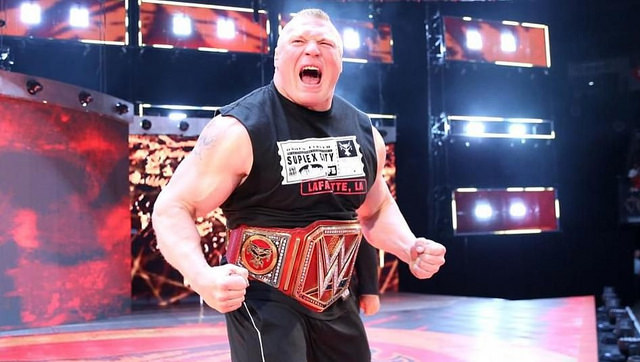 Survivor Series 2018 Final Match Results and Grades
This year's Survivor Series left the WWE Universe in a state of awe. That can be either good or bad depending on how you see things. For some, it was a contender for pay-per-view of the year. For others, it's about as bad as Crown Jewel was.
As I go through this list, I won't go through each elimination person by person. That can be boring and I have a thousand word limit.
(Pre-Show) Tag Team 5-on-5 Elimination Tag Team Match: Team SmackDown Live def. Team RAW
Final Grade: B-
According to WWE, this match doesn't count in terms of the battle for brand supremacy. That's a shame because this match is arguably the second best elimination match of the night.
The Usos are the sole survivors after bringing home Team Blue their only win of the night. There were some botches here and there, but The Usos, The Revival, and The New Day made the match worth investing time in.
Women's 5-on-5 Elimination Tag Team Match: Team RAW def. Team SmackDown Live
RAW vs SD: 1-0
Final Grade: C
Not a lot of exciting things happened in this match. That's unfortunate to say, because there are a lot of talented women in this match. Nia was the most hated person in the world because of the injury she gave to Becky Lynch. Carmella's dance break in the middle of the match was unexpected and funny. Naomi's quick elimination brought some drama.
But the match lacked any kind of real competition. That sounds odd when describing a predetermined sport, but compared to the rest of the card this match was really weak.
Intercontinental Champion vs United States Champion: Seth Rollins def. Shinsuke Nakamura
RAW vs SD: 2-0
Final Grade: C+
This match had all the potential in the world to be the match of the night. Two of the best wrestlers in the world met in the ring for the very first time. And they put on a very slow paced average match.
The match itself started out very slow. At times it looked like it was about to pick up and be the 5-star classic it had to be. That point just never came. No high spots other than a suicide dive or two. No dramatic moments. Dean Ambrose didn't interfere. It was a very dull match that should've been great.
RAW Tag Team Champions vs SmackDown Tag Team Champions: AOP def. The Bar
RAW vs SD: 3-0
Final Grade: C
It hurts to say Enzo Amore was the MVP of this match. He wasn't in the match, or under WWE's payroll. He stood on his chair in the second row with a custom WWE Championship title. Then he was tackled to the ground by security and hauled away.
Other than that, the in-ring work was ok. Nothing special happened other than Drake Maverick wetting himself like a child. AOP hit a Neckbreaker/Powerbomb combo for the 1-2-3.
WWE Cruiserweight Championship: Buddy Murphy def. Mustafa Ali to retain
Final Grade: A-
I am so excited this match wasn't bumped to the pre-show. I am also surprised it got this deep on the card.
As is the case with two of 205 Live's best competitor's, this match could easily be the best Cruiserweight title match we've seen this year. Buddy Murphy is insanely agile and powerful for someone his size. Ali is still one of the best wrestlers in the world, regardless of what weight class he's in.
There was a Spanish Fly off the announce table to the floor. Both men hit a picture perfect Tope Con Hilos. At times it really looked like Ali may pull off a major upset. But, in the end via Murphy's Law, the "Juggernaut of 205 Live" retained the gold.
Men's 5-on-5 Elimination Tag Team Match: Team RAW def. Team SmackDown Live
RAW vs SD: 4-0
Final Grade: B
Best elimination match of the night. It was miles ahead better than the women's and tag team's.
Shane McMahon, because he's the Best in the World, is the last person eliminated from Team Blue after being decimated by Braun Strowman. The final members of Team Red are McIntyre, Lashley, and Strowman.
Shane took a spill through the announce desk. Samoa Joe was shockingly eliminated first. Strowman took out several opponents in quick succession. McIntyre showed he is still a dominate monster. Lio Rush didn't have a microphone. All good things adding to this match's success.
Ronda Rousey def. Charlotte Flair via DQ
RAW vs SD: 5-0
Final Grade: A
These two were so close to getting an "A+". Close enough that I'm almost considering just giving it to them. Ronda is doing so much better in the ring. Charlotte is one of, if not THE, best women's wrestler on the planet. These two combustible elements put on a great singles match. But the ending made it all feel like it was all for nothing.
Ronda and Charlotte put on a wrestling clinic. They traded submissions and grappled and powered out of each other's best moves. Then the ending came and almost ruined it. The beat down is great. Charlotte Flair snapped and mercilessly destroyed Ronda with kendo sticks and steel chairs.
Universal Champion vs WWE Champion: Brock Lesnar def. Daniel Bryan
RAW vs SD: 6-0
Final Grade: A+
TSJ101Sports Match of the Night Winner
Daniel Bryan took Brock Lesnar to the limit and almost secured a victory. Yes, you read that correctly. Daniel Bryan almost beat Brock Lesnar. There was a savage side to Bryan we haven't seen since his time in Ring of Honor. He targeted Lesnar's kneee in hopes of knocking the big man down. And it worked.
Daniel locked in the Yes Lock twice and almost had the match won. Lesnar managed to power through and lift Bryan for an F5 and pin him.
Final Overall Survivor Series 2018 Grade: B
This year's Thanksgiving tradition may have outdone last year's edition. It didn't grade higher than NXT TakeOver: WarGames 2, but that doesn't mean it was any less entertaining.  Flair's attack, Bryan's brutality, and the Cruiserweights made this card spectacular.
Social Media
The WWE writers are splitting into two teams to see who is better. Who will win? My team, obviously, but let us know your opinion on Twitter!
Follow TSJ101Sports on Twitter: @T101Sports and @T101SportsWWE
Follow me, the writer, on Twitter: @JordanPiekarski
Photo credit to WrestlinG Culture via Flickr