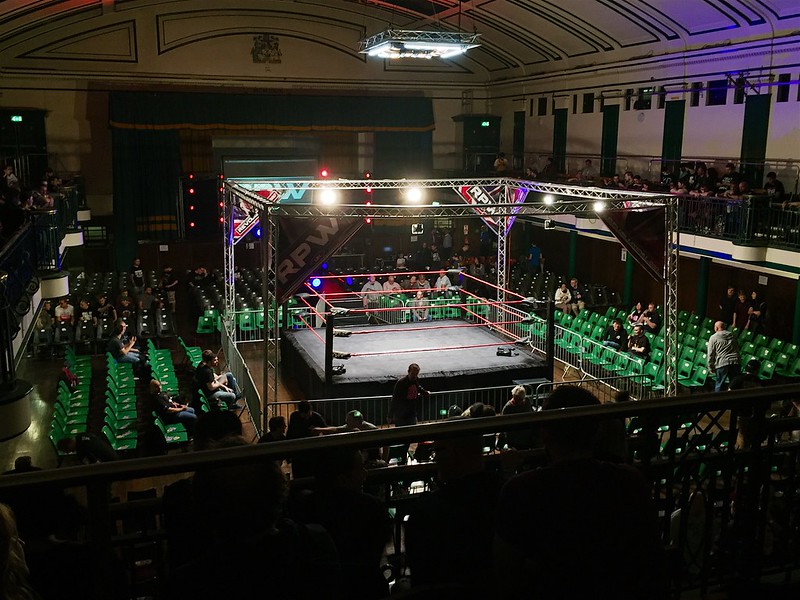 Indy Promoter States Wrestlers "Couldn't Give A Sh!t" While In Pandemic
The Novel Coronavirus Pandemic has become the latest plague to harm humanity in the new decade. It has caused many businesses to shut down or work at half-capacity; one industry that has felt it the most has been the pro-wrestling/sports-entertainment industry.
And as it seems, with the curve slowly lowering, governments are trying to start the motion of getting society back to normal; a move many do not seem to agree with. Appearing on the Art of Wrestling podcast, Revolution Pro Wrestling promoter Andy Quildan spoke about the wrestling scene during the pandemic.
The COVID-19 pandemic dominated the conversation. Having run Revolution Pro for years in the UK, Quildan claimed that no one had reached out to him during this time. Said Quildan:
"Maybe two or three wrestlers that have reached out during this time, most couldn't give a sh!t (laughs). There's been a few that have reached out, but the majority have not reached out."
Given that Rev Pro is not only one of the most popular companies, but one that has given many an opportunity to shine; Quildan said that hardly any performers had contacted him during the pandemic. Although, it might not be the case after listening to him on the podcast.
He continued:
"I think a lot of the wrestlers are… I'm not, I'm not putting everyone in the same bracket. But, I think a lot of wrestlers, think about today, and 'if you can't do anything for me today then I'm not reaching out to you until tomorrow. When you can do something for me.

You watch, this will come out and then all of a sudden, I get a load of messages! It's noted those who have reached out to me. But like I said, it's a very small amount of people."
Wrestling fans across the globe are waiting patiently for things to get back to normal; not just for the chance to see wrestling shows live, but also for a sense of normality. But, it might be smart for some of the wrestlers to contact Quildan, though. A lack of communication could potentially lead to a lack of consideration when things start rolling again.
Only time will tell.
Credit to Wrestling News for the quotes.
Written by Gregory Black
Photo credit: Rob Deal, via Flickr