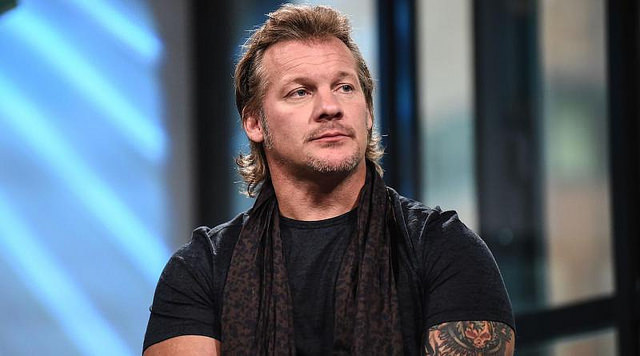 Chris Jericho
Chris Jericho, former WWE Superstar/Triple Crown Champion; current IWGP Intercontinental Champion, is now heavily rumored to appear on Anthem's Impact Wrestling promotion. The reason behind this rumor is that Y2J's best buddy Don Callis (known as the Jackal in WWE); who started working in Impact Wrestling as co-executive vice president, and also a color commentator on New Japan Pro-Wresting (NJPW); and Y2J is the one who told Impact Wrestling Company President Ed Nordholm to hire Callis.
Last month Bound for Glory Pay Per View, wrestling fans were expecting Y2J to make some kind of a surprise appearance at the show; but he didn't make an appearance at the show. Sportskeeda did an interview with Y2J about his interest in showing up at Impact Wrestling and Don Callis…this is what Y2J said:
"I think you know me well enough to know there's always a chance, I have no restrictions on anything that I'm doing, and you know me well enough to know that if it was going to happen I damn well wouldn't tell you. I think it's just one of those things where you'll have to wait and see. I don't have any restrictions or any real plans at all. I just kind of do things as they come which is why this year has been… and I'm sure next year will be more of the same so let's see what happens."
Y2J first jump-ship.
It was in late 99' from WCW to WWE (WWF then), and Y2J was all loyal to the company until late 2017. He later makes a surprising return to NJPW and attacked Kenny Omega; creating a dream-match all wrestling fans wanted to see. Y2J also appeared at Cody's ALL IN PPV, disguised as Penta El 0M; attacking Kenny Omega after the match.
Chris Jericho is the Best in the World.
Y2J is the only wrestler ever to hold both WWE and IWGP Intercontinental Championships and the creator of "The List of Jericho". He also launched "Rock 'N' Wrestling Rager at Sea" sold-out cruise; he is "combining the worlds of rock and wrestling with a once in a lifetime amazing vacation experience". The cruise sailing from 27th to 31st October and wrestlers joining from NJPW, Ring of Honor and Impact Wrestling. He did ask WWE to be a part of it but Vince Mcmahon and Triple H don't want any part of it; creating a heat between Y2J and the WWE. He even once pitched an idea of having a SummerSlam match; between himself the IWGP Intercontinental Champion vs WWE Intercontinental Champion Seth Rollins, but as always Vince Mcmahon shot down the idea.
Y2J also talks about doing his own Wrestling Promotion with Jim Ross.
So it's just a matter of time for Y2J to finally appear at Impact Wrestling! The question is will this appearance burn bridges between WWE and Y2J?
What do you think? Leave a comment below!
You can follow us on Twitter:
And follow the writer:
Photo Credits to Isaiah Johnson via Flickr.com
//embedr.flickr.com/assets/client-code.js