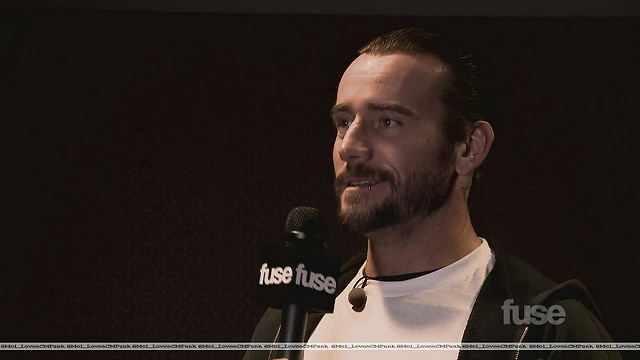 CM Punk Open to Accepting Offer from Cody and Young Bucks
In a recent interview with MMAFighting.com, CM Punk addresses the idea of joining AEW if it were to be launching soon. All Elite Wrestling is a wrestling promotion supposedly starting soon. This promotion will be run by Cody Rhodes, The Young Bucks, and Chris Jericho.
Chick Magnet Punk in AEW?
Punk on if AEW is the Right Call
In his interview, CM Punk addressed the idea of The Young Bucks and Cody running their own wrestling promotion.
"I think at this point that whatever those guys decide to do will be great for them and their families… Because they could obviously go to WWE whenever they want. It's just a matter of is this what's best for your family? And I think we live in a time now where WWE is not the end-all, be-all. I don't think it has been for quite some time." quote courtesy of MMAFighting.com and WrestlingInc
Punk also addresses the possibility of The Elite going to WWE.
"Maybe the place has changed. I've got people who text me and say otherwise, but there's ways to make money and support your family outside of that. With also being able to satisfy the side of your brain that's creative, the side of your brain that loves professional wrestling, the reason you bought a pair of boots in the first place. And I think those guys can definitely do that. I think they can command their price if they want there. But if they did go there, then they'd just be another guy. Just like everybody else on that show. It's amazing, the more time the show gets, the less time it really seems they develop new characters." quote courtesy of MMAFighting.com and WrestlingInc
It looks like Punk is critical and thinks it's a bad idea for them to transition to WWE. He could be right with The Elite just being lost in the shuffle like many other wrestlers with their promise and skill. But, with the success of Ricochet, Johnny Gargano, and Drew McIntyre's second run, it could be argued against as well.
Punk on possibly joining AEW
The interview continued. Punk was asked if he would listen to an offer from the Young Bucks and Cody and join their promotion.
"I would always listen… I like the Young Bucks, I text with Matt on and off. But business is business. I know Cody was out there in the media saying that an offer was made [for the All In event Sept. 1]. An offer was not made. Calling me up or texting me saying, 'Hey, if you want to come to the show and do something, we would love that' is not an offer…

…There's a couple more loose ends that I'm still trying to tie up to fully absolve me from the world of pro wrestling. I feel like I've still been attached to it since the day that I left it and that's mostly because of fugazi lawyers and such. But we're wrapping all that up and that'll come to an end. And once I'm truly free, we can explore the world and just float and hang out… I've earned it, I've paid my dues." quote courtesy of MMAFighting.com and WrestlingInc
From the looks of it, Punk is open to the idea of joining a promotion with the Young Bucks and Cody Rhodes. However, he's still critical about WWE and professional wrestling as a whole.
As we've seen before with wrestling in general, literally anything is possible. Goldberg and Jeff Jarret swore they would never come back to WWE. We all know what happened eventually with them.
If Punk doesn't come back, we don't need him. AJ Lee, on the other hand, we need her back badly.
Social Media
Becky Lynch is our Lord and Savior…
Follow TSJ101Sports on Twitter: @T101Sports and @T101SportsWWE
Follow me, the writer, on Twitter: @JordanPiekarski
Petra Elcher is the one to thank for the cover picture; See it on Flickr.