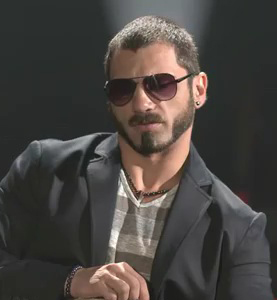 Austin Aries Done With Impact?
Fans were left wondering what was going on when Austin Aries just got up and left; following his loss to Johnny Impact at Bound For Glory this past Sunday. Many speculated that there was an actual beef between Impact and Aries, as both competitors tore into each other on TV and over social media.
At the close of BFG, Impact would gain the victory, hitting "Starship Pain" on Aries for the pinfall. After the count of three, Aries would roll to his feet, and just walk out the ring; first, cursing out Don Callis, then flipping the Impact crowd off on his way to the locker room.
Impact Wrestling producer Petey Williams spoke about Austin Aries' actions at BFG on his podcast and addressed Aries status with the company. During the "Wrestling Perspective Podcast", Williams stated that Aries never seemed bothered or angry about dropping the title at Bound For Glory; in fact, he seemed okay during the hours leading up to the event.
He was asked about Aries demeanor leading up to the event, he said "[it's] fine… It's Austin Aries." He was also asked whether or not Aries would return to Impact, as his contract was finished at BFG, in which Williams replied:
"Austin Aries' contract is done. That's all I'll say. That match was his last match under contract with Impact."
Many wondered if the no-sell was scripted, but various sources have confirmed that it wasn't. It was an act all of Aries own accord. This is not the first time that he has abruptly left a company, as he left the WWE back in 2017. Having been released from his contract then, it was reported that he was very unpopular with the WWE writing staff.
Was this Austin Aries swan song in the mainstream?
After having stints in the WWE and Impact Wrestling; the only major American company with a national audience that he could go to would be ROH. Other than that, Aries could pop up overseas in New Japan, or in Europe. As for whether or not that could happen, remains to be seen.
We will all have to wait and see.
Social Media:
Follow us on Twitter: @T101Sports and @T101SportsWWE
And Follow me: @GregNecroBlack
Also, don't forget that TSJ 101 Sports is now on YouTube: TSJ 101 Sports TV
Photo credit: Axlkdf, via Flickr.