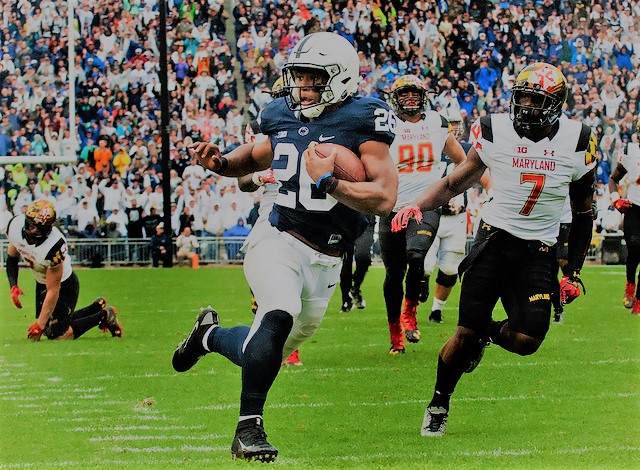 Penn State Running Back Saquon Barkley Selected 2nd Overall By The New York Giants
Saquon Barkley is a "once-in-a-generation" type of player, electrifying the college football world over the last three years. He has amassed 3,843 rushing yards with 43 rushing touchdowns while garnering 1,195 receiving yards with eight touchdown receptions.
"[Barkley] is more versatile than [Leonard] Fournette, and Fournette was the fourth pick in the draft last year," longtime NFL scout Dan Shonka, GM at Ourlads.com, recently told Land of 10.

"I think the one thing [Penn State coach] James Franklin did a great job of was featuring Barkley's ability to catch the ball, too. The kid didn't shy away from returning kicks and flipped the field a lot of times as a returner."
Barkley kept rolling through his sophomore season. He was named Big Ten Offensive Player of the Year after running for 1,302 yards and 16 touchdowns during the regular season. However, Barkley still wasn't considered a bonafide first-round running back until his performance in the Rose Bowl against USC on January 1st, 2017.
He averaged 5.7 yards-per-carry over his entire Penn State career. He could step in from day 1 to be the Giants every down running Back. The sky is truly the limit for Barkley.
https://twitter.com/NFLResearch/status/969663548484829184/photo/1