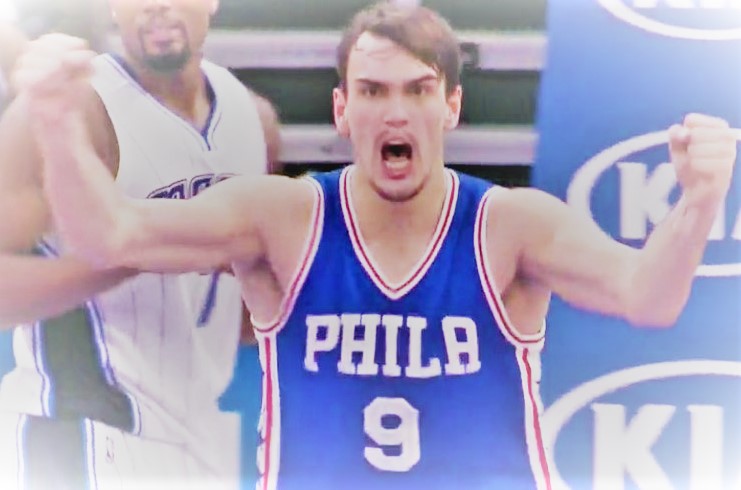 Dario Saric Is The Key Element To The Young Sixers' Success
Heading into this season, since the introduction of the 3-point line in 1979-80, only four teams in the NBA had finished a year with three first- or second-year players under the age of 24 averaging 30-plus minutes per game.
Dario just turned 24 on April 8th and is an important piece for the immediate and long-term. Their unselfish play and next man up mentality have sprung the Sixers into the limelight. Many have called this group "Products of 'The Process'".
The best part about these young stars is the unselfish manner that they play. They have multiple looks on offense, which feature several handoffs and unrelenting passing to the open man. Memphis Grizzlies coach JB Bickerstaff lauded Dario and company recently; he's been on a staff with youth in years ' past with the likes of Emeka Okafor, Raymond Felton, and Gerald Wallace.
They're unselfish players, naturally. What makes it difficult is young guys always fell like they are playing for or earning their next contract. But (the Sixers) have been fortunate to have a group of guys who are very unselfish basketball players by nature. And that always makes it easy. Talent is one thing, but you don't win in this league without chemistry. And they seem to have found the right fit with one another.
The Sixers are playing with such an efficiency that is almost unheard of for players who are at this stage of their careers. "The Homie", a nickname given to Saric during his rookie season, has embraced the city and has emerged as a key cog for the future growth of the 76ers. Dario averaged 14.6 points per game, 6.7 rebounds, and 2.6 assists per game during the 2017-2018 regular season. He, as well as Joel Embiid, was snubbed last season for Rookie of the Year. Malcolm Brogdon from the Milwaukee Bucks won the award but didn't have nearly the same impact that either one of these young Sixers. The sky is truly the limit for Dario going forward.
Dario Saric and Ben Simmons are both averaging 20+ PPG and 7+ RPG thru the first 3 playoff games of their careers

The last pair of teammates to do that in the same season was Antoine Walker and Paul Pierce in 2002 https://t.co/g5ABa1nvrg pic.twitter.com/C7h9PPI20f

— Basketball Reference (@bball_ref) April 20, 2018