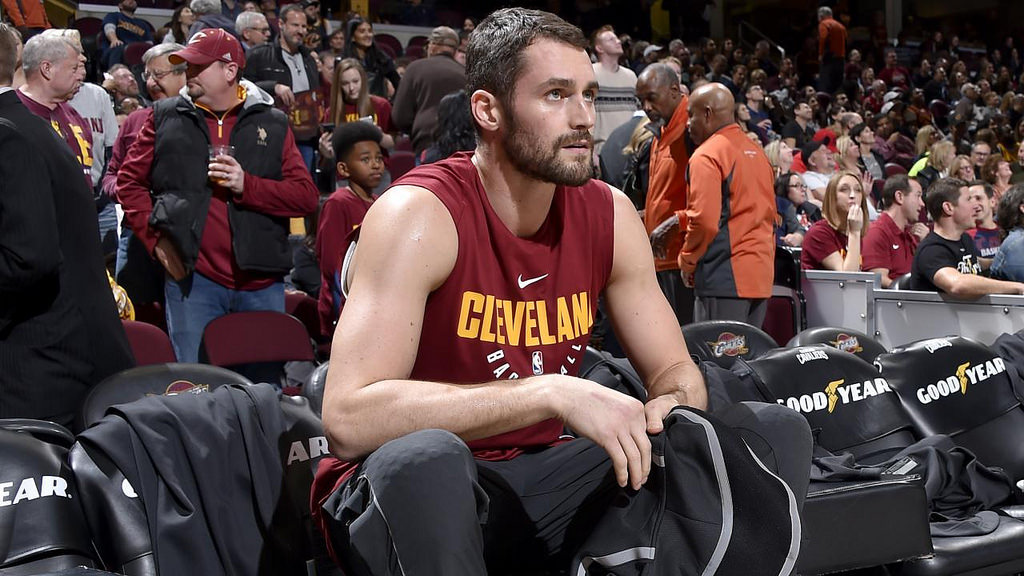 Cleveland's Forward Kevin Love suffers partially torn ligament in left thumb
Cleveland, OH – Cavaliers' Kevin Love suffers from a partially torn ligament in left thumb. However, the All-Star is expected to play in Game 3 on Friday against Indiana.
Per ESPN's Dave McMenamin report, Love injured the finger late in the game on Wednesday. However, X-rays taken came back negative.
"I saw a replay too, and it didn't look good," Love said. "Hurt pretty bad. Initially, I told Ty afterward that I could have gone back in, but I think he liked the flow out there, and guys made big plays down the stretch.
"It's not going to feel great tomorrow, but throw some ice on it, tape it up and be ready to go."
Head coach Tyronn Lue confirmed that Love will be ready to play on Friday against the Pacers.
This season, Love missed six weeks with a broken left hand.