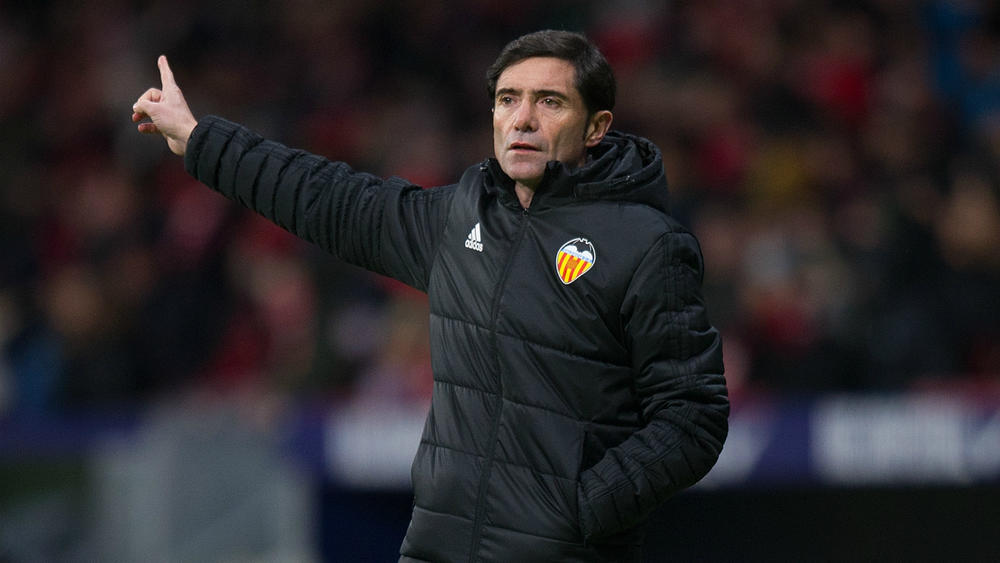 Everton And Arsenal Targeting Marcelino
Both Everton and Arsenal are eyeing former Valencia manager Marcelino to fill their coaching vacant positions.
Marcelino lead Valencia back to Champions League last two seasons. Additionally, he took Los Ches to astounding victory over Barcelona in the Copa del Rey finals.
The North London side want to replace Unia Emery with Marcelino as they feel a need to find an immediate replacement.
Additionally, the Mercey side club, Everton are also in contention as Marco Silva is under pressure at Goodison Park.
The Gunners sounded Leicester City boss, Brendan Rodgers, but snatching him from the Foxes would cost them 14 million pounds.
Nonetheless, they also have shown interest in Napoli boss Carlo Ancelotti, who is enjoying his time in his home country, Italy.
Mikel Arteta, and former Gunner himself, is also in consideration for the post by the Emerirates board but feel he still too fresh for the post.
However, the pressure is mounting for the Gunners as they are slipping in the standings. Their time in Europa League is also questionable and will be facing Leeds United for the FA cup.
Meanwhile, the Toffees have yet to decide on Silva, but all indications point that he will be let go in light of poor results.
If so, Marcelino could potentially have the option of picking between the Emirates or Goodison Park.
Written by Edgar Gomez
Follow Edgar and TSJ: Soccer on Twitter!
Photo credit to Dickson Dagogo via Flickr
Follow TSJ on YouTube and Twitter