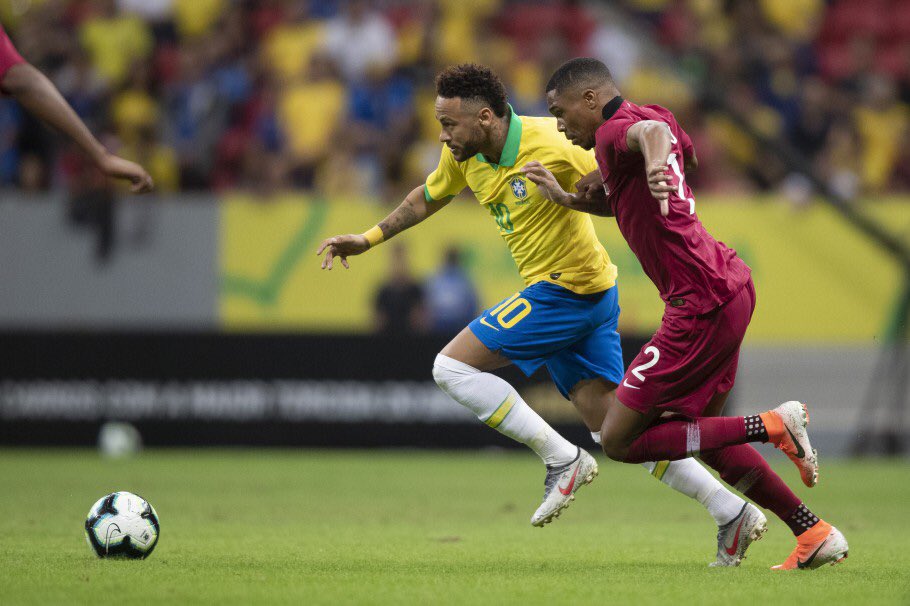 Neymar Suffers Injury, Will Miss Copa America
Neymar will miss the Copa America after injuring his ankle against Qatar.
The Paris Saint-Germain star left in tears following a hard tackle in the match.
He was later replaced by Everton with only 21 minutes into the game.
Unfortunately for Neymar, he had previously injured his knee during training with Brazil.
However, he downplayed the injury afterward in an interview.
This is the first time Neymar saw the field after several off-the-field distractions.
A woman told Brazilian authorities on Friday Neymar raped her in a Paris hotel on May 15, an allegation he has denied.
Additional, Brazilian manager Tite took the Captain band from him and gave it to Dani Alves.
The Brazilian strategist felt that Neymar was not ready to captain the team during the competition.
A competition that will be played in Brazil and with a good chance at winning at home.
Additionally, Neymar is said to be unhappy in Paris and wants to move back to Barcelona.
This has been a rumor that has sparked conversation in the Catalan capital.
However, many see this with skepticism given Neymar's recent form.
The international player has missed a lot of time with several injuries in the last three seasons.
Nonetheless, everything is up in the air.
Written by Edgar Gomez
Follow Edgar and TSJ: Soccer on Twitter!
Photo credit to CBF_Futebol via Twitter
Follow TSJ on YouTube and Twitter