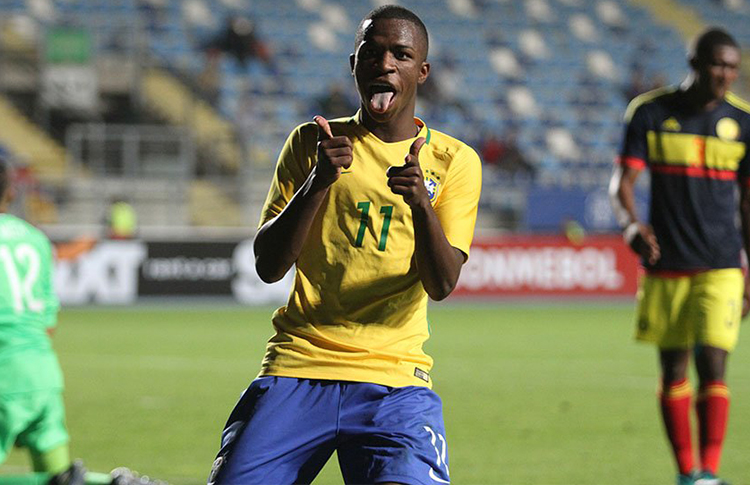 Who Will Replace Injured Neymar For Hosts Brazil?
When it rains it pours. That is how Brazil and PSG star forward Neymar Jr. will feel as his nation prepares to host Copa America 2019.
After recovering from a knee injury, the 27 year old hurt ligaments in his ankle during Wednesday's friendly against Qatar. Effectively ending his chances of featuring in the upcoming tournament.
Furthermore, Neymar faces a recent accusation of rape. Something that will no doubt serve as a wound in which this most recent salt pours.
Nevertheless, Brazil head coach Tite must now focus on selecting a replacement for his star man.
Football's most successful country will take great pride in hosting Copa America. It is the oldest international continental tournament in history and Tite knows the nation expects the team to lift the trophy.
Most Likely Candidates
Consequently, four names are mentioned as most likely to earn a spot in the Seleção. Vinicius Jr, Lucas Moura, Douglas Costa and Willian.
Although Vinicius Jr. is the most likely candidate due to his similar skill set, many will argue for Moura whose heroics earned his club a place in the Champions League final.
Of course in a tournament of such importance, few will blame the Brazil coach for selecting a more conservative Costa or a well defined role player like Willian.
The Chelsea attacking midfielder is the most experienced of the four with 65 appearances for his country already.
Vinicius Jr. had a remarkable first season with Real Madrid despite the club having an unremarkable season in general. However, the 18 year old provided mostly assists, ending the season with only 3 goals in 31 matches.
Likewise, Costa endured an average season with Juventus, scoring just a goal in 25 appearances. The former Bayern Munich winger would count himself fortunate if he is included in Tite's 23 man squad.
On the other hand, Moura is the most productive in front of goal. The 26-year old hit the back of the net 15 times this season for Tottenham in 59 matches.
Regardless, breaking into a squad with numerous strikers already seems unlikely. David Neres, Roberto Firmino and Gabriel Jesus are all in the team just to name a few.
Any Moment Now
All eyes in Brazil are currently on Tite. Many are excited at the prospect of Vinicius Jr. making his debut. Symbolically taking the reigns from Neymar as the countries latest teenage star.
For the Madrid star himself, dreams of leading his country to Copa America victory at home must be impossible to ignore. Neymar however, is left to lament a huge disappointment as he supports his country from the sidelines.
Written by Chris Cartwright
Follow Chris and TSJ: Soccer on Twitter!
Photo credit to moises lopez via Flickr
Follow TSJ on YouTube and Twitter