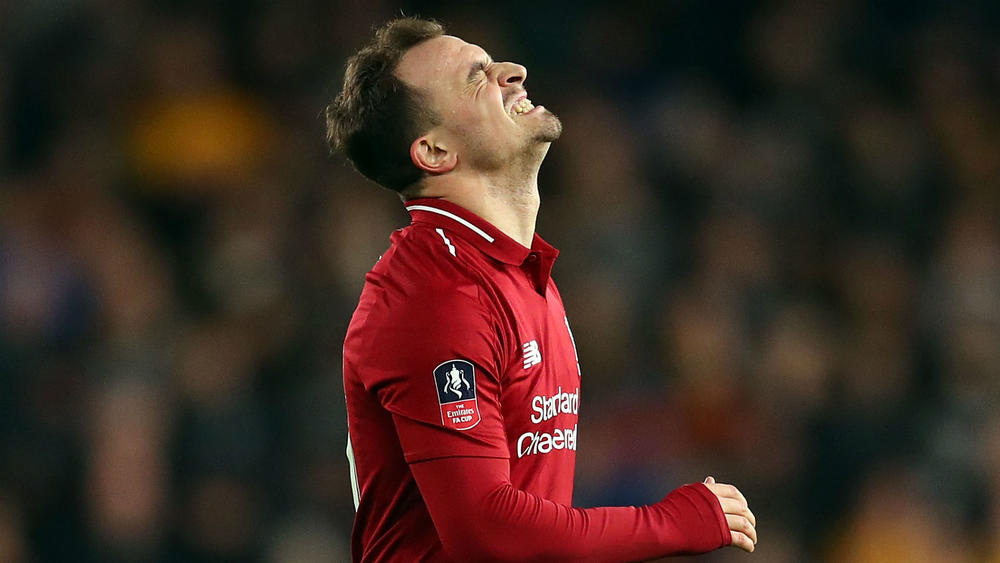 Liverpool Must Embrace The Urge To Chase The Double
The Dilemma
Liverpool has enjoyed a fairytale opening half of the season. Unfortunately, that fantasy is rapidly being replaced with a harsher reality after losing their first two matches of 2019. As the Reds tumble back to earth, important decisions must be made. Both the Premier League and Champions League are realistically winnable. Manager Jürgen Klopp must decide which prize deserves priority moving forward.
The Premier League trophy hasn't resided in Liverpool since 1990 and fans are desperate for its return. Four points clear with 17 games remaining, this may represent Klopp's best chance for a trophy in England. It is exceptionally difficult to win the Premiership while simultaneously making a deep run in Europe. The Champions League requires a team to expend vast amounts of energy playing and traveling midweek. When they return to England, a rested, often less talented, opponent with three additional days to prepare often gives them trouble. Numerous sides have overextended themselves competing on multiple fronts and fallen short of their goals.
Leicester and Chelsea each recently made underdog runs to a Premier League title. Each of them did so without the burden of playing midweek European football. Pressure is being exerted on Klopp to create a similar scenario. The German is considering whether to sacrifice the Champions League in favor of the more likely Premier League crown. Pondering prioritizing the domestic league is a worthwhile task. But I believe he will reach the same conclusion as I have. The stars have aligned this season for the Reds to take a calculated risk and chase a historic double.
The Case for Prioritizing the Premier League Over the Champions League
Lady Luck's Fickle Nature
There has been brilliant football on display in Liverpool this term. The team has also enjoyed being in the good graces of the soccer gods. Riyad Mahrez badly missed a late PK for City that would have ended Liverpool's unbeaten season in October. The Reds were outplayed for large portions of the game at Arsenal but escaped with a draw in November. In December's Merseyside derby, they scored one of the luckiest stoppage time winners in Premier League history to steal all three points. Certainly Klopp must be fearing a string of bad luck when the tides inevitably turn.
Almost on schedule, when the calendar turned so did Liverpool's fortune. The first game in January saw their unbeaten league season end at Manchester City. The Reds fell 2-1 and were cruelly denied what appeared to the naked eye to be a goal. Goal line technology found that their potential opener came one centimeter from crossing the goal line. The next game, they were eliminated from the FA Cup by Wolves and had a potential equalizer denied by the woodwork. Klopp will be tempted to keep his best 11 as rested as possible for the Premier League. Not only to fend off the chasing pack, but also to combat the bad breaks resulting from Liverpool's luck striving to reach equilibrium.
The Juggernaut in Pursuit
In a typical season, Klopp would feel much more comfortable diverting resources towards the Champions League. He could rotate his lineup in the premier league comfortably knowing that the second place side typically finishes with 75 points. This is not a typical year. The Manchester City squad on Liverpool's tail is one of the best teams in Premier League history. The Citizens won the league with a staggering 100 points last season.
City were on pace for a similar season this year before shockingly falling to Palace and Leicester in December. Notwithstanding this blip, they are a far stronger team than a normal second place side. Liverpool won't feel confident in City dropping anything more than about five points during the second half. In fact, many still consider City the favorites despite their four point deficit with 17 matches remaining. Klopp would surely be forgiven for focusing all of his resources on holding off Pep Guardiola's men in England.
Under Pressure
Similar to City being an unusual chasing team, Liverpool are no typical leaders. The Reds have not won the league for 29 years. Meanwhile, Klopp has yet to deliver silverware to Anfield in his otherwise impressive four seasons. This is a staggering wait and weight for the club with the second most English league titles ever with 18. The combination of internal and external pressure on players and coach could create a difficult atmosphere to perform well in.
Pressure can cause strange occurrences. Liverpool experienced this first-hand when the infamous and otherwise unexplained Steven Gerrard slip cost them the title in 2014. Some naive Liverpool fans believed their side would extend the gap to ten points after winning at City last week. Instead, their defeat cut the gap to four and turned the screw on the leaders. Recent projections estimate Liverpool's chances to win the Premier League and Champions League at 50% and 12% respectfully. There is a strong case for Klopp to put all of his eggs in his English, not European, basket to help his side perform well under pressure.
The Case for Pursuing Both a Premier League and Champions League Double
No Domestic Cups on the Schedule
Klopp is not a risk-averse manager. His sides are known for their aggressive, attacking style and it would be out of character for him to concede the Champions League. In fact, he intimated that he didn't even know how to prioritize one competition over another. After pundits suggested he do just that, he replied, "How should that work? We don't play Champions League or what? A lot of people watch our Champions League games and we do the best we can do in all these games."
This week, Klopp proved he was lying. In his side's first FA Cup match, he put out a young starting 11. He gave three players their Liverpool debuts, including a 16 year old. Unsurprisingly, the Reds lost at Wolves 2-1 and never looked determined to advance. Having lost to Chelsea in the League Cup in September, Liverpool have now been knocked out of both domestic cups. The result is fewer games on their slate than their primary rivals. Only the two largest prizes remain on offer this year. For Klopp, the scales are tilting back in favor of chasing both of them.
Squad Depth
Historically a weakness, Liverpool's squad depth has become a strength of the team. The fortune they outlaid recently for Allison and Van Dijk fixed their leaky defense. Senior defenders Matip and Lovren missed chunks of time to begin the year but should be fresh for the second half. In the midfield, Fabinho and Keita were both bought in the summer and are making a larger impact each week. Further forward, new signing Shaqiri has six league goals already, an impressive return for a backup attacker.
Even the seemingly forgotten Sturridge and Origi have popped up to score vital goals in the Premier League. Midfield dynamo Oxlade-Chamberlain has yet to even feature this term. The versatile player is due back in February from injury. Klopp certainly now has the squad needed to compete on both fronts throughout May.
Unfinished Business
It is human nature for Liverpool to feel compelled to chase the Champions League. Klopp's men upset Manchester City en route to a surprise appearance in last year's final. The game against Madrid in Kiev was an unmitigated disaster. Salah's miraculous season ended in tears, as a shoulder injury forced him off before halftime. To add insult to injury, Madrid scored twice on errors from a concussed Karius in goal. A demoralizing bicycle kick winner from Bale added yet another horror to their nightmare.
Liverpool should be filled with belief that they can go one better this year. They addressed their defensive issues with the most expensive goalie and defender pairing in the world – Allison and Van Dijk. Also, Madrid's three year stranglehold on the trophy is likely to end, with Ronaldo having left for Juventus. The Reds' round of 16 matchup with Munich is even less threatening than it appears. The Bavarian giants are far weaker than previous years, sitting six points adrift of Dortmund in the Bundesliga. Liverpool should feel they have as good a chance of anyone to conquer Europe.
Sustainability
This year's Liverpool squad is built to last. Last year the team was leaking goals and required electric offensive performances to win. This year they have become noticeably more conservative. The "heavy metal football" Klopp was famous for at Dortmund has transformed to a more conservative brand of rock and roll. This is evidenced by the Reds having allowed the fewest goals in the Premier League by a wide margin. No longer does the team have to expend large amounts of energy and score multiple goals to win. This makes achieving their joint goals much more realistic.
The schedule makers are also on their side. Liverpool only have three matches left against members of the top-6 in the league. Two of those games are home at Anfield. Klopp has the formula and personnel to win both titles. He can ask for high-intensity performances from his best 11 in the Champions League and the three remaining domestic "big games." Then he can aim to grind out wins against teams in the bottom half of the table with a slightly rotated and rested squad.
The Final Piece to the Puzzle
The Champions League doesn't return until February. Buying a few reinforcements from the January transfer market would be the perfect symbol of support to from ownership. The "Turkish Messi" Abdulkadir Omur or either of the rumored Timo Werner and James Rodriguez would be a statement of intent. With ownership, fans, players and coaches working in harmony, it will be difficult to stop Liverpool domestically or on the continent.
Manchester United are the only club with this prestigious double in its trophy case. Winning either the Premier League or Champions League this season would elevate the players and coaches to legends of Liverpool. Winning both would make them legends of world football. Klopp should keep his players believing they don't need sacrifice the latter to achieve the former. Opportunities like this don't come around often. There's no guarantee they will be in a similar position next year.
Photo credit to Dickson Dagogo via Flickr