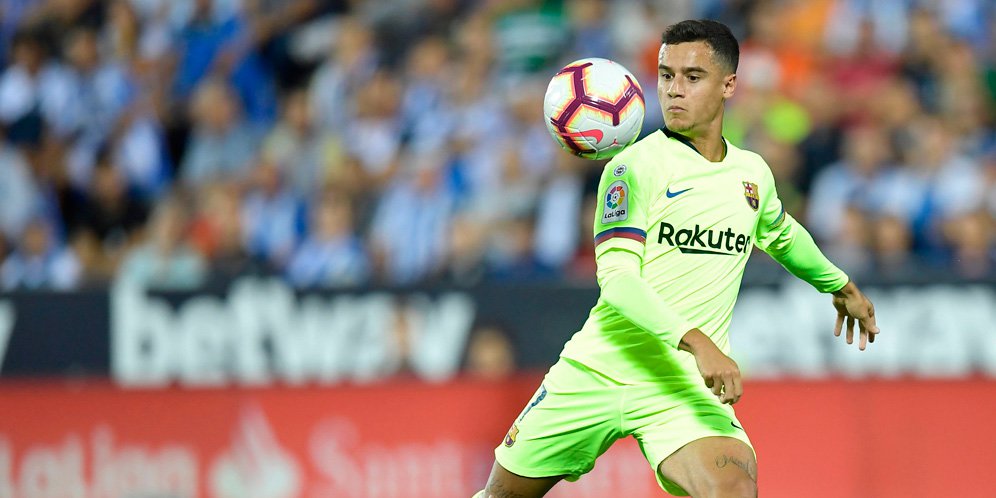 Coutinho And His Slump: Why He And Barca Must Fix It
It is no secret that Phillipe Coutinho has stepped out of the limelight of late. The Brazilian star has not been at his best and has struggled to find game time. The 26-year-old was brought to Barcelona in January 2018 from Liverpool. He was undoubtedly one of the most exciting signings of the entire year. Despite the fact that he was not eligible to play in the Champions League last season, he did really well in La Liga. He played 18 games, scoring eight goals and notching five assists. Yet, the 2019-20 season has not been treating him so kindly.
Troublesome New Season
This season however has not been so smooth sailing. In November 2018, he suffered a minor injury which kept him out till the end of the month. Despite making a return to full fitness, he has only played nine games across all competitions, starting only four of them. In La Liga he has played a total of 16 games, coming on as a sub in seven of them. He has four league goals and assist. These numbers are not too bad considering his injury and the game time he has gotten. The stats may not hint to a player having a bad season. Although numbers are often misleading.
Phillipe Coutinho has lacked his usual cutting edge on the pitch. His approach to the games has been surprisingly one-dimensional. Given that he is undoubtedly a world class midfielder/attacker, he hasn't showed the creativity that surprises opponents and delights the fans. His linkup play sadly, has also not been up to scratch.
Growing Departure Rumors and Media Criticism
Everyone knows very well that the media can be ruthless to a big name player for the slightest reasons. Coutinho is being deemed to be in bad form and is being labelled as an "outcast" by the media and the fans as well. The lack of game time coupled with the decline in his morale has fueled a number of transfer rumors. He is linked to the likes of Manchester United and even a surprise return to Liverpool.
Doubts Over His Playing Style and Position
Many touted Coutinho as Andres Iniesta's successor after he arrived at Barcelona. However, many also hailed him as the final prong of Barça's attacking trio after Neymar's departure. Given his ability to play as a winger, controller and a false 9, Ernesto Valverde has tried him out almost all the possibilities. There were no clear results. As Coutinho is immensely talented and versatile, he put in great performances in every position. But he also played some rather lackluster games. His role at the club is still unclear.
The sparkling form of Ousmane Dembele has more or less earned him a guaranteed spot in the front three. Which in a way narrows down Coutinho's options to the midfield. But again, his recent slump in form has not done him any favors. Fans and pundits alike are questioning whether he even fits the Barça system or if he has the "Barça DNA".
High Expectations for the Season
FC Barcelona is a club where success is not only a prerequisite, but it is taken for granted. Barça are a club that expect to win major titles every year. Failing to perform in even one major competition is a failure for them. After last season's Champions League debacle against Roma, the stakes are tremendous. Coutinho was not a part of that squad last year but now that he is available throughout the season, everyone expects big things from him. Coach Ernesto Valverde is also under scrutiny. The Spaniard's job may well be in the balance. Not to forget, the rest of the squad is also on the radar.
Plenty of Opportunity and Hope
The season is far from over. The new year brings new challenges for Barça and Coutinho but also new opportunities. The whole world of football knows that he is a world class player in every sense of the word. He has to make sure that he does not lose faith in himself. That being said, Valverde also has to put faith in the Brazilian and give him a lot more minutes on the pitch. It is only a matter of time before he regains his sharpness. Coutinho is low on confidence right now but he has to turn a deaf ear to all the negativity and rumors and focus. The confusion in his mind will soon clear up. This season may well be his time to shine. He has to step up and deliver the goods, which everyone knows he is capable of delivering.
Photo credit to PJB PRO via Flickr