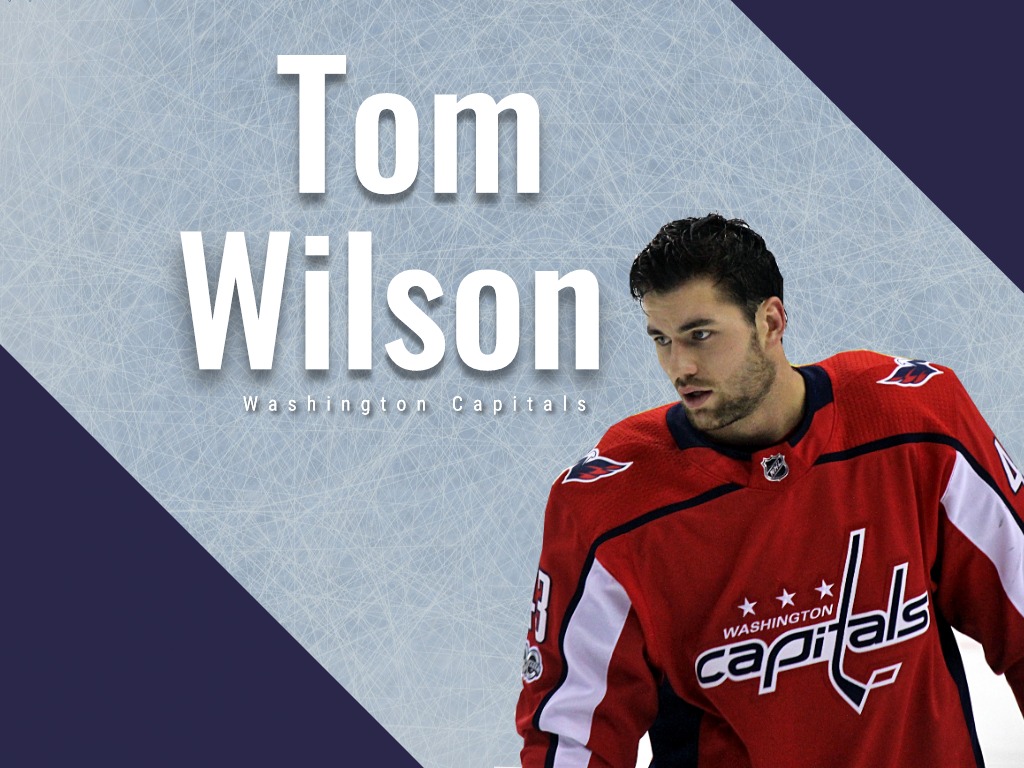 Mapping Out Tom Wilson's Surprise Start to the Season
A new report on Tom Wilson comes out. What does it say? Another hit laid, another fight, another suspension. This is the Tom Wilson fans have seen in the past and, sure, they've seen a little of it in the present. That's not the season Wilson has set up for himself during 2018-2019.
Signing him to a five-year contract with a $5.17 million cap hit was ludicrous at the time. He hit a career high in goals during a contract year. A lot of players do that and then slump back down to normal. With his play style and his numbers, $5.17 million per year seemed high. It was a pleasant surprise when Wilson got back to work this season.
Scoring Hot Streak
Wilson is well on his way to another career year, and he's done it in significantly fewer games than his teammates. Following his minutely abbreviated suspension, Wilson scored in his first game back on the ice. No points came in the following game but then the point streak started.
In an eight-game point streak, Wilson delivered 7 goals and 6 assists. Halfway through, he was asked if this scoring was sustainable to which he laughed and gave a little shake of his head, but the streak continued.
Wilson has been relatively quiet during the last seven games. He was held to just two goals and one assist during that span. This doesn't seem like the continuing trend for Wilson, however. During the point streak, Wilson was on the right wing of Nicklas Backstrom. Recently, the Capitals have returned to using their lines from last season's Stanley Cup run, putting Wilson back on a line with Evgeny Kuznetsov. Wilson was productive last year with that line, so regardless of where he is, this is just a lull.
Rough and Tumble
Unquestionably, the blind-side, head-high hits are trying to be eliminated from the game and that has to include Wilson if he wants to continue playing in the NHL. Take a wider path of travel from Point A to Point B if that means avoiding a knowingly bad hit.
Hits aside, Wilson has done well to modify his aggressive style since returning from suspension. Does he still get into fights? Yes, this is Wilson. He stands up for his team when necessary and that won't change. However, there are subtle changes in the way he fights that show he is taking the message to heart.
First off, he is fighting less than previous seasons. In his 22-game season so far, Wilson has received three fighting majors, none of which have come with a game misconduct for instigation. Compare that to the first 22 games in 2017-18 where he had five fighting majors and two game misconducts. He's picking wiser battles and staying out of the penalty box where he can.
Second, his fighting style has changed. Getting that first punch isn't always the necessity it was previously. Most importantly, Wilson will stop fighting when it's clear that it's over. There are no more final jabs. When a player hits the ice, the fight is over. Wilson understands the limits of the game now.
Finishing the Season
Undoubtedly, Wilson is going to top his career high for goals and it will likely take a handful of games to do it. He's just two away from matching last year's record-setting totals. A 20-goal season is within reach at this point. It just depends on whether the Capitals as a whole can step up to the challenge of the last half of the season.
Social Media
Follow Jess on Twitter: @jmstarr_
Photo Credit
Photo Designed by: @Arty_Anita