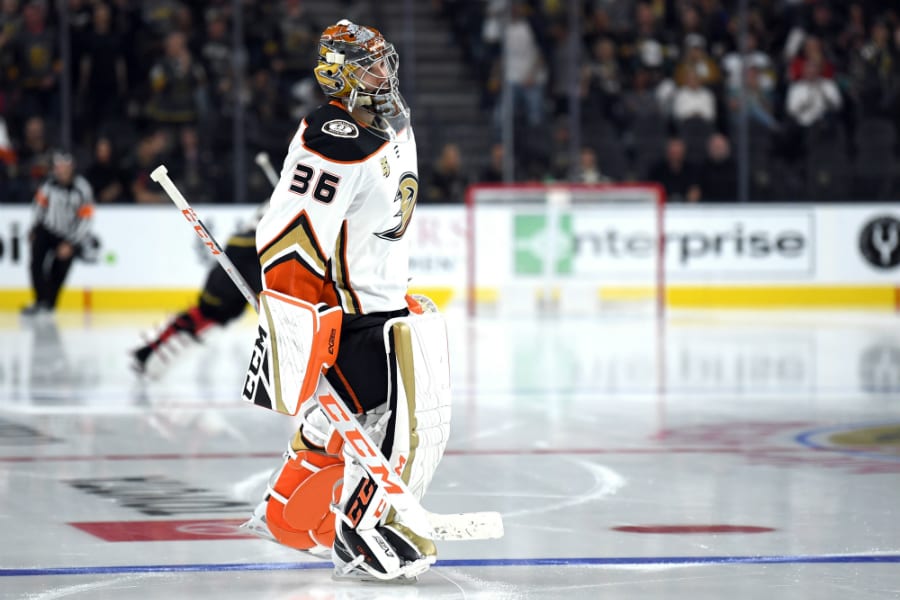 Another overtime, another loss for the struggling Anaheim Ducks. With the Ottawa Senators coming to town with their own eight-game losing streak, the Ducks were confident the losing streak would end with this game.
The Ducks took a 1-0 lead into the third period with a Jakob Silfverberg goal in the first period. The Anaheim Ducks gave up the lead late in the third period and collapsed across the finish line in overtime. The Anaheim Ducks propelled 32 shots on goal with multiple chances to increase the lead but were unable to convert.
John Gibson had yet another stellar performance. Gibson stopped 28-30 shots, including a few on close chances for the Senators. Gibson remains in his prime, proving his candidacy for the Vezina Trophy.
Ducks fans have expressed their frustration with the team on social media. The idea of a coaching change is what the team needs have been tossed around more than a handful of times.
A Look Ahead
The Anaheim Ducks will take on the Pittsburgh Penguins on January 11 before beginning a five-game road trip. The road trip starts with the Winnipeg Jets before traveling to Detroit, Minnesota, New Jersey, and New York before returning home on January 23.
Injury Update
Anaheim Ducks players Corey Perry and Patrick Eaves are making progress for returning to the team, one sooner than the other. Eaves is hopeful to return beginning with traveling with the team on the upcoming road trip. He has begun skating with the team during practice.
Ryan Miller suffered a sprained MCL and is expected to return in six weeks relative to the injury on December 9, 2018. Corey Perry remains in recovery from an MCL and meniscus surgery. He is hopeful to return at the beginning of March.
Social Media
Follow Sarah on Twitter @sarahAmiles9
Photo Credit
Photo Courtesy of The Hockey News