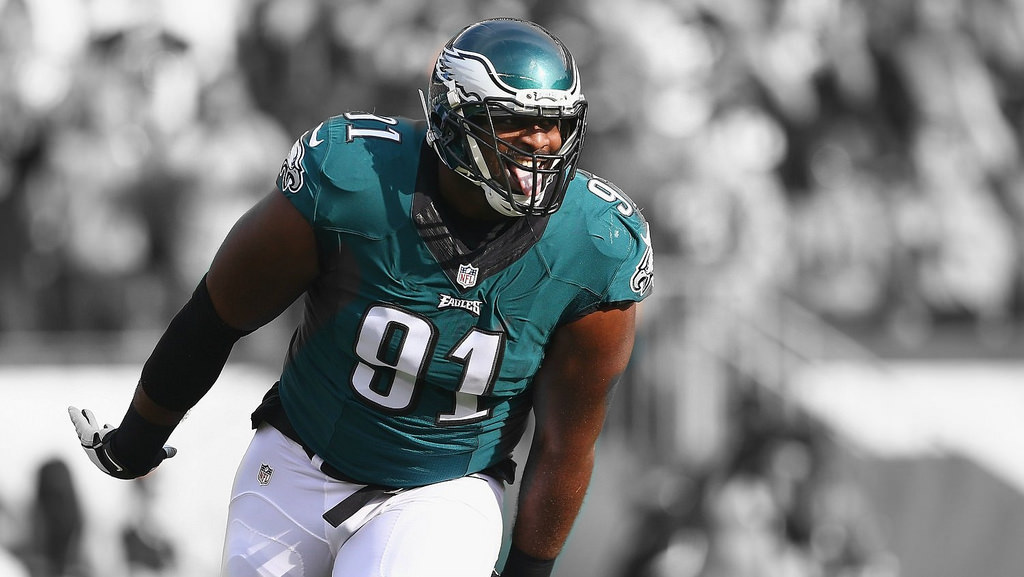 Every NFC Team's Game-Changer Entering the 2019 NFL Playoffs
Following TSJ's piece on the Most Important Player For Each AFC Playoff Team, we take a look at the NFC playoff pool next. For every Indianapolis Colts team in the AFC, the NFC reciprocates with an equally great Dallas Cowboys team. In fact, after the bye week, the Cowboys have been 7-2, a stretch that included a signature win over the New Orleans Saints. Not to mention that this is just the resume of a sixth seed in the NFC.
The Seattle Seahawks lead the league in rushing yards per game, the New Orleans Saints and the Los Angeles Rams are both scoring over 30 points per game, and the Chicago Bears lead seemingly every defensive category possible. Also, who can forget an Eagles team that is not even one year removed from a Super Bowl victory? Each NFC team is stacked, but which players will be crucial in keeping their teams afloat? Here are TSJ's picks for the most important players for each NFC franchise entering the 2019 NFL Playoffs.
Most Important Players, By Team
Philadelphia Eagles – Fletcher Cox, DT
The Philadelphia Eagles have won five of their last six games, including a victory over the then 11-2 Los Angeles Rams during the stretch. The Eagles are 4-1 with Nick Foles at the helm this season and have as much momentum as any playoff team. However, this Eagles team has been far from perfect.
The Eagles have given up over 269 passing yards a game throughout the regular season, good for third-worst in the league. It is apparent that the Eagles' defensive backs can't hold up in coverage for long, either. So, what's the key for the defending champions? The Eagles need a consistent interior pass rush.
Defensive tackle Fletcher Cox is the player to provide that rush they need. In a must-win matchup for the Eagles, Cox made his presence felt, as his three-sack performance nabbed the Eagles a playoff spot. Additionally, Cox received NFC defensive Player of the Week honors for his valiant Week 17 effort. Following a 10.5 sack season, Cox's pass rush will be vital as the Eagles are set to take on the 3rd seed Chicago Bears at Soldier Field.
Dallas Cowboys – Tavon Austin, WR
The Dallas Cowboys acquired former Rams wide receiver Tavon Austin back in April for a 6th round pick. Unfortunately, Austin hasn't exactly panned out yet for the Cowboys, accumulating only 195 yards from scrimmage in the regular season. Austin missed nine games this season with a groin injury.
However, there is a silver lining here. Austin's presence as a deep threat opens up the entire offense for the Cowboys. Second-year tight end Blake Jarwin was able to take advantage of that, scoring three touchdowns in Week 17 — Austin's first game back since October. Look for the Cowboys to add some wrinkles into the playbook with Austin as they prepare to face the Seattle Seahawks on Wild Card weekend.
Seattle Seahawks – J.R. Sweezy, OG
Seahawks' offensive guard J.R. Sweezy has had an incredible 2018 season. Behind Sweezy, the Seahawks have the NFL's best ground attack. Additionally, quarterback Russell Wilson tossed a career-best 35 touchdowns this season behind Sweezy's sound pass protection. Sweezy's efforts led to the guard being named a Pro Bowl alternate.
Unfortunately, the Seahawks' most important player may not even suit up on Saturday against the Dallas Cowboys. Sweezy sprained his foot in a Seahawks victory over the Kansas City Chiefs in Week 16. If Sweezy fails to suit up on Saturday, second-year guard Ethan Pocic will start in his place. Sweezy has been set as a game-time decision for the Wild Card matchup against the Cowboys.
Chicago Bears – Cody Parkey, K
Oh trust me, that isn't a typo. Since Week 8, the Chicago Bears have lost just once. This Chicago team intercepted Los Angeles Rams' Pro Bowl quarterback Jared Goff four times and held Todd Gurley, the reigning NFL Offensive Player of the Year, to a season-low 28 rushing yards on 11 carries in a 15-6 victory.
While this Bears team may look unstoppable, the team is very weak at one position: kicker. Kicker Cody Parkey is only hitting 76.7 percent of his kicks on the season, the worst percentage among playoff kickers. In fact, one Bears fan went as far as starting a GoFundMe to buyout Parkey's $9 million guarantees in his contract. While Parkey is maintaining a positive mindset, the Bears will need him to be sharp throughout the postseason as they chase their first Lombardi trophy since 1986.
New Orleans Saints – Ted Ginn, WR
The New Orleans Saints recently activated wide receiver Ted Ginn off of the injured reserve prior to a Week 16 matchup against the Pittsburgh Steelers. Ginn didn't look like a player returning from arthroscopic knee surgery, as the 12th-year veteran caught five passes for 74 yards in a 31-28 victory over Pittsburgh.
Ginn's importance to the team directly coincides with the shaky production of rookie wide receiver Tre'quan Smith. The Saints were hoping that Smith would be able to complement star wideout Michael Thomas this season. Yet, the rookie receiver has a mere 427 yards on the year, with 63% of those yards coming in just two of his 15 games played. The Saints will need Ginn to continually prove himself as a threat in the passing game to complement Thomas, as well as star pass-catching running back Alvin Kamara.
Los Angeles Rams – Aqib Talib, CB
The Los Angeles Rams, one of the NFL's most potent teams, have had a rough month. Quarterback Jared Goff has struggled drastically in the month of December, an uncomfortable scene for everyone associated with the team. However, this team has a defense that can win games even if this offense struggles. How so, you might ask? Forced turnovers.
The Rams' defense is tied for second in the league in takeaways per game with 1.9. Not to mention, former All-Pro cornerback Aqib Talib will be healthy and ready to go for the Rams. Having Talib back in the lineup is terrifying, as the shutdown corner will give all-defensive tackle Aaron Donald more time to rush the passer. Talib, along with fellow former All-Pro Marcus Peters, will look to return to form as the Rams push towards Super Bowl LIII.
Photo Credit
Featured image courtesy of Dora Grande via Flickr
Follow Khadeem on Twitter at @ReachingGod and TSJ's NFL Department @T101SportsNFL
Subscribe to get the latest news from TSJ at the TSJ 101 Sports TV YouTube channel!
Play And Win Weekly at ThriveFantasy!