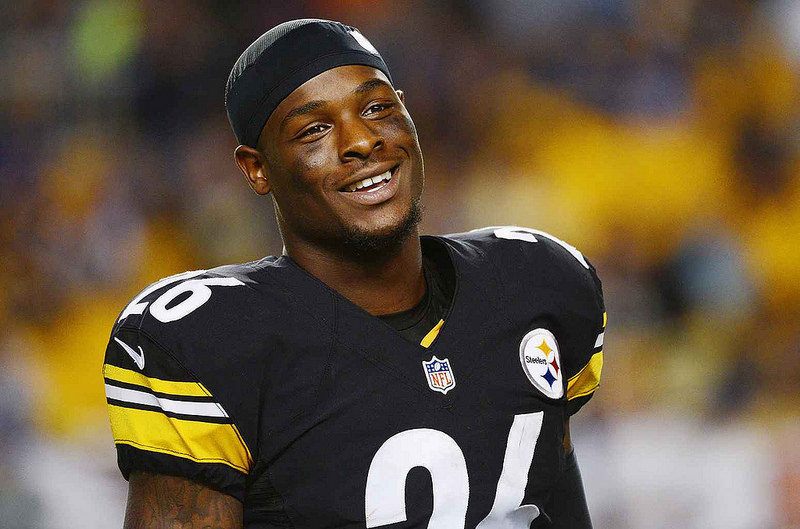 Le'Veon Bell Officially Out for the 2018 Season
The deadline for Le'Veon Bell to sign his franchise tender has now passed, and Bell is officially out for the 2018 NFL season.
Le'Veon Bell is not reporting to the Steelers by the 4 pm deadline today and is now ineligible to play the remainder of the 2018 season, source tells ESPN. His season is over.

Bell will become an unrestricted free agent this winter, when the bidding for his services will begin.

— Adam Schefter (@AdamSchefter) November 13, 2018
Although this holdout will cost him $14.5 million and a year of his ability, Bell continues to defend his decision as the correct choice. With Pittsburgh having James Conner show out, there's really been no leverage for Bell, and he will continue his football career somewhere else next season.
What's Next for The Pittsburgh Steelers?
The Steelers are in as good of a spot a team can be in when you lose an All-Pro player. Although Bell will not play for the team this season, the Steelers have seamlessly replaced him with a younger, cheaper, and more explosive version of himself.
James Conner is first in 20+ yard rushes, third in the NFL for rushing yards and touchdowns. In James Conner's first season as the Steelers' feature back, he is on pace for 2,059 total yards, 20 total touchdowns, and 17 rushes of 20+ yards. Bell has only topped that yard total once in his career and has not come close to the touchdowns or explosive play numbers Conner has averaged.
With Bell gone, Pittsburgh can move forward with Conner as their guy and move on from the drama-filled saga. One thing is certain, Pittsburgh has more than a capable replacement for Bell.
What's Next for Le'Veon Bell?
Le'Veon Bell was a Pro Bowl player last season, and after failing to achieve a contract extension, he said he would repeat what he did last offseason and miss everything up until Week 1.
Bell had a change of heart and decided to skip Week 1. Fast forward 11 weeks and Bell has officially held out for the entire season.
Le'Veon Bell is unlikely to report by Tuesday's deadline and thus expected to forfeit the entire season. according to @AdamSchefter. The team got no clarity from Bell over the weekend and has no choice but to move on barring a change from Bell. Unprecedented move.

— Jeremy Fowler (@JFowlerESPN) November 11, 2018
This move makes sense for only one reason, and that is injury protection. Bell has taken a beating in his career, only playing one complete season in his six-year career. However, Bell has taken a risk sacrificing a prime year of playing time and his $14.5 million franchise tag.
A look into the future at what kind of deal future FA RB Le'Veon Bell would have to earn to make up for making $0 this year… but it's too early to know whether he'll do it. pic.twitter.com/6s9KZi9hxd

— Ian Rapoport (@RapSheet) November 11, 2018
Another kicker in this is what Bell now has to make in order for this move to make sense. By holding out this season, Bell must sign a contract worth at least $42 million over the next two seasons.
If Bell cannot get that amount, he will have lost on this move, making all of this effort a waste. Seeing as Todd Gurley's new contract extension does not hit those numbers, it will be hard to see Bell reaching that amount.
It is also important to note that Pittsburgh offered Bell a contract similar to the one Gurley was given. Although he was offered slightly less guaranteed money, Bell's offer was fair. According to CBS Sports, Bell was offered a five-year $70 million contract with $33 million guaranteed which would have put him only slightly behind Gurley in terms of money.
Potential Teams For Bell
Indianapolis Colts
An intriguing team to watch next season is the Colts as they have been searching for a running back since Edgerrin James. The Colts have the most available cap space next season with over $124 million available.
Seeing as money is not an issue, let's look at the fit on this team. The Colts are ranked 20th in rushing yards and 24th in rushing touchdowns this season. Adding Bell to a team that has been highly successful scoring points with little to no running game and you have a match made in heaven.
Indianapolis is sixth in total scoring and 11th in total yards this season. Giving Andrew Luck Bell as a weapon not only as a ground threat but a receiving option will make this team a playoff contender once again.
Tampa Bay Buccaneers 
Tampa Bay has been atrocious running the ball, ranking 29th in rushing yards, 24th in touchdowns, and 30th in YPA. It also appears the Buccaneers will be moving on from  franchise quarterback Jameis Winston, so adding a talent like Bell will help for a smooth transition.
Tampa Bay would have to make some financial moves as they currently stand with roughly $14 million in cap space next season. If the Buccaneers are going to give Winston one more season, or move on to their next quarterback having Bell in the backfield will certainly boost their ability to win.
Bell is also fond of Florida, spending his offseasons their these past few holdouts to train. Making a move like this can certainly jump start a struggling franchise.
Oakland Raiders
Since the return of the Jon Gruden, the Oakland Raiders have been in a downward spiral. When Khalil Mack was traded to the Chicago Bears this season, the Oakland Raiders were crushed. Bringing a star like Bell to the team would be great for the on field production and fan support.
Oakland has seen limited running back production ranking 24th in rushing yards and 29th in rushing touchdowns this season. Adding Bell to this offense will only take the pressure off of Derek Carr and his receiving core. Add the fact that Oakland is sitting with nearly $80 million worth of cap space in 2019 and you have a match.
Final Observations
Le'Veon Bell is certainly an All-Pro talent, but his business methods and off field drama have made him a hazard to all buyers. Bell is searching for more money than Todd Gurley but has not matched Gurley's productivity.
Add in the suspensions Bell has faced and it is hard to see him being worth $17 million a season. I do believe a team will meet his demands, but I am not sure Bell is worth that cost or risk at this point in his career.
Photo Credit
Featured Image courtesy of David Cross
To stay updated on news from the Steelers and around the NFL, follow James Hall on Twitter: @jhallT101sports
Subscribe to get the latest news from TSJ at the TSJ 101 Sports TV YouTube channel!
Play And Win Weekly at ThriveFantasy!