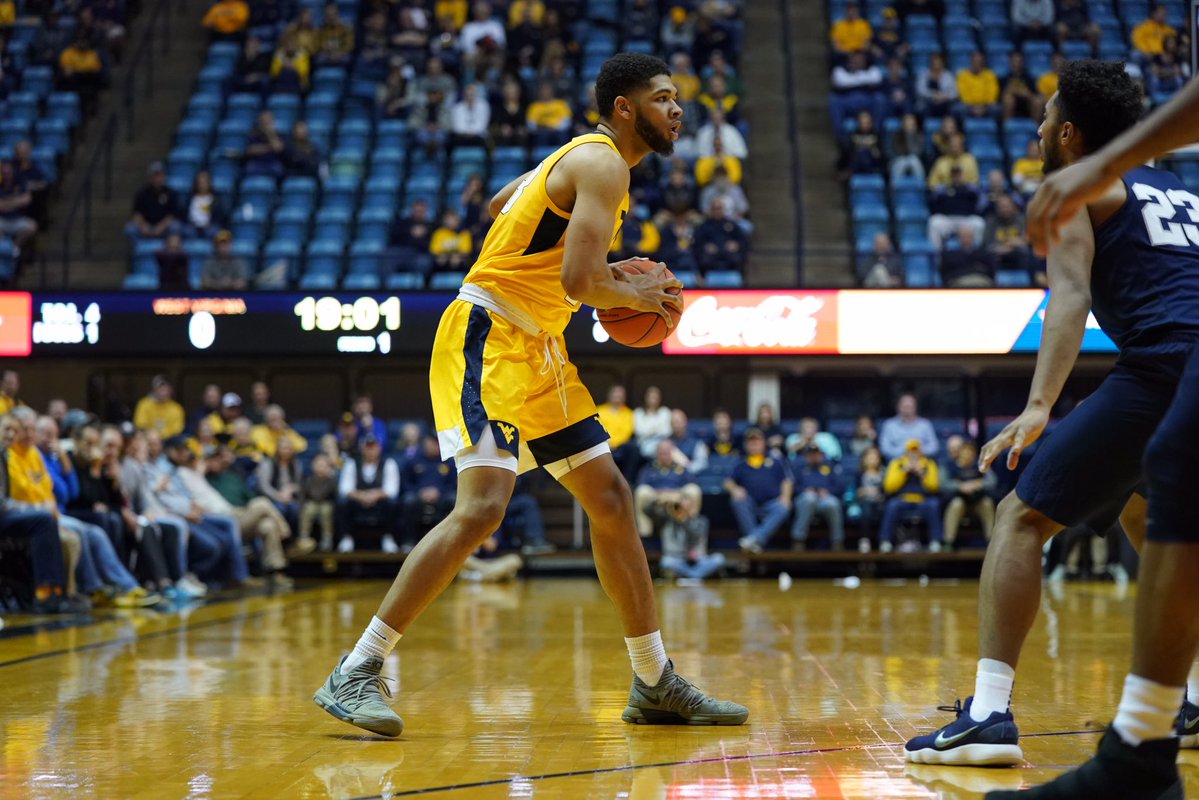 College Hoops Preview: Buffalo vs. #13 West Virginia
Matchup: Buffalo Bulls (1-0, 0-0) @ West Virginia Mountaineers (0-0, 0-0)
Date: Nov. 9, 2018
Time: 9 p.m. (est)
Network: ESPNU
Location: Morgantown, West Virginia, USA
Venue: WVU Coliseum
Seating Capacity: 14K
The Buffalo Bulls look to keep their momentum going with a huge road game against Bob Huggins' West Virginia Mountaineers. Buffalo played the role of spoiler in last year's NCAA Tournament, knocking off a Deandre Ayton led Arizona team. Buffalo returns mostly everyone, leading many to believe they will win the MAC and find themselves in March Madness again.
West Virginia will look to defend their home court in their season debut, although the Mountaineers are losing two top players from last year's team. This will be a good test game for West Virginia to see where they stand as a unit. Buffalo is considered a top mid-major team this season, so a win from West Virginia would go a long way in terms of feeling good about their upcoming season.
Buffalo is Back
This program hasn't seemed to miss a beat since losing head coach Bobby Hurley to Arizona State. Now they face one of the most important games in their program's recent memory taking on West Virginia. In Buffalo's last game against St. Francis-Pennsylvania, they struggled early. The Bulls defense eventually took over, forcing a whopping 20 turnovers against St. Francis (PA). The Bulls were outrebounded, however, which is something they can't lose against West Virginia.
The Mountaineers are a very 'paint-heavy' team this season, so losing rebounds and missing jump shots will almost guarantee defeat for the Bulls. Buffalo's jump shots were a problem against St. Francis (PA) as well, only connecting on 20% of their three-point shots. What's especially concerning going into a game against a top-15 program is that Buffalo allowed St. Francis (PA) to hit 50% of their three-point shots.
West Virginia has lost two of their top offensive threats though, with many of their returning offensive threats being post players. West Virginia's specialty is not the three-point shot, but if Buffalo continues to let the opponent shoot 50% from beyond the arc then they are susceptible to being beaten on any given night.
Buffalo's Bench is Big
The bench play for the Bulls will be crucial in their game against West Virginia. Buffalo saw their leader in points come off the bench in Nick Perkins. Perkins finished the game against St. Francis (PA) with 16 points.
Another bench player that may have a big game is Dontay Caruthers, who knocked down all eight of his free throws last game. Buffalo as a unit shot the ball very well from the charity stripe, making 15 out of 20. There is one issue with free throws regarding Buffalo, however, and that's that only one starter got to the line against St. Francis (PA). The Buffalo starters need to find ways to draw fouls, especially against a 'post' team like West Virginia. The Buffalo bench also had five total blocks and six total steals.
A Mountain to Climb
The Mountaineers certainly have a tall task in front of them, hosting a very competitive Buffalo squad. The road doesn't get any easier either, with West Virginia set to play a very difficult non-conference schedule. The Mountaineers have a late-January date with currently sixth-ranked Tennessee, but that's the least of their problems right now. West Virginia must face Rider, Florida, Pittsburgh, Rhode Island, and Lehigh before entering conference play.
Between Buffalo, Rider, and Lehigh, the Mountaineers are potentially playing three top mid-major programs this season. Last season, West Virginia ranked 45th in points per game (80.1), 68th in rebounds per game (37.8), and 75th in assists per game (15.2). They are going to more than likely take some blows in those categories, specifically in the assists per game. West Virginia, as mentioned earlier, lost their top two scorers from last year's team. One of those scorers was Jevon Carter, who also led the team in assists.
West Virginia does, though, get back many rebounders – leading to believe that this Mountaineer team will be playing out of the paint this season. The Mountaineers return rebound leaders Esa Ahmad and Sagaba Konate, who averaged about 10 points per game last year. Konate and Ahmad are the top scoring players that return, so if that trend continues West Virginia will have no choice but to play out of the paint. Expect James Bolden to take on a much larger offensive role this season, as he will have to be the main catalyst for points scored outside the paint.
Follow us on YouTube and Twitter
Photo Credit: WVU Basketball via Twitter