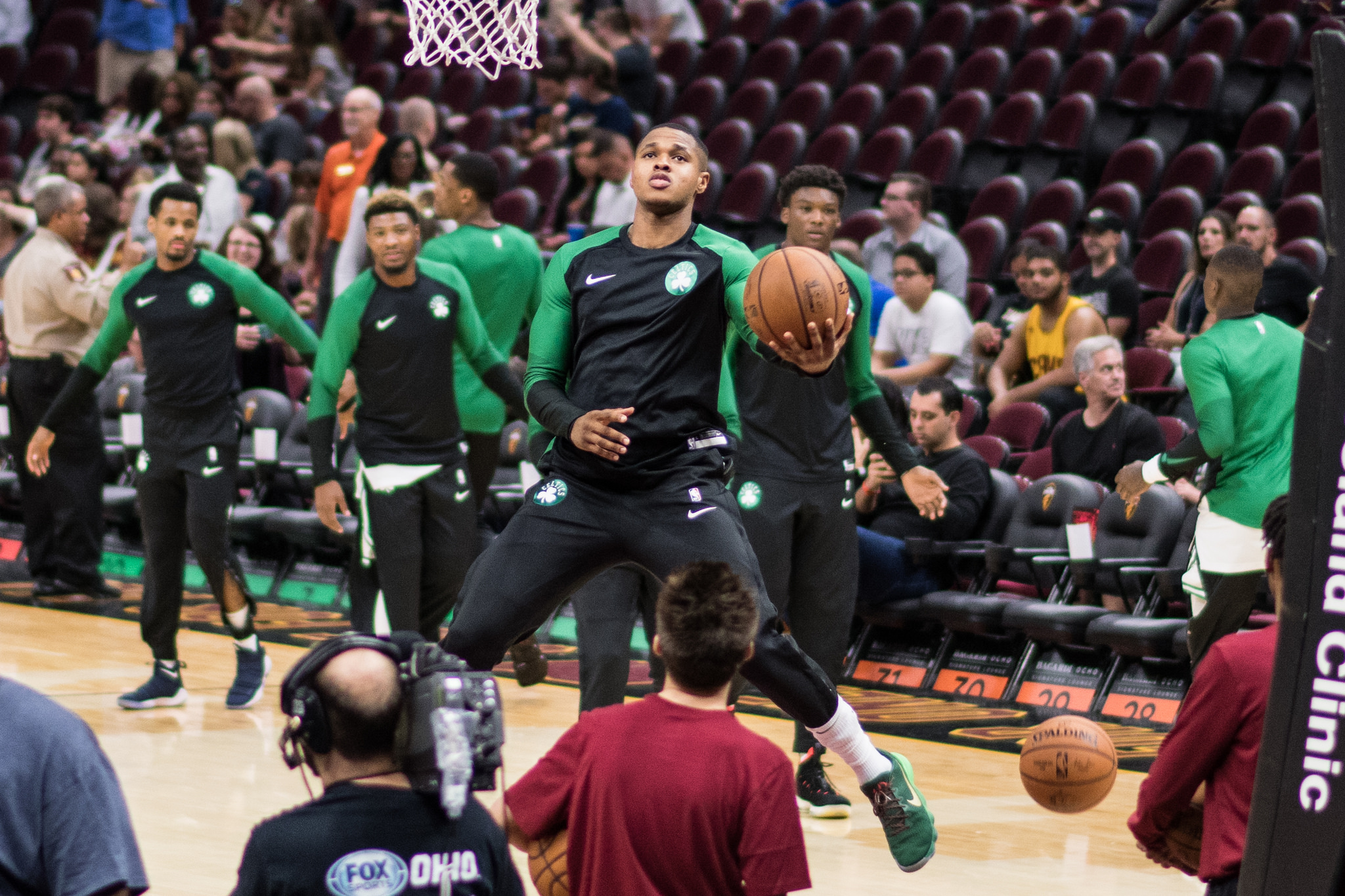 What is Wrong With The Celtics After Losing To The Magic
The Boston Celtics took on the Orlando Magic at TD Garden last night, losing 93-90. This loss drops Boston to 2-2. They lose this game to a rebuilding Orlando squad that was blown out by the Charlotte Hornets just a few days ago. Magic's big man Nikola Vucevic dropped 24 points and 12 rebounds. He was seemingly unstoppable, and Brad Stevens threw every option at him with no success.
Overall the Celtics had a bad game. Although, shooting 40% from the field and 22% from three won't happen the entire season. The Magic just wanted this game more. The Celtics last season played with a passion and a will to win, this year they rely on their talent. Furthermore, a good team would have blown them out last night.
Al Horford's Struggles
In four games opposing centers have scored a combined 21 points per game against the Celtics. This is worrisome for the Celtics defense. Especially with Aaron Baynes dealing with a hamstring injury, they are stretched thin at that position.
The question comes to Al Horford. Although he is thought to be an elite defender, he looked completely outmatched and lost last night. He is showing his age on defense, and cannot keep up with these younger, faster big men. Horford still contributes with his ability to stretch the floor, but his atrocious defense can't be overlooked.
Player of the Game: Kyrie Irving
Irving had his first game this season that it felt like he was back. He flirted with a triple-double all night, doing all the little things. In addition, he shot 52% from the field. If just one more starter showed up to play, then the Celtics would have won.
Honorable Mention: Gordon Hayward
A Look Forward to the Next Game
The Boston Celtics are to take on Oklahoma City in Cheapskates Arena Thursday night. This will be a nationally televised game on TNT. The Thunder recently got Russell Westbrook back healthy, and small forward Paul George has been on fire. The Celtics need to prove themselves against a western powerhouse, or risk falling below 500.
Follow us on Twitter and YouTube
Photo credit to Erik Drost via Flickr