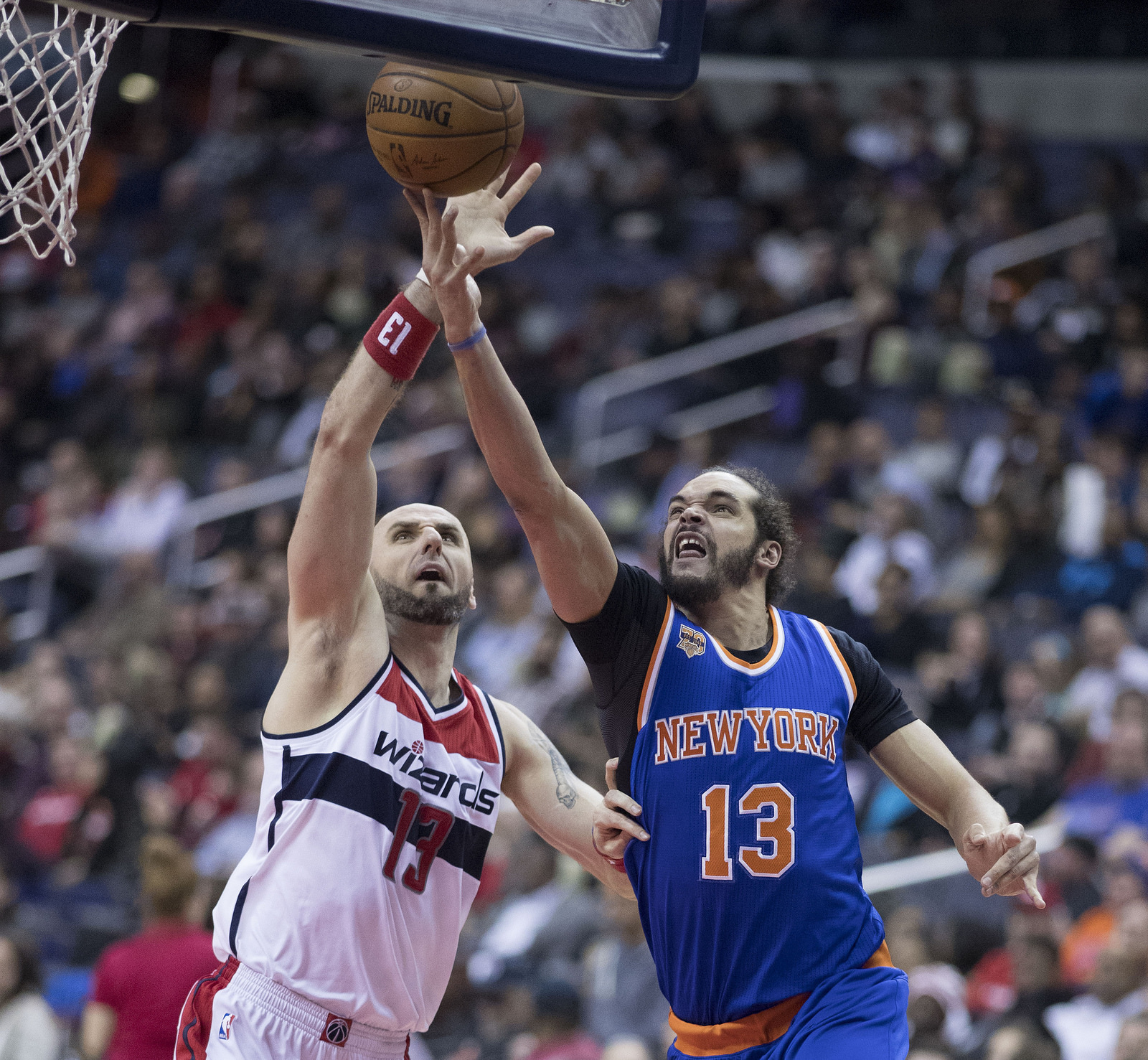 New York Knicks And Joakim Noah Finally Part Ways
When two entities build a bond, and a sudden split has to happen, usually, it's hard for both parties to say goodbye to yesterday. For the New York Knicks and Joakim Noah, saying goodbye wasn't that difficult.
Both parties agreed to part ways. Noah is likely to receive the full $38 million left on his four-year, $72 million deal he signed with the Knicks in 2016. The Knicks waived Noah via the stretch provision. In doing so, the Knicks added almost $13 million in cap space for 2019. Although this will help the Knicks in their quest of opening up enough cap space for another max deal, the negative aspect is the Knicks are stuck paying Noah $6.4 million annually until 2022.
The Knicks tried to trade Noah, preferably for a bag of chips and Gatorade, but teams were unwilling to take on Noah's contract without young assets attached to the deal.
The relationship between Joakim Noah and the Knicks was a bumpy one at best.
Noah's time with the Knicks got off to a good start. He suffered a knee injury against the Cleveland Cavaliers in February of 2017 that derailed him. While recovering from injury, the NBA suspended Noah for 20 games without pay for violating the league's anti-drug policy. The suspension effectively ended Noah's season with the Knicks.
In the following season, Noah struggled to find playing time under then-Knicks coach Jeff Hornacek. As time went on, their relationship began to deteriorate. It came to a boiling point in late January 2018.
On January 23rd, the Knicks went to Oracle Arena to face the Golden State Warriors. Coming into the game, the Knicks were without Kristaps Porzingis, who was nursing a left knee injury, and Kyle O'Quinn. With two of the Knicks lead big men out, Noah was expecting to play more minutes than usual. Instead, Hornacek elected to give Willy Hernangomez more minutes and leave Noah to warm the bench.
Two days later, Hornacek and Noah nearly came to fisticuffs while arguing over playing time. Afterwards, Noah was placed on indefinite leave, which ended his tenure with the Knicks. Scott Perry and current Knicks coach David Fizdale tried to smooth things over with him but to no avail.
In total, Noah played 53 games with the Knicks, averaging a whopping 4.6 points per game and 7.9 rebounds per game.
Both parties can finally move on from a relationship that turned extremely sour over the past two seasons.
Photo Credit
Keith Allison via Flickr
Written by Ryan Gayle