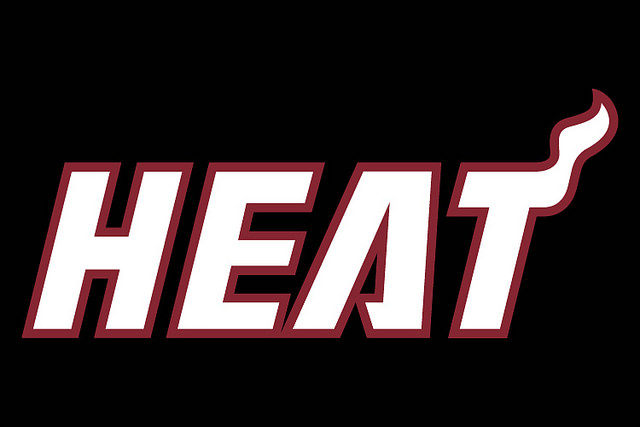 Report: Justise Winslow Agrees To Three-Year, $39 Million Extension With Heat
According to a report from ESPN's Adrian Wojnarowski, Justise Winslow and the Miami Heat agreed to a three-year, $39 million extension. The deal was completed Friday afternoon when Roc Nation sat down with Heat president Pat Riley and general manager Andy Elisburg, ESPN reports. The Heat plan to keep Winslow and make him a key player moving forward. The deal works out for both sides of the party according to the Athletic's Shams Charania. The Heat will have a team option for the final season.
A Deeper Look Inside the Deal
The Heat selected Winslow, 22, 10th overall in the 2015 NBA draft. He was eligible for his rookie extension. He faced a Monday deadline to complete his extension. If he didn't get an extension, he would've been an restricted free agent July 1st.
Winslow hasn't lived up to expectations since being drafted. But he has shown he can be a locked down defender when focused. Winslow needs to unleash his offensive game just like with helping Duke win the National Championship, Then this can be a win-win for both sides. Winslow gets at least two seasons of making $13M per year to prove his worth.
Can Winslow Help Land Another Star?
With Winslow locked up now, this will likely take him out of negotiations with the Minnesota Timberwolves.The two teams reportedly were extremely close to reaching a deal to acquire star Jimmy Butler. Talks eventually fell apart.
Winslow now stays with a roster that's pretty much intact. With this current group built around just solid role players, it's unlikely Miami will land a superstar anytime soon.
This makes it difficult for the Heat to become a serious contender. The Heat have found out in the last few seasons they need help. They will have to continue to lean on players such as Hassan Whiteside, Tyler Johnson and Goran Dragic for the immediate future.
In three seasons with the Heat, Winslow has averaged 7.5 points on .410 shooting with 5.3 rebounds and 2.0 assists per game. Winslow is the third member of the NBA draft class of 2015 to agree to a rookie extension. Phoenix's Devin Booker (five-year, $158 million) and Minnesota's Karl-Anthony Towns (five-year, $190 million) signed max extensions.
Photo Credit
Dallas Mavsboy Taz Tevin Tev via Flickr